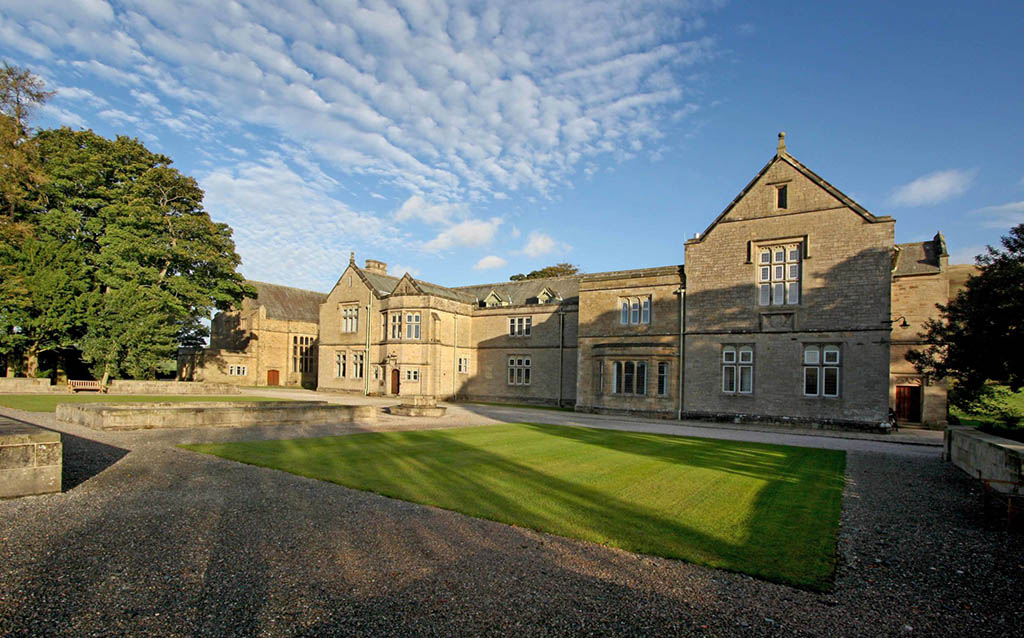 The UK has so many excellent schools to suit most parents and their children… but which ones particularly appeal to parents and children joining us in the UK from Germany? We find our experience to come up with this list of best Boarding Schools in England for German students.
In 2019, there were just over 3000 German students at ISC independent schools, of which half joined us from Germany, and this has remained relatively stable over the past decade or so. According to Euro-Internatsberatung, German students feel liberated coming to UK boarding schools because they are free to indulge their interests and hobbies with the freedom to try out new subjects and make the most of new opportunities.
Compared with the German education system, the UK is broader without the need to specialise at a young age with the added benefit that children get to develop and improve their English skills. Also, many of the UK's boarding schools teach the International Baccalaureate.
Best Boarding Schools in England for German students
Accessibility is vital if your child is travelling to the UK from Germany. There are many UK airports that serve Germany, and you should not just limit your choice to the London area when looking for schools.
Many of our regional airports have direct flights to Berlin, Frankfurt, Hamburg, and Munich and also offer access to some of the best UK countryside and our spectacular national parks.
Malvern College
Situated in the glorious Malvern Hills, Malvern College is regarded as one of England's great independent schools and, therefore, one of the best Boarding Schools in England for German students. With an admired and distinguished history, is a fantastic choice with a strong academic traditional and excellent opportunities to explore new passions.
Their academic programme is broad and challenging, offering traditional GCSEs and A-levels as well as the International Baccalaureate. Almost half (47%) of the 2021 International Baccalaureate (IB) cohort achieved 40 points and over (out of a maximum of 45 points), placing them in the top 9% of pupils studying the IB Diploma worldwide.
Sedbergh School
At the other end of the country, Sedbergh School is a Church of England school 85 miles from Manchester Airport and one of the few remaining 7 days-a-week boarding schools in the UK. Sedbergh is one of only a few schools to retain in-House dining with all meals taken in the boarding house.
There are no flexi or weekly boarders and no fixed exeats, so all 550 or so pupils remain on campus and are just as busy as during the weekend with sport, drama, music, debates, and a social event every Saturday evening, what makes it one of the best Boarding Schools in England for German students.
Ardingly College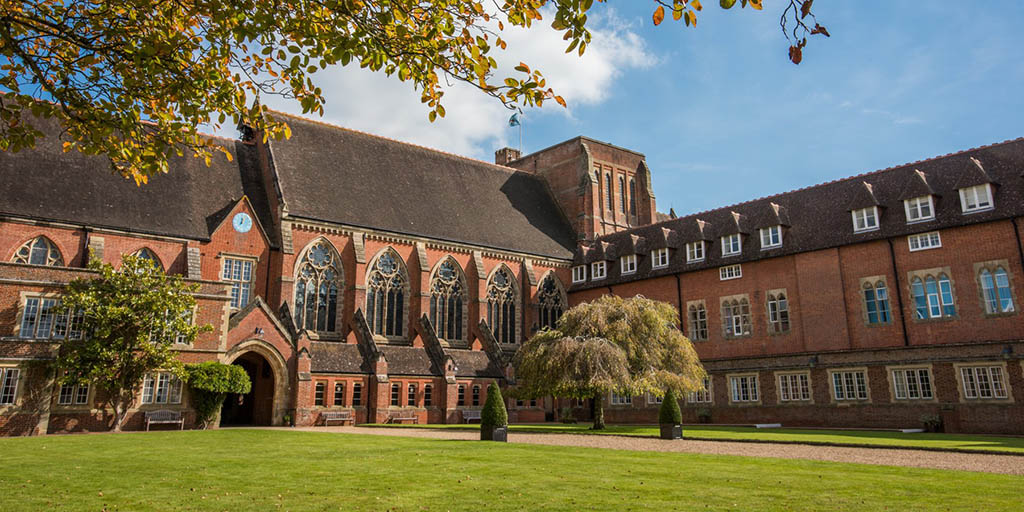 Ardingly College offers great flexibility in the sixth form for students aged 16+. The school is large with over 600 boarders and is based in the south of England, again within close reach of London airports.
Their Diploma Programme is designed to provide academic rigour, breadth and coherence and that is the reason we choose it as one of the best Boarding Schools in England for German students. Their pupils' study six subjects (three at higher level, three at standard level) alongside the IB Core. All students study English and Mathematics, as well as a science, a language and a humanity as part of their diploma.
Gresham's
Situated near to Norfolk's stunning coast. Gresham's is another school offering students the IB study programme. The International Baccalaureate (IB) Diploma Programme was introduced to Gresham's in 2007, and has proved increasingly popular with their pupils, who have achieved outstanding results.
Undoubtedly one of the best Boarding Schools in England for German students, Gresham's has swiftly gained an international reputation as an IB Diploma centre of excellence, with pupils progressing to some of the world's most prestigious academic institutions.
Get our help to choose the best Boarding Schools in England for German students
These are just some of the schools that we would recommend considering. Of course, there's plenty to think about when choosing the right school for your child, so why not give us a call. Our consultancy service is completely free with absolutely no commitment or obligation.
Why not contact us for a chat? We'd love to hear from you! Or just complete this enquiry form and we'll get back to you. Tel: 01702 588225.