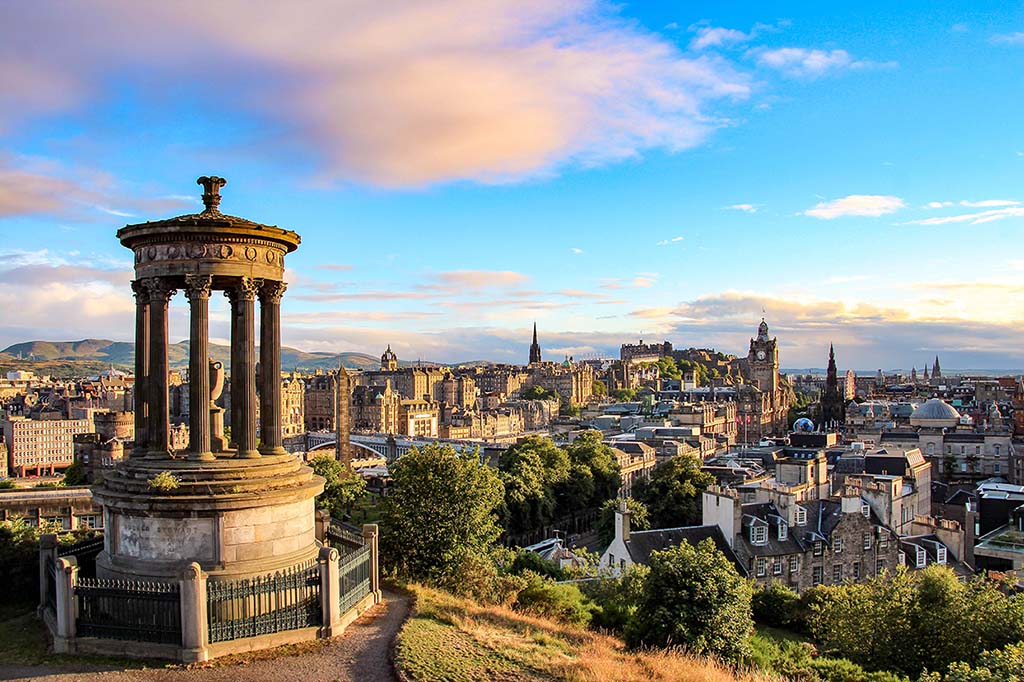 Scotland offers a safe and welcoming environment for students wishing to study and board at one of the country's excellent private and independent boarding schools. Today we will list for you the best boarding schools in Edinburgh. Scotland offers the unique contrast of rolling hills and idyllic, rural locations whilst also benefitting from the culturally-rich and vibrant cities of Edinburgh and Glasgow.
Scotland has its own qualification framework that is separate from the one set for England, Wales and Northern Ireland, but each one is recognised around the UK. Most Scottish boarding schools offer both English exams (GCSEs and A-levels) as well as Scottish National qualifications followed by Highers and Advanced Highers.
Best boarding private and independent school in Edinburgh
With improvements in travel networks across the UK, Scotland is easily accessible to the rest of the UK or countries of the EU. Flights from Scotland to London take an hour or there are numerous regional airports across England. Here are a selection of excellent schools for you to think about:
St George's School, Edinburgh
Founded in 1888 by the pioneers of women's education in Scotland, St George's School in Edinburgh  is Scotland's largest all-girls' school (800 pupils from 3 – 18 years), and the only all-through girls' school in Edinburgh.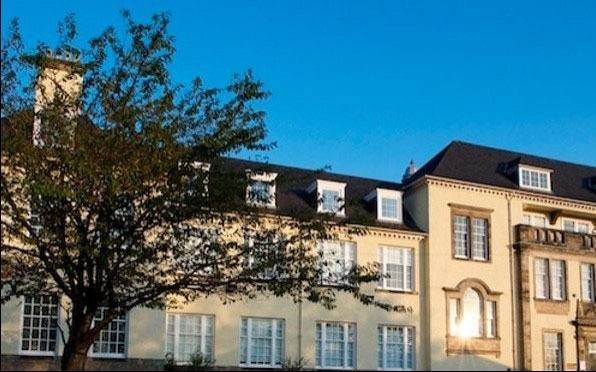 Located in a very attractive parkland location in Edinburgh, 15 minutes from the airport, St George's School, Edinburgh, provides an all-round British education that makes it one of the best boarding schools in Edinburgh.
Boarders are accepted from the age of 10 years. St George's offers an extensive programme of education for students including 2 year GCSEs, A levels, Scottish Advanced Highers, Scottish Highers, Scottish Standard Grade, Intensive English courses
Best boarding private and independent schools near Edinburgh
Not exactly in Edinburgh, but really close to the city,
Loretto School
Loretto School is 6 miles from Edinburgh, on the banks of the River Esk, surrounded by the beautiful countryside of East Lothian. It is a non-denominational, co-educational boarding and day school, providing for full and flexi boarders, as well as for day pupils.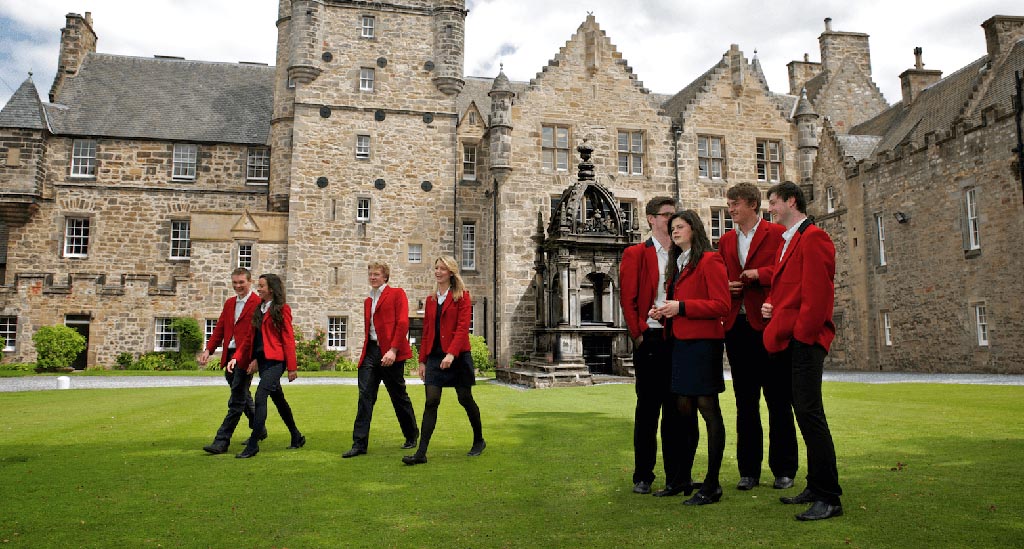 Loretto is a small school and makes the most of its situation. An excellent staff/pupil ratio (1:8) ensures an environment that stimulates, supports and nurtures the potential in everyone and classes are deliberately small so that proper individual attention is possible. To the east of the school lie the golf courses which provide the fairway for The Golf Academy at Loretto.
Fettes College
Fettes College is 7.5 miles from the centre of Edinburgh and follows the English (GCSEs and A Levels) rather than Scottish education system (e.g. Highers). Fettes also offers the International Baccalaureate and is an IB World School, one of only 3 schools in Scotland to be awarded this title, reason enough to consider it one of the best boarding schools in Edinburgh.
Life at Fettes revolves around sports such as rugby, hockey, cricket, golf, inter-house tennis, fives and squash in the afternoons and the various clubs and societies like sub-aqua, shooting, judo, fencing, CCF (Combined Cadet Force), debating society, drama, chess, war gaming, model railway, music society, classic dancing club, house prep, etc. in the evenings.
Other two schools less that 1 hour apart from Edinburgh
A bit farther, but no more than 1 hour from the city, these are other two great schools to consider.
Strathallan School
Strathallan School is found in a beautiful, rural setting of over 60 acres around 40 minutes from Edinburgh Airport. Academically, Strathallan offers a rigorous programme of GCSEs, A Levels and Scottish Highers and pupils are encouraged to participate in a range of over 50 activities as varied as fencing, debating, clay-pigeon shooting and dance. This amount of extracurricular activities led us to choose it as one of the best boarding schools in Edinburgh.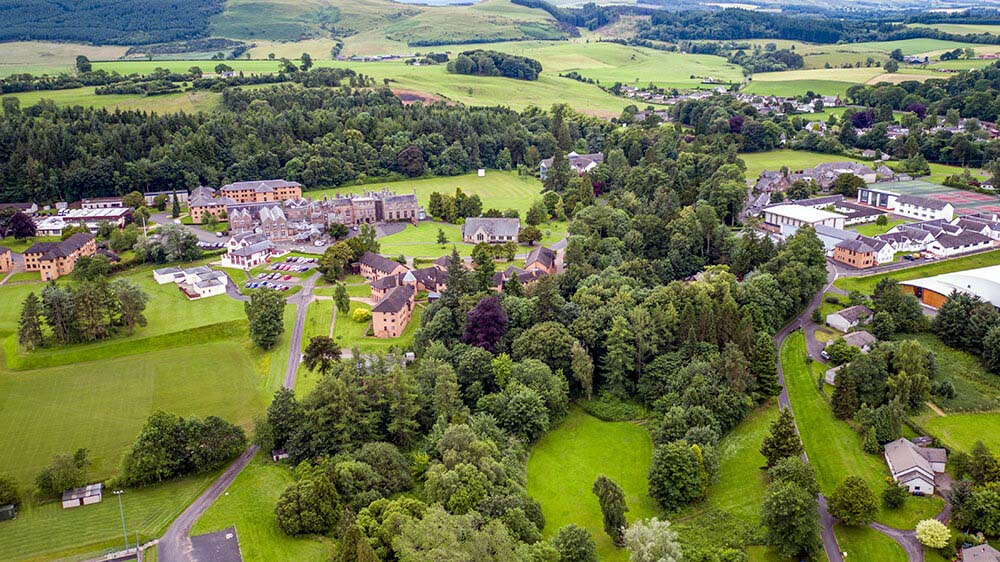 Strathallan School has acquired a reputation for excellence in both individual and team sports, frequently at an international level, with pupils winning medals for their countries in a wide variety of competitions. Music and the performing arts also flourish and will continue to improve as a result of the addition to the campus of a state-of-the-art dance and drama studio.
Glenalmond College
Glenalmond College has been described as the most beautiful school in Scotland. Its rural setting in 330 acres of countryside is hard to beat, with unrivalled outdoor activities, combined with easy access to two of Scotland's bustling and culturally rich cities, Edinburgh and Glasgow. It's a small school but 80% of their pupils fully board and its international students make up 30% of the school. They offer GCSEs and A Levels.
If you'd like more information joining a school in Scotland or about the Scottish education system, do give one of our consultants a call for a free, no-obligation chat.