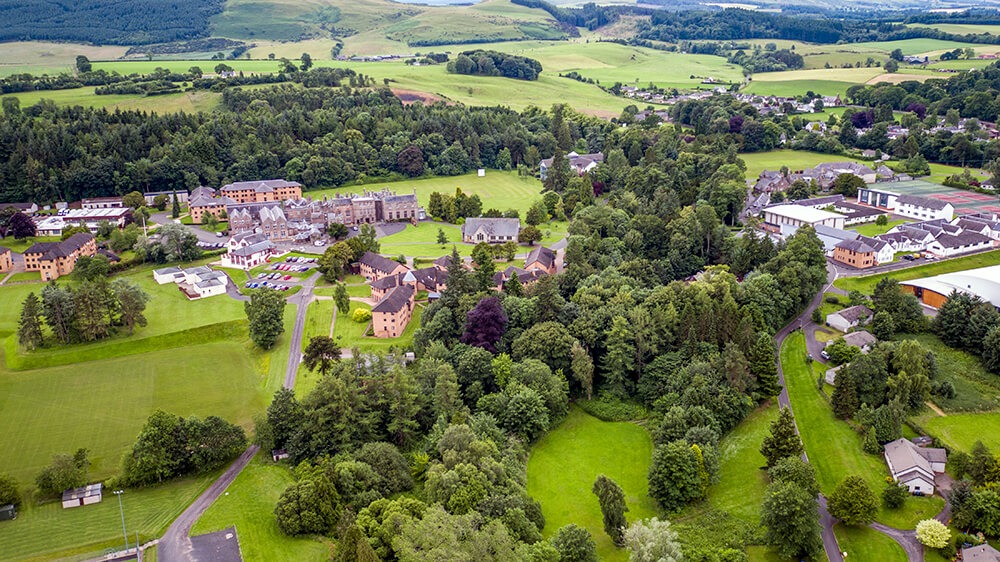 Strathallan School is to be found in a beautiful, rural setting and pupils are able to feel as though they are at home whilst enjoying the opportunity to become involved in many activities whether as a boarder or a day-pupil. Located in rural Perthshire but with easy access to all major UK cities via Glasgow or Edinburgh, Strathallan's pleasantly green campus is over 60 hectares in size and includes some of the best facilities of any school in Scotland.
At Strathallan School, they aim to provide opportunities for every pupil to excel and in order to achieve this do the utmost to support every individual in pursuing their interests, achieving their personal goals and thoroughly enjoying their time at the school. It is an ethos that allows pupils to be successful in a wide variety of disciplines ranging from the academic to sport, music, drama and all aspects of the arts. Pupils are able to select from over 50 activities as varied as fencing, debating, clay-pigeon shooting and dance.
Strathallan School has acquired a reputation for excellence in both individual and team sports, frequently at an international level, with pupils winning medals for their countries in a wide variety of competitions. Music and the performing arts also flourish and will continue to improve as a result of the addition to the campus of a state-of-the-art dance and drama studio.
Boarding at Strathallan School
Strathallan, in addition to being an institution where academic rigour and excellence in all areas of endeavour are highly valued, is a school with strong family values and a friendly, welcoming atmosphere, one which derives very much from the fact that the vast majority of the teaching staff live on campus. Day pupils are, just like their boarding counterparts, members of our Boarding Houses and therefore both find it easy to create and develop friendships within the school and in their lives at home.
All the way across the school visitors inform us that they get a real sense of the inclusive and cohesive nature of Strathallan School when they meet pupils and staff alike. We encourage you to do likewise, the school will be happy to receive visits from prospective pupils and parents at any time of the year.