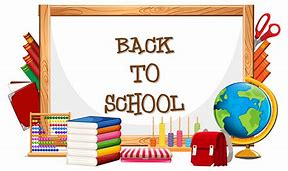 In preparation for the opening of British boarding schools in September 2023 al member schools of BSA (Boarding Schools Association) to which the vast majority of schools we work with belong, have voluntarily adopted the BSA Covid-Safe Charter. This document describes the minimum requirements the schools will meet to comply with all government rules. These minimum requirements are:
Prior to reopening of schools:
Conduct a thorough cleaning of all school indoor environments, including classrooms, bedrooms, kitchens and bathrooms
Decide on any regular testing procedures and advise pupils and parents accordingly
Evaluate and adapt any medical procedures to ensure compliance with the recommendations of public health bodies
Ensure that staff do not work (or have contact with students) if they have symptoms, have tested positive, or have been in contact (within the last 14 days) with anyone who has.
Provide an adequate isolation area to care for students who show symptoms and/or have tested positive
Train nurses on the care of Covid 19 patients
Advise parents, guardians and agents of school policies in contact sports, trips and external matches, school assemblies and the provision of boarding school during the exeats and half-term holidays in October.
Before departure: They will contact each student and their family to agree on the details of the trip. International students will be picked up at the airport by transport organized by the school to minimize contact with third parties. This transport designated by the school will collect pupils at the airport gate to take them directly to the school. The driver will wear a mask in enclosed areas unless there is a safety screen and will maintain the required safety distance. The vehicle will have disinfectant wipes and any required toilet stops will be conducted in accordance with relevant safety guidelines. Depending on the length of the trip, they will provide the student with adequate food and beverages and ensure that packages, bottles and containers are disinfected prior to use. The school will have a 24-hour emergency contact number available during the students' trip to school.
In the event that quarantine is required when entering the UK, most of our schools will open 2 weeks prior to the start of the course and offer the possibility of quarantining at the school at no additional charge. During these two weeks, they will organize activities, always complying with the government guidelines and requirements.
Once at the school: They will maintain appropriate social distancing in all areas of the school, ensuring the availability of soap and disposable paper towels in all washing areas and will require regular hand washing by students and staff for which they will provide hand sanitisers at key points of the houses and the rest of the campus. They will ensure that laundry procedures are clear and safe for staff and students while offering the opportunity to raise any concerns.
Staff who require Personal Protective Equipment (PPE) will have it available and daily cleaning procedures will be implemented in boarding houses and classrooms, ensuring that all relevant staff have adequate training to do so. They will allow students and staff to use masks or face coverings (other than for activities where this is not advised).
They will ensure that occupancy levels are safe in all facilities and areas, including classrooms, dining rooms, bedrooms and bathrooms. This will mean smaller teaching groups and many schools will offer individual rooms to all boarding students. Equipment will not be shared between pupils other than when appropriate cleaning has taken place. Appropriate recreational areas (inside and outside) will be allocated for use by boarding students and will ensure that students are aware of any new procedures and safe occupancy levels.
Regular temperature checks will be carried out on all students and staff and any visitors, including parents.