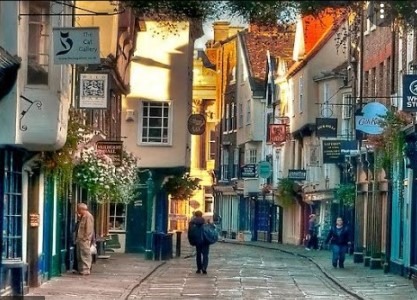 Many overseas parents who are considering a boarding school education for their child don't look beyond boarding schools in London and the South East, and instead, limit their search to the home counties. In many cases, this can be a mistake because other areas of England, such as Boarding Schools in the North of England, are blessed with some fantastic boarding schools in some of the most beautiful and unique surroundings.
The North of England has many vibrant and historic cities and towns, bursting with personality and charm. Couple this with breathtaking landscapes and stunning coastlines, and it's no wonder the North has some thriving, very successful and highly performing independent schools.
York is perhaps the most historic but it's supported by some very lively and cosmopolitan cities such as Leeds, Newcastle and Liverpool. Because of these cities, the North has an excellent public transport system, connecting many areas to the international airport hubs of Manchester, Birmingham and Newcastle to name a few. London might only be a few hours away due to our network of fast and efficient intercity trains and many boarding schools provide their own transportation to train stations and airports for their international students.
The numerous National Parks such as the Yorkshire Dales, the Yorkshire Moors and the Peak District, offer unrivalled beauty and outdoor activities which are easily reached from many of the boarding schools in the area. The cities compete with London for the arts too, offering museums, galleries and theatres and are cultural centres in their own right.
In conclusion, if you want a high performing school for your child that is set on historic grounds, near a vibrant cosmopolitan city with excellent transport links to an international airport, don't automatically assume that it has to be within a stone's throw of London. There are so many excellent schools across the whole of the UK – we urge you to take a look! Speak to one of our consultants now. They will help you in your search for the perfect school for your child.
If you're thinking of sending your child to boarding school, please do contact one of our experts for a free, no-obligation informal chat to find out more. You can find us at www.which-boarding-school.com or call us on  +441702588225.