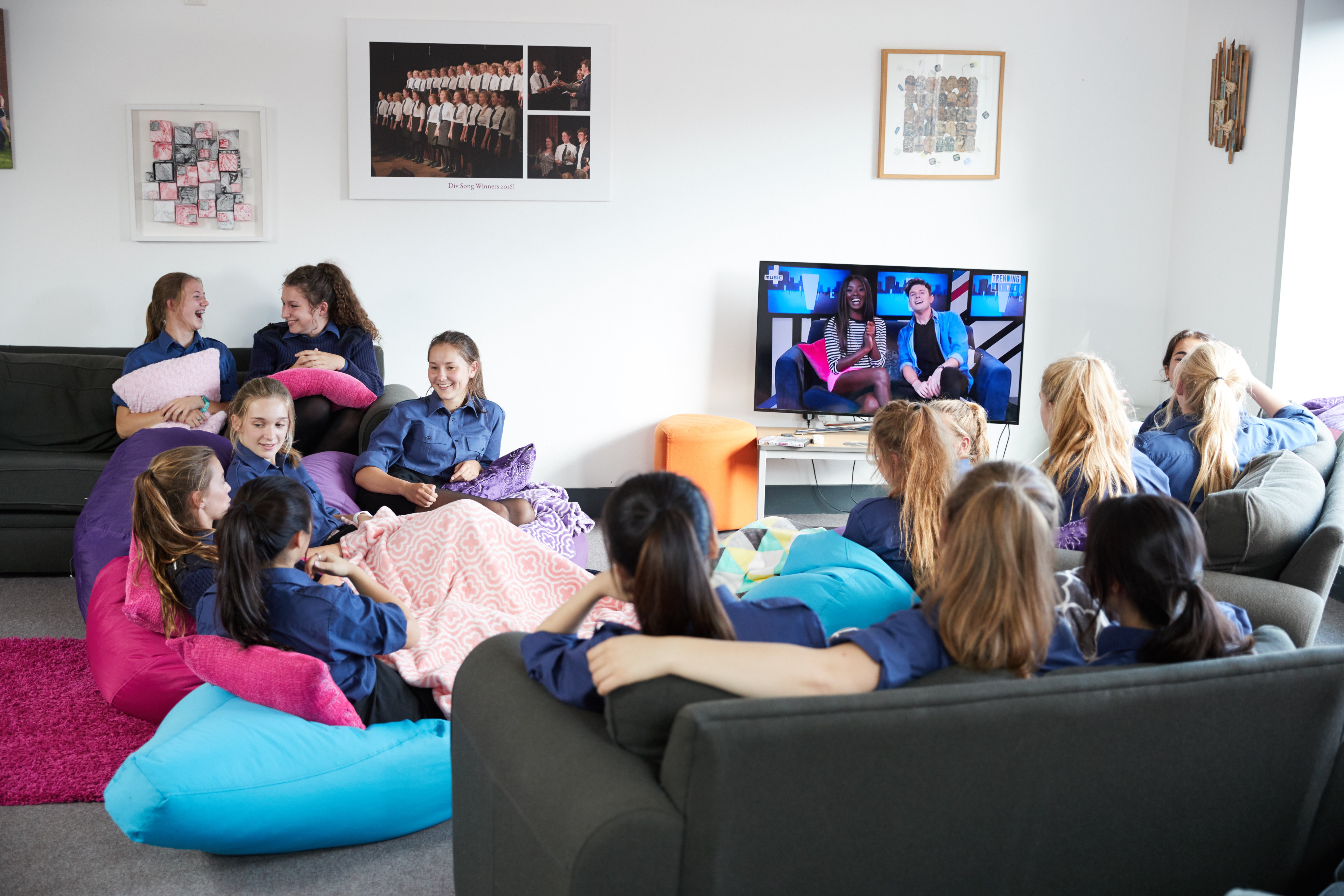 No two boarding schools offer the same experience but in general weekdays follow a similar pattern. The school day is pretty long, ensuring students get a well-rounded experience of both the academic and extra-curricular. With so many activities to get involved in, a child at a UK boarding school is rarely bored or lonely.
As you would expect, school days start early and a hearty breakfast is a way that most students face the lessons ahead.  Lessons generally start around 8-8.30 and finish around 3 or 4.  Boarding schools then offer a vast array of activities for children to participate in – sports, photography, art, debating, drama, dance are just a few of the most common clubs available.  "A broader curriculum broadens minds" is a key ethos at Gordonstoun where "classrooms serve a purpose, but many of our learning experiences take place in much more stimulating environments".
Dinner is a key event on any day at boarding school, providing not just quality, nutritious food that teenagers need and crave but also an opportunity to chat over the day's events.  At Felsted, mealtimes are a key component of any day, with the school recognising the important connection between a healthy diet and the ability to learn effectively.
After dinner, there's usually ample time to complete homework, revise and prepare for the next day's activities. Most students will retire to their Houses to work in their rooms at the end of the day where their housemaster or mistress will supervise their work. There's then time to wind down and catch up with friends or watch TV and play games before lights out which is anytime from 9-11 depending on age.
We hope this has given you a flavour of a typical day at a UK boarding school but do contact Which Boarding School if you'd like to find out more about a specific school.
If you're thinking of sending your child to boarding school, please do contact one of our experts for a free, no-obligation informal chat to find out more. You can find us at www.which-boarding-school.com or call us on  +441702588225.