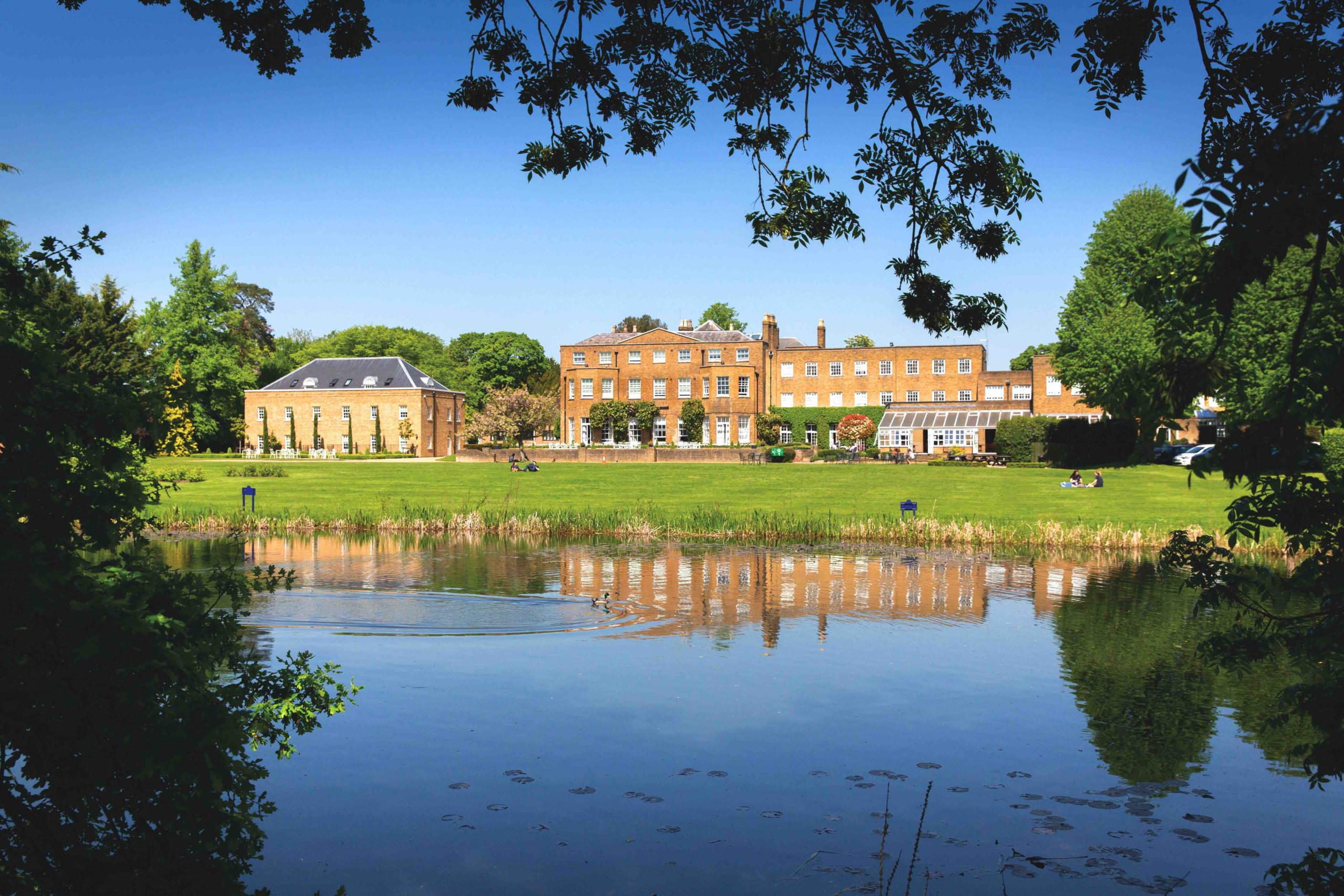 TASIS American School in England provides a truly international learning experience for day and boarding students aged 3 to 18. Our caring teachers are committed to providing the balance of academic challenge and support that will enable our students to realize their full potential and contribute to their community as they discover their passion and follow their own pathway.
Average class size of 10-12 students
American curriculum leading to an American High School Diploma
Advanced Placement (AP) courses
International Baccalaureate (IB) Diploma Programme
Individualized four-year university counseling
Excellent university placement in the UK, US & worldwide
60 nationalities & 30 languages spoken on campus
45 minutes from central London
20 minutes from Heathrow Airport
Set in the beautiful Surrey countryside, our spacious 46-acre campus is close enough to London to take advantage of all the culture and excitement it offers for field trips and weekend activities. The TASIS boarding program provides a safe and welcoming home-away-from-home for students aged 13 to 18 (Grades 8-12).
In Upper School, our impressive academic offerings include Advanced Placement courses developed by the American College Board and the IB Diploma Programme. Both provide well-defined pathways to universities in the US, the UK, or anywhere in the world. A broad range of co-curricular, leadership, and service opportunities round out our students' educational experience.
TASIS England also offers an award winning residential Summer Program for ages 11-17. Our program attracts bright and adventurous students from around the world who take one major academic course and one elective, complemented by sports, activities, and weekend excursions. We offer two three-week sessions starting in late June and ending in early August.
Boarding at TASIS
Our TASIS England boarding program supports and encourages students to gain independence, responsibility, respect, and resilience.
The TASIS England boarding program includes students aged 13 to 18 and is centered on the idea that young people of all nationalities and backgrounds can live, work, and learn together in a structured environment.
As they grow in personal responsibility and maturity, the TASIS boarder will learn to appreciate the cultures of others and will thrive in the diversity of backgrounds within our community. As they share experiences in the classrooms, on the sports fields, and in the boarding houses, they will develop life-long relationships.
What does TASIS England offer boarders?
The structure of the boarding program requires students to take responsibility for much of their lives. At the same time, interaction with staff members and other students in a residential setting allows our boarding students to improve their communication skills and learn the importance of respect for themselves and each other. In this environment, they will grow in personal responsibility, intellectual curiosity, and cultural awareness.
Our residential team regularly communicates with our international community of boarding parents, who often talk about their sense of belonging despite the distance. Wherever you are in the world, you will know that your child is valued and cared for as an individual in an environment that provides consistency and stability.
With more than 30 different nationalities and over 200 students in our boarding program, TASIS England provides a unique environment for learning and growth. As our boarders become more confident and independent, they learn to make good choices in their daily lives and find their own unique passions and purpose – all while forging life-long friendships with students from around the globe.