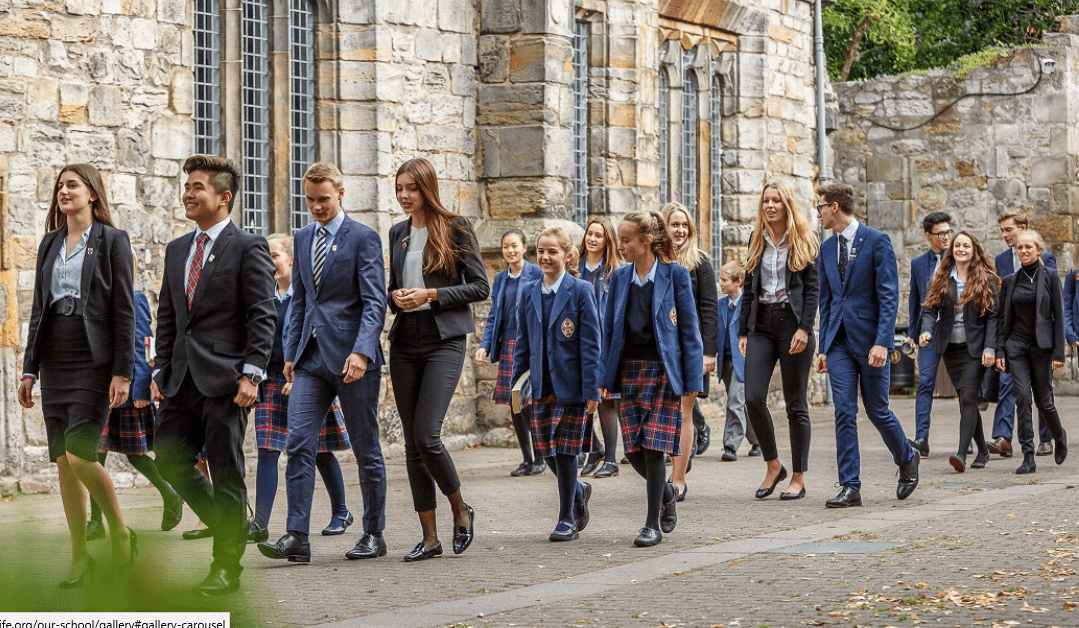 St Leonards School, St Andrews, is a leading co-educational boarding and day school situated in the heart of this historic, Scottish coastal town. Known the world over as the 'home of golf ' and of the UK's top university, St Andrews provides a unique location in which to live and learn, for pupils aged five to 18.
Founded in 1877, St Leonards has always been progressive and pioneering, yet steeped in tradition and bounded by mediaeval walls. For over 16 years, St Leonards has delivered the inspiring International Baccalaureate curriculum, and is now one of just two schools in the UK to actively offer all four IB Programmes, from the Primary Years, through the Middle Years, to the Career-related and Diploma Programmes in the Sixth Form. Most recently, St Leonards was named the UK's Independent School of the Year for International Student Experience.
The School aims to provide an outstanding, global and holistic education, filled to the brim with curricular and co-curricular activities, and preparing pupils for life, in line with St Leonards' motto, Ad Vitam. The consistent learner journey starts in Year 1, with a focus in the Junior Years on making the most of the great outdoors through Beach School and beyond. Academic study right up to Year 13 is complemented by a thriving programme of sport, music, drama, art and more. Activities include apiary, aquathlon, nature club, yoga, Model United Nations and a whole suite of choirs, orchestras and sports teams.
A leading six-tier Golf Programme is delivered in partnership with the St Andrews Links Golf Academy, catering to the beginner to the elite golfer, with many players enjoying access to the seven Links golf courses on the doorstep.
Boarding houses are stylish, modern and comfortable, equipped for 21st century living following an extensive programme of refurbishment. Study bedrooms have sea views to one side and look across rolling countryside on the other, all the while located right in the heart of the vibrant, cosmopolitan town of St Andrews.
With pupils of over 30 different nationalities on the school roll, graduates of St Leonards go on to an impressive range of destinations, both in the UK and overseas, with top choices including Durham, University College London, Bristol, Nottingham, Glasgow, Edinburgh and St Andrews.
There is a reputation amongst the top golfers for securing prestigious golf scholarships to US universities, enabling them to further develop their game alongside their studies.