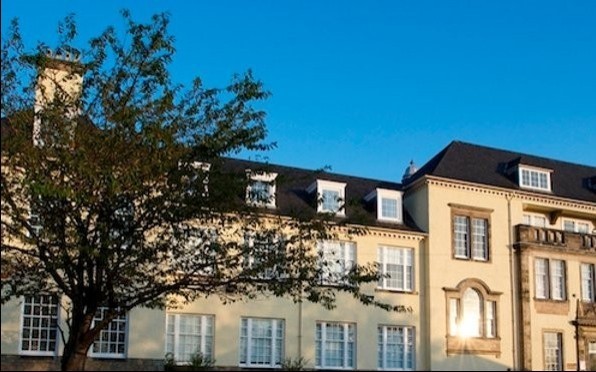 "Empowering Girls to believe in themselves"
Founded in 1888 by the pioneers of women's education in Scotland, St George's School, Edinburgh,  is Scotland's largest all-girls' school (800 pupils from 3 – 18 years), and the only all-through girls' school in Edinburgh.
Located in a very attractive parkland location in Edinburgh, 15 minutes from the airport, St George's School, Edinburgh, provides an all-round British education. Boarders are accepted from the age of 10 years.
The vibrant historic city of Edinburgh provides outstanding cultural opportunities for the girls to enjoy and so enrich their learning.
The GCSE and Sixth Form programmes are built around the girls' subject choices and offer a wide range of subjects and a high degree of flexibility. Examination results are in both Scottish and English qualifications and they have been consistently outstanding over many years.
Academic results are consistently very strong and we are regularly top or near the top of the  Scottish Independent School league tables for Advanced Higher results.
Scottish Advanced Higher examinations carry slightly more favourable UCAS ratings than A-Levels, and English universities welcome Higher and Advanced Higher qualifications – as do universities throughout the world.
In a full school inspection by Education Scotland in 2015 the school was awarded the highest possible grading of "excellent" (sector-leading) in three areas.
Boarding at St. George's School, Edinburgh
The school has a strong international dimension developed through the contribution of overseas boarders and the extensive overseas exchange programme: the school has been awarded the International School Award since 2008.
The boarding house, on campus, is small and friendly with around 50 girls. It is run as a home-from-home where girls benefit from a 'family' atmosphere with a high level of individual support. About half the boarders are from the UK and half from overseas.
St George's acts as a sister school to Merchiston Castle School for boys. Merchiston is based in Edinburgh and is the only single-sex boys' school in Scotland. Both schools run a joint fee scheme for siblings. There is also school transport to and from both schools in the mornings and evenings.