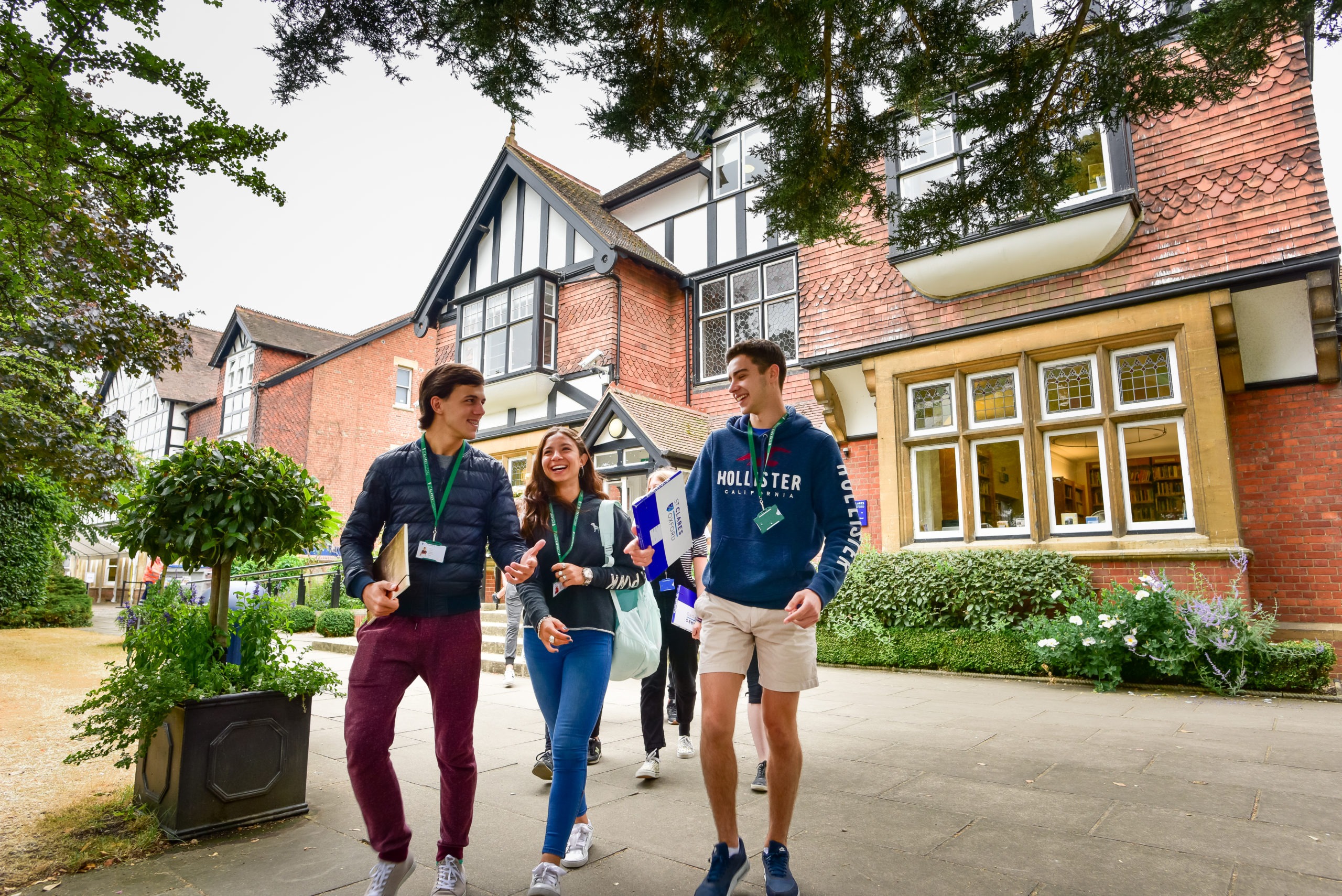 St Clare's, Oxford is an independent, co-educational, day and boarding school located in elegant north Oxford and has been offering the International Baccalaureate Diploma for over 40 years, longer than any other school or college in England. Its holistic approach to teaching and status as a World IB School, gives the college its worldwide reputation as being experts in delivering the International Baccalaureate Diploma.
Internationalism and academic excellence are at the heart of St Clare's. A St Clare's student is independently minded, inquisitive and demonstrates a life-long passion for learning. The college welcomes students from over 40 different nationalities, including a significant number of British pupils, whilst the college ranks 12th in the UK for results (The Times League table, 2020). The average IB point score is 39 out of 45 and achieved a 100% pass rate and in 2021, six of their students gained the maximum of 45 points, a grade achieved by only 0.2% of students around the world.
Supported by a specialist in-house Careers and Higher education team, their IB leavers have secured places at many of the world's top universities, including Oxford University, Cambridge University, UCL, John Hopkins University, and Utrecht University. Above all, their student body represent a community of kind and inclusive global citizens, knowledgeable and passionate about society and their modern world.
The college's proximity to the world-famous city of Oxford means learning and cultural discovery often takes place in the museums, universities and parks the city provides. Extra-curricular activities, weekend excursions and trips abroad further complement academic studies, and enable students to make the most of their time living and studying in the UK.
In recent years, St Clare's have invested in their facilities, offering award-winning science laboratories, well-equipped classrooms, modern art studios and state-of-the-art accommodation.
St Clare's is different to any other sixth form college and rightly so. Theirs is an education fit for the 21st century, committed to nurturing young people's optimism and enriching their futures.
Boarding at St Clare's Oxford
Students live across 25 college houses surrounding St Clare's elegant North Oxford campus. The accommodation is modern and well-equipped, within a safe and secure setting. Both single and twin dormitories are available to students, and all houses offer comfortable, communal areas.
Their residential houses are kept under the watchful eyes of kind and supportive boarding staff, available at all hours to provide pastoral, academic, or medical care.
Whilst clear house rules are in place in residential houses, independence and personal responsibility is actively encouraged at St Clare's. Their non-gated campus means students have the freedom to explore the city during their free time and be a part of the local community.