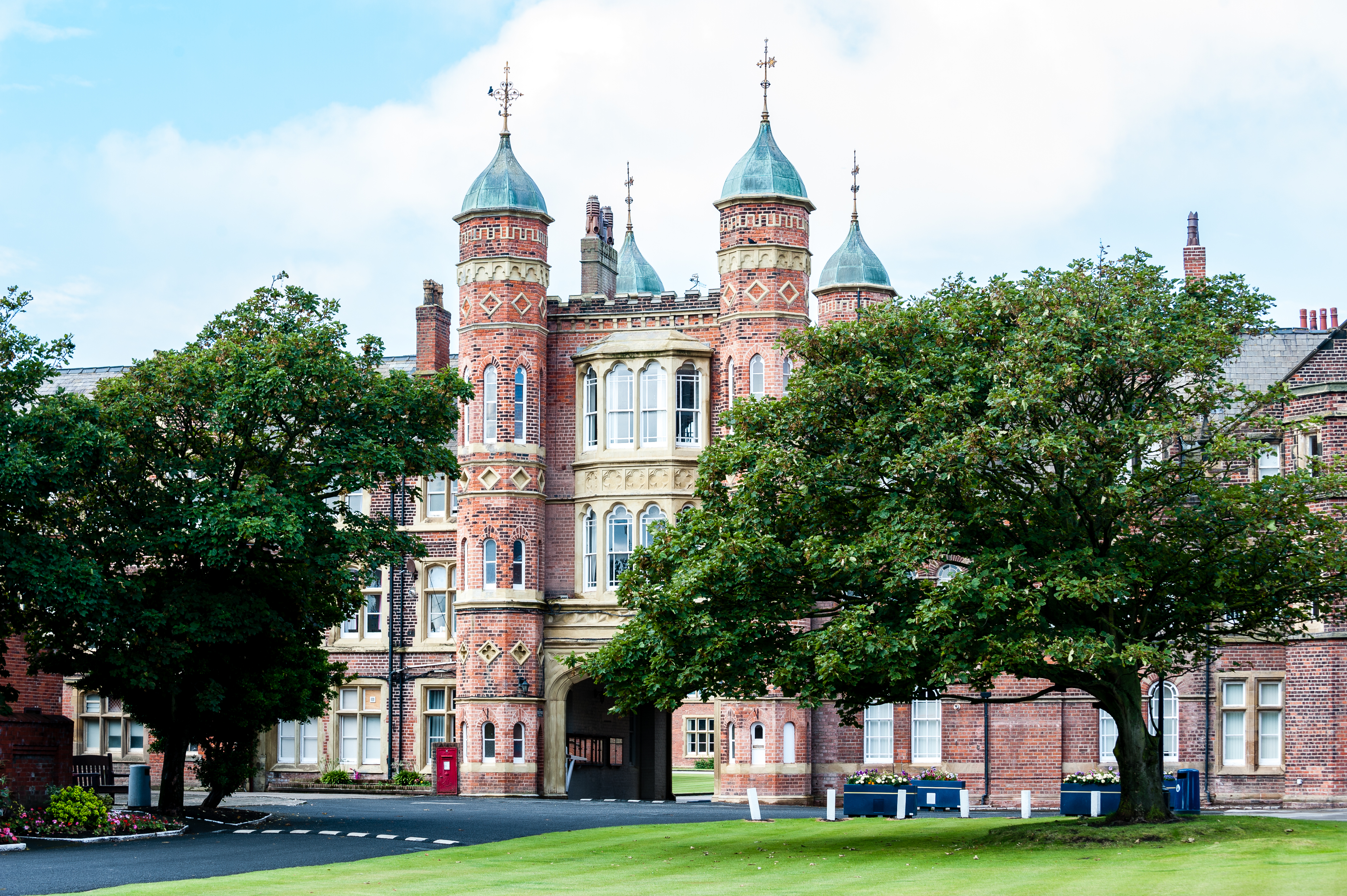 Rossall School has been described as 'a warm, inclusive and remarkably happy place to be'. Set on a historic 160-acre campus on the picturesque Lancashire coastline, Rossall is one of the country's leading independent co-educational boarding and day schools, where boys and girls aged 2-18 are nurtured in a safe, secure and supportive environment. At Rossall pupils enjoy learning and living in a friendly, busy and challenging atmosphere in the classroom, after school and at weekends. The sense of community that defines the School is achieved through the unrivalled standard of pastoral care, the diverse pupil base and also through the permanent boarding population.
With a history dating back to 1844, Rossall combines a traditional British education with a modern approach which focuses on developing the whole child. With nearly fifty different nationalities living and learning together at Rossall, they truly are a global village. The combination of UK day students and students from right across the world creates an exciting international dimension and an appreciation of diverse cultures, religions and politics.
Growing and learning in such a friendly and culturally diverse environment helps young people develop into well-rounded, confident and knowledgeable individuals – true global citizens.
"The atmosphere at Rossall is definitely the aspect which wins you over from the outset – the School is very friendly, purposeful and welcoming. The coastal location and beautiful buildings lend a sense of place and of heritage which is very compelling. You instantly feel that you are joining a vibrant, outward-looking community."
(Elaine Purves, Head of Rossall School)
Boarding at Rossall School
Whether boarding is a new concept for you or something which you believe is a key part of a great British education, you will be blown away by the boarding facilities and the inclusivity of Rossall school community. With the Harry Potter-esque Dining Hall, beautiful Chapel and exciting house competitions, they have many hallmarks of a traditional boarding school. Yet, the overwhelming atmosphere is completely free of stuffiness or unnecessary pomp.
Boarding at Rossall is very much in tune with 21st-century life. There's a family atmosphere in the houses, comfortable communal areas, campus-wide Wi-Fi access, carefully appointed study bedrooms, and state-of-the-art shower rooms. The boarders are also able to develop great friendships and social skills, independence and understanding, as well as a warmth of spirit and character that will serve them well at university and throughout their lives.
There are seven Houses for Senior boarders, three for girls and four for boys, aged 13 – 18.
• The extended family atmosphere is made up of students and knowledgeable, caring Houseparents and Tutors, familiar to the needs of the young people in their care
• The Houseparents, a Deputy Houseparent, Tutors, House Captains and House Monitors
ensure students quickly become involved in life in their boarding house
• All Houses have triple, double, and single bedrooms, a common room, a large games
room, a kitchen and a library with computer workstations and internet access
• Each House has its own unique history and personality
• All Houses cultivate an environment where boarders are encouraged to achieve
their true potential and develop valuable skills and qualities