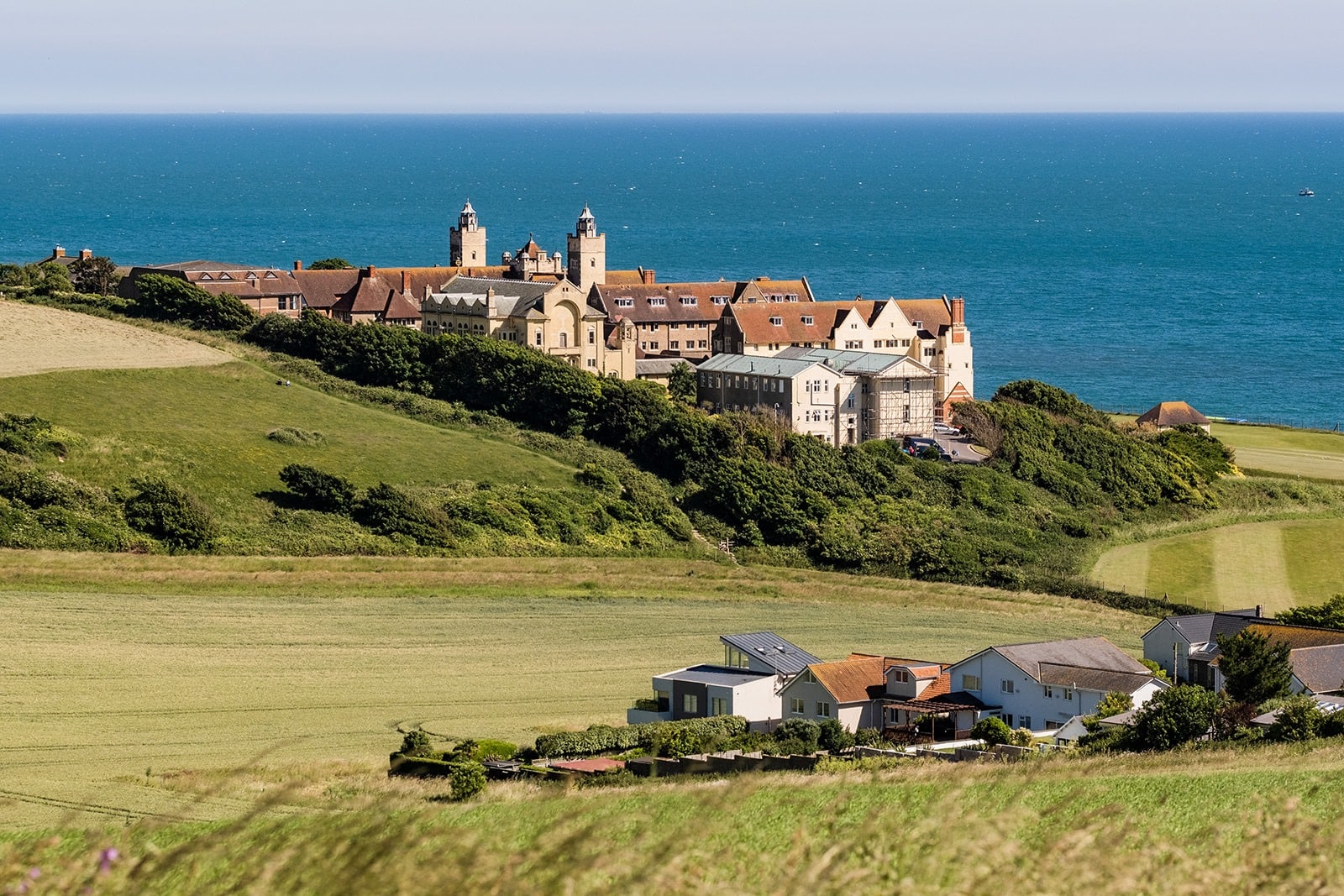 Roedean was founded by the Lawrence sisters when they moved Roedean to its current site 125 years ago. They wanted girls to receive the same opportunities that boys did, and Roedean are proud to say that they provide exceptional academic and extracurricular programmes for our girls, with academic results rivalling other top schools in the country. Besides outstanding academic results, Roedean provides a truly holistic education, offering 14 different sports, with girls representing the school in over 800 fixtures across the board. Roedean strongly believes that whatever the pupil's aspirations in sport that her experience should be enjoyable, rewarding, and memorable.
The state of the art Creative and Performing Arts facilities allow girls to perform termly in music concerts, recitals, dance showcases and more. The co-curricular programme at Roedean is taken exceptionally seriously, as they believe that often, talents and passions sparked outside the classroom in school can last a lifetime. Roedean has welcomed students from over 40 different countries, and this diversity allows girls to learn about different cultures and traditions which is a real privilege and helps to develop a strong sense of community and a deep understanding of the world. The girls at Roedean play an active role in the wider community, volunteering at places such as local primary schools.
The Head of Roedean describes an all-girls education as one teaching girls to become a strong, independent, resilient young woman ready to face the world – whilst also providing a safe space for girls as they experience the most important years in their development.
Boarding at Roedean School
Roedean is the girls' home away from home. Junior boarders in Year 7, 8 and 9 enjoy shared bedrooms, with the senior boarders being given more independence in single bedrooms as they grow older. Each girl is attached to a House and participates in events and competitions, which really gives a sense of belonging and community. An incredibly varied and exciting weekend activities programme ensures that girls are engaged during their "down time". Girls have someone to talk to at all times, as house staff provide outstanding pastoral care even pastoral workshops. As well as bedrooms, girls have access to both silent and collaborative study spaces.