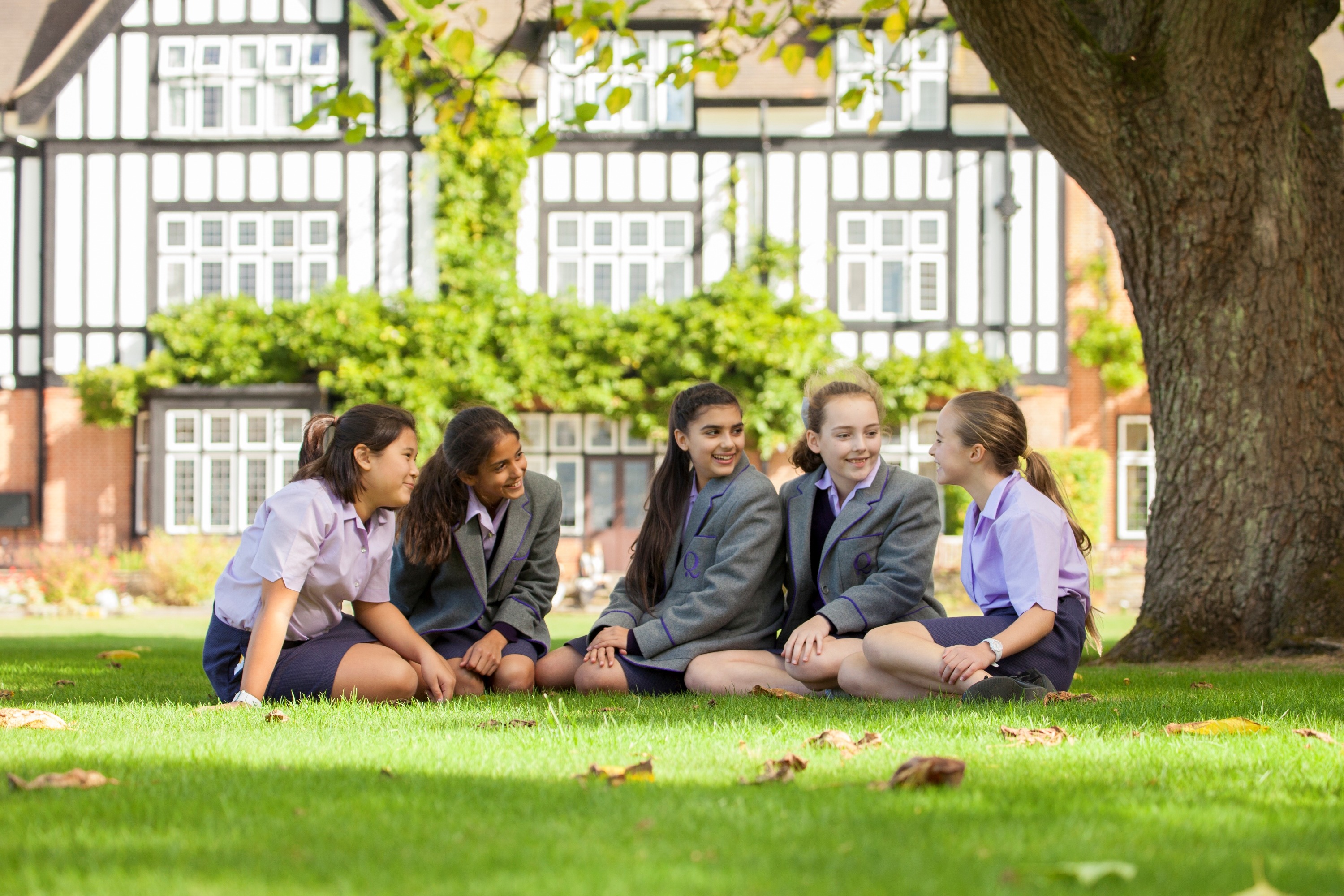 Queenswood is a community where all the girls can achieve all that they dream of and more. The opportunities for growth and development for boarders and day girls are extensive, exciting and fun. Most importantly, Queenswood girls are happy – and happy girls are successful girls. There is no doubt that the girls at Queenswood achieve their full potential and more in their curriculum subjects.
The grades they achieve at GCSE are consistently at around one grade higher in every subject than would be expected at an average independent school. Or, as the Good Schools Guide puts it, once again Queenswood is 'at the pinnacle of Hertfordshire's value-added tables'. This is something of which the school are immensely proud. Likewise, they thrive in the truly progressive Sixth Form and proceed to a wide range of prestigious courses at the top Universities. In the future, the girls will be leaders in their chosen fields.
They will need to be able to try, and fail, and try again with a positive attitude. These are qualities that Queenswood girls develop through their time and take with them for the rest of their lives. This is a dynamic learning community where the girls' interests, happiness and wellbeing are the first consideration at all times. The girls are at the heart of everything they do, and the school know that they feel valued and enriched by the experiences they share there.
The Independent Schools Inspectorate judged 'the quality of pupils' academic and other achievements' to be 'excellent'. The report noted that 'pupils demonstrate substantial knowledge, skills and understanding across the curriculum', with communication skills and mathematical skills in particular described as 'excellent'.
Queenswood is an extraordinary place with extraordinary people; we invite you to visit this beautiful site and experience it for yourselves.
Boarding at Queenswood
Boarding at the Lower School
Stamp House provides cosy and comfortable accommodation for up to 48 boarders in the Lower School. We pride ourselves on being the welcoming entrance into Queenswood and staff are skilled at making the transition from primary school to secondary as stress-free as possible for the girls. We have a flexible approach to boarding and encourage all girls to experience boarding, even if only for a few nights during the term.
All Year 7 and 8 girls use the House as their base for the day, enjoying both study and recreation time in its comfortable common rooms. Boarders enjoy modern bedrooms and bathrooms and have the opportunity to share rooms with different girls each term. The girls have many opportunities to socialise together and actively raise funds for our House charity. Three full time resident staff members are on hand during the day to provide for the girls' pastoral needs. These staff members also care for the Boarders in the evening and at weekends.
Boarding in Middle School
Our Middle School boarding house is located in Centre, at the very heart of the school campus. In Years 9 and 10, girls enjoy the immensely enriching social benefits of spacious and attractive shared rooms. In Year 11 each full-time boarder has her own bedroom, complete with a private study base – the ideal environment for exam preparation. All our boarders in Years 9 to 11 enjoy well-equipped, flexible boarding lodgings, and the beautifully appointed communal spaces –  including a cinema, music room, IT suite and cooking facilities – are enjoyed by day girls and boarders alike.
Boarding in the Sixth Form
The pace of life in the Sixth Form is relentless – study groups, lectures, an even wider range of co-curricular opportunities – and the majority of Sixth Formers at Queenswood choose to board. Both day girls and boarders benefit from our stylishly appointed accommodation and social facilities.
Lower Sixth boarders either occupy a single study-bedroom or share with one other girl, whilst Upper Sixth boarders have their own single study-bedroom. Fully equipped kitchens and common rooms offer a relaxing place to unwind during free periods and out of school hours.
All Sixth Formers also have access to the Bellman Sixth Form Centre, a multipurpose facility in which girls can study or socialise with friends.