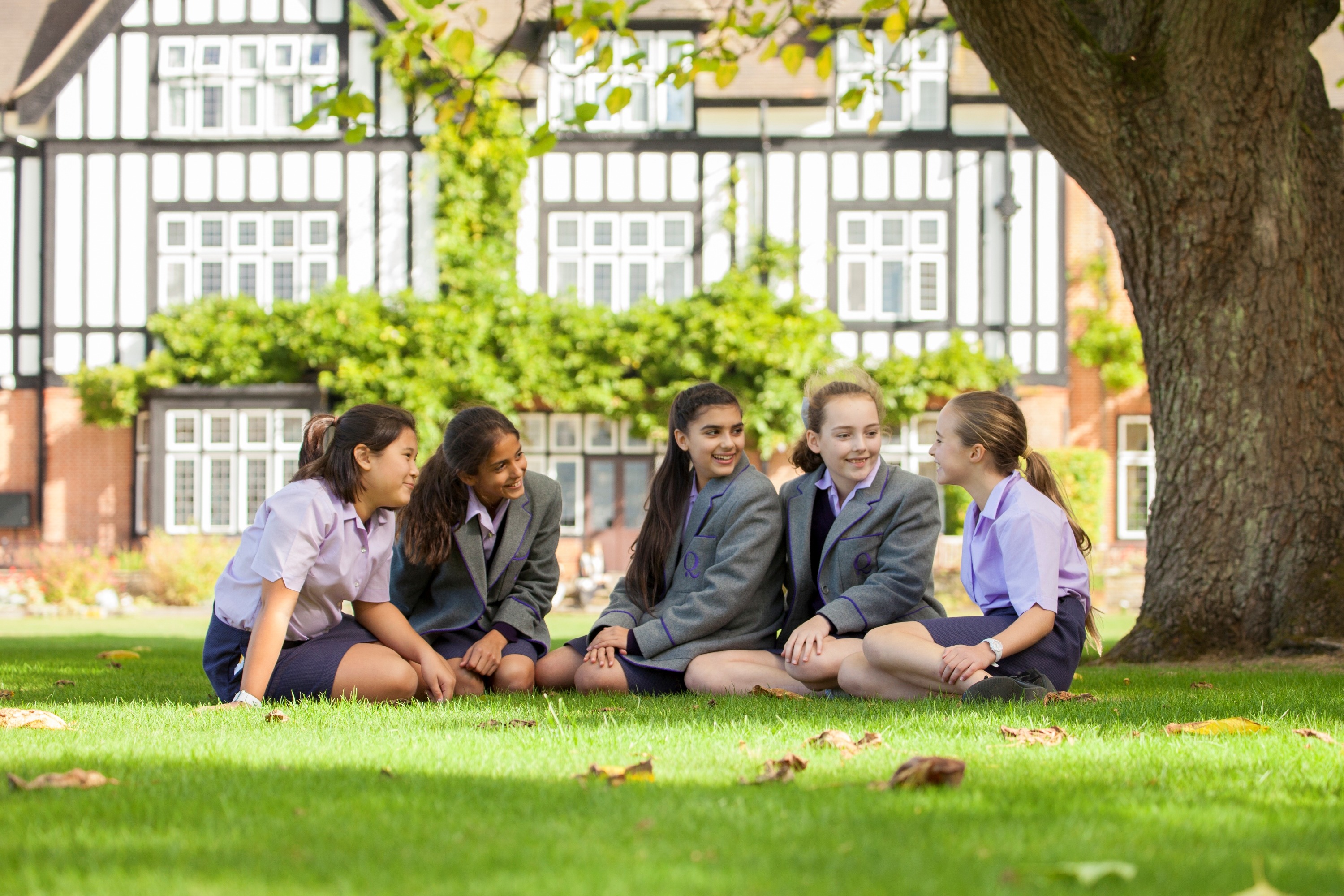 Queenswood is a community where all the girls can achieve all that they dream of and more. The opportunities for growth and development for boarders and day girls are extensive, exciting and fun. Most importantly, Queenswood girls are happy – and happy girls are successful girls. There is no doubt that the girls at Queenswood achieve their full potential and more in their curriculum subjects.
The grades they achieve at GCSE are consistently at around one grade higher in every subject than would be expected at an average independent school. Or, as the Good Schools Guide puts it, once again Queenswood is 'at the pinnacle of Hertfordshire's value-added tables'. This is something of which we are immensely proud. Likewise, they thrive in our truly progressive Sixth Form, and proceed to a wide range of prestigious courses at the top Universities. In the future, our girls will be leaders in their chosen fields.
They will need to be able to try, and fail, and try again with a positive attitude. These are qualities that Queenswood girls develop through their time here and take with them for the rest of their lives. This is a dynamic learning community where the girls' interests, happiness and wellbeing are the first consideration at all times. Our girls are at the heart of everything we do, and we know that they feel valued and enriched by the experiences they share here. The Independent Schools Inspectorate judged 'the quality of pupils' academic and other achievements' to be 'excellent'. The report noted that 'pupils demonstrate substantial knowledge, skills and understanding across the curriculum', with communication skills and mathematical skills in particular described as 'excellent'.
Queenswood is an extraordinary place with extraordinary people; we invite you to visit our beautiful site and experience it for yourselves. It would be our privilege to educate your daughters .