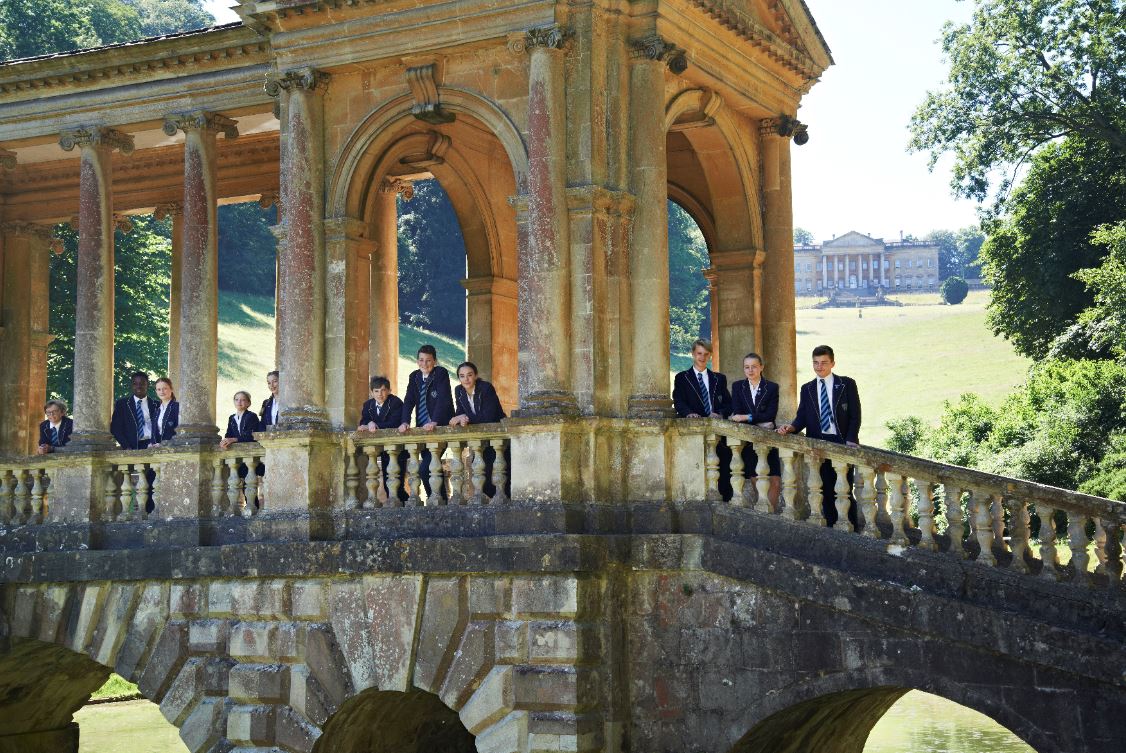 At Prior Park College, they help the students to explore who they are and find the adult they wish to be. They do this by providing opportunities. The children learn from exceptional teachers in a community where learning is prized and curiosity welcomed. The young people make friends with others in a school where kindness is central. Students enjoy a range of cultural and sporting experiences in a community that celebrates success in many areas. Prior Park College provides an outstanding, rounded education for every student and encourages them to embrace all the opportunities on offer.
These opportunities allow students to become happy and successful adults. This success takes many forms. Most of the students go on to top universities to achieve excellent degrees, building on their love for learning that began at Prior Park College. Some channel a different sort of passion into a career. This might take the form of excitement for entrepreneurship leading to a career in business. It could be a love of creativity that leads them to a career in the arts. It may be a desire for service that leads to them following their chosen vocation. They could possess a level of sporting talent that they can follow to the top. All of these passions are nurtured at Prior Park College and given room to flourish. They are a school that cares and where children can find out what matters to them. The renowned pastoral system, rooted in our Christian ethos, provides space and support for each of the students to be who they want to be. Giving children this 'room to be me', leads to them leaving as well-rounded young adults.
At Prior Park College, every child is known, valued and cared for. It is a school where the Christian virtues of family and community sit at the core of what they do. Prior Park is a diverse community where each individual child finds their way towards a fulfilled and successful life. It is an open, friendly and caring place where your family will feel at ease and your children will thrive and grow into capable, confident and compassionate adults.
Boarding at Prior Park College
Boarding is at the heart of Prior Park College. Up to 150 full, weekly and flexi boarders live in the family atmosphere provided by the boarding houses located in St Paul's and St Mary's. Weekly and flexi boarding are very attractive options for an increasing number of families. This arrangement dispenses with the daily grind of commuting while allowing family time at the weekends. It also helps generate many of the life lessons that full boarding does – fostering independence, tolerance and flexibility.
Boarders have the opportunity to get involved in evening activities throughout the week. These activities are all on-site and provide boarders with extra-musical, creative, sport and health opportunities.
Saturday Active is run every week and boarders can sign up to a different activity every term, they include sailing, computer programming, golf, craft club, animal husbandry, fencing, street dance, archery, cookery, extra English and basketball. On Sunday, members of the Prior Park staff run activities or trips which range from cultural and active experiences to opportunities for retail therapy! Full boarders have enjoyed day trips to the seaside, theme park outings, ice skating, cinema, a day trip to Cardiff for shopping and an afternoon of zorbing and human pin-ball!