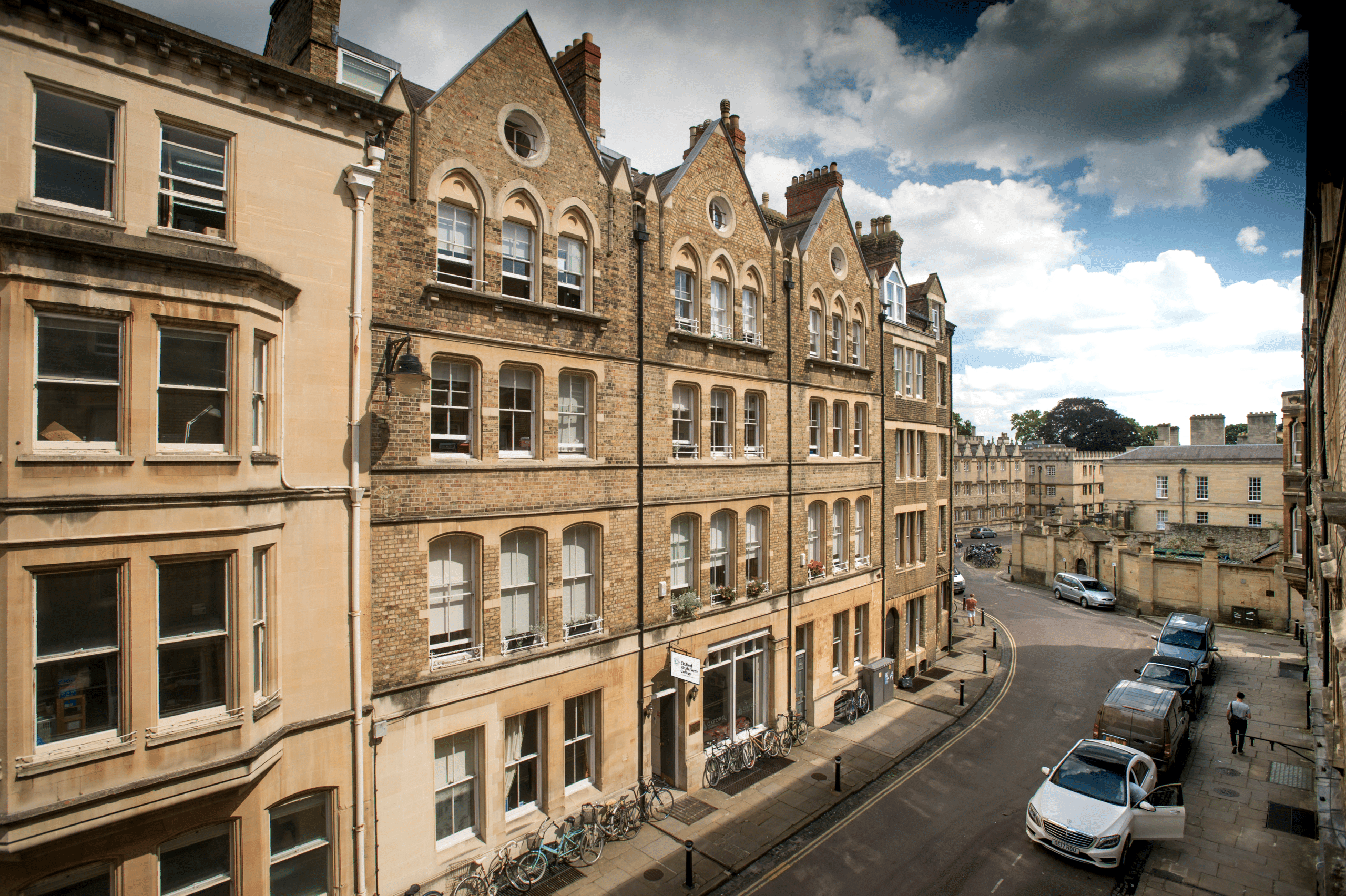 Established in 1988, Oxford Sixth Form College is a highly successful independent day and boarding college specialising in A-Level, BTEC, Pre-A-Level and GCSE courses for students aged 15-19. Based in the heart of Oxford, the College's warm and culturally diverse environment facilitates their personalised approach which is different to most mainstream independent schools.
Oxford Sixth Form College prides itself on thinking beyond traditional education by awarding students the freedom to be themselves and pursue their passions while excelling academically. The College is consistently among the top 1% of English schools and colleges for academic progress at A-Level with many of our students' success taking them to the world's top 100 universities, including the University of Oxford and the University of Cambridge.
The College recognises that one size really does not fit all and will help students choose the right academic programme and put in place the individual guidance you need to succeed. Whichever path students follow, they learn in small classes, averaging six students, which ensures they receive an optimal academic experience when learning from world-class subject teachers.
Pastoral care and holistic support are also central facets of College life with the teachers, boarding staff, Directors of Studies, and dedicated Senior Tutors acting to ensure all students are comfortable in the College environment. They ensure students are on the right path and put in place a holistic support system that combines expert academic guidance with high levels of pastoral care.
Our 'designed for you' approach enables our students to thrive. Confident, independent, and equipped with the skills needed for success, our alumni go on to fulfil their ambitions at universities and in careers around the world, inspired by their time here at Oxford Sixth Form College.
Boarding at Oxford Sixth Form College
Boarding at Oxford Sixth Form College is a once-in-a-lifetime experience. For our students, we're a second home, an extended family, and a place where friendship, laughter, and exciting experiences are available every day. You'll also receive the perfect blend of personalised support and individual freedom, ensuring you leave us ready for life at university – and beyond.
Located in the heart of Oxford's city centre, both of our boarding houses – St. Ebbe's and Pensons Gardens – are warm and comfortable spaces within walking distance of our main teaching buildings. Every student, in both houses, has their own ensuite bedroom which is clean, comfortable and contemporary with social spaces to enjoy time with friends too.
From bowling and ice-skating to evenings at the cinema, a variety of social activities connect Oxford Sixth Form College students beyond the classroom. Weekends are made for fun, too, whether it's hopping on the train to London, going for a walk in the countryside, jewellery making, or riding a rollercoaster at Thorpe Park the possibilities are endless.
You'll also have the time and freedom to immerse yourself in Oxford's vibrant history and culture. Our compact city is home to world-class museums and galleries, several theatres and music venues, and an outstanding range of cafés, restaurants, and food markets.
"Oxford Sixth Form College never missed the opportunity to show me how wonderful their staff and facilities are. The teachers are always trying to make you feel comfortable, curious about what the next lesson is going to be about and connected with the topic. My experience was absolutely amazing with this College as I had the opportunity to meet new people, learn about new cultures and take part in so many activities organised by the College."
– Illinca, Romania, GCSE Student
Preparing students for University Life
The college has an inclusive ethos and a culture which encourages industry and a growing sense of responsibility. Students are encouraged at every stage to take an active part in the learning process.
There are no restrictions as to the choice of subjects or subject combinations, although students are helped to make choices appropriate to their degree course or vocational aim and directed towards subjects which engage their interest and fit in with their abilities and aptitudes.