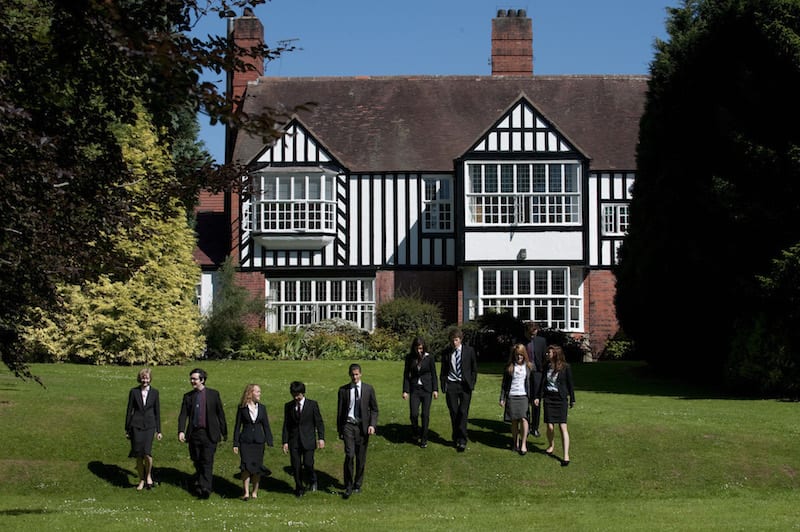 Founded in 1407, Oswestry School is one of England's oldest schools and stands on the edge of a safe, typically English old-fashioned market town surrounded by some of the most beautiful countryside in Britain.
'A small, traditional British school… with a personal approach. Family values and a close-knit community breeds confidence and stability for all the pupils… a home away from home.'  – The Good Schools Guide.
Oswestry School are extremely proud of the excellent academic results; A-levels over recent years have had a 97-100% pass rate and around 90% of GCSE grades were A-C. Teaching of the highest standard takes places in classrooms benefiting from the latest technology.
Pupils enjoy enormous success with their university applications with most going on to their first choice university. Destinations include Oxford, Cambridge, Durham, Warwick, London School of Economics, University College London, Manchester, Leeds, Bristol and other top universities in the UK and elsewhere.
Boarding at Oswestry School
There are three comfortable boarding houses on the School site, where boarders are cared for by attentive and dedicated house staff; wi-fi throughout the School campus makes it easy for pupils to stay in touch with home. The spacious, modern dining hall provides three hot meals a day; food is served as a buffet selection and there is plenty of choice, to ensure all diets are catered for. In addition to the academic programme, a wide range of weekend activities is arranged for the boarding pupils by members of the teaching staff.