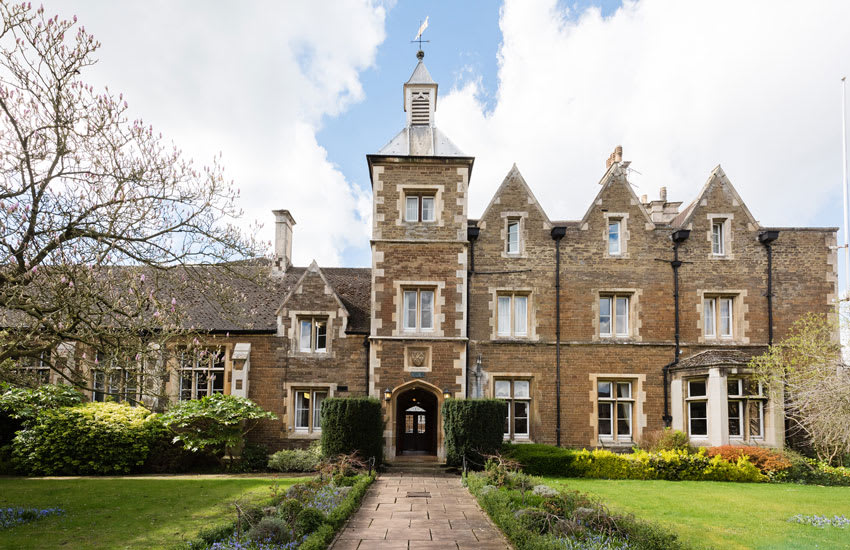 Located in the historic market town of Oakham, on the edge of Rutland Water, Oakham School's rural location is balanced by being only 30 minutes by road from Peterborough, and from there under an hour by train to London. The School embraces a holistic approach where academic excellence flourishes alongside a strong tradition in the Arts, Music and Sport. Opportunities abound beyond the classroom for pupils to develop into well-rounded individuals, through an extensive community action programme. Oakham's rich curriculum combines innovation with the best of traditional approaches.
Oakham has offered the IB Diploma successfully since 2002 and around 25% of candidates score 40 or above, with 75% of A-level students gaining A*-B. Pupils are taught Learning Habits to develop them as Oakham Learners – intellectually ambitious thinkers who learn effectively and independently. The majority of students go on to top universities in the UK, Europe and the USA.
Tutors meet with their tutees as a group each week, with one-to-ones and informal catch-ups as needed, and work closely with the wider pastoral team to manage pupils' overall progress and development. Each of Oakham's 10 Boarding Houses is also home to the Housemaster/mistress and their families, so the pupils are very much part of their extended family. The Housemaster/mistress is supported by two Resident Tutors and a Matron and, with the wider support network of chaplaincy, medical, catering, cleaning and ground staff there is a strong, caring team of adults working to provide for every pupil's needs. Staff and pupils eat together in the Barraclough Dining Hall, the hub of the School.
Boarding at Oakham School
Boarding at Oakham is an exciting experience, filled with unmatched opportunities and the chance to make friends for life. The exceptional pastoral care team ensures that pupils feel safe and well looked after throughout their time at the School. Around half of the School's pupils are full boarders. Additionally, they offer two flexible boarding options to suit modern family life.