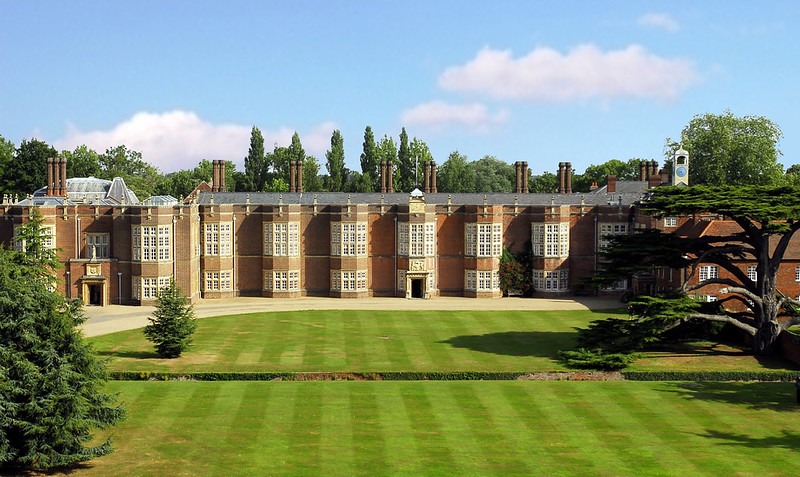 New Hall School is a Catholic boarding and day school for boys and girls aged 3-18, with boarding from ages 7-18. Set in a stunning location and dominated by the former Tudor palace of Beaulieu, New Hall is only 30 minutes from London. Boarding facilities are excellent, with most full boarders benefitting from single study bedrooms.
At New Hall they operate the highly successful 'diamond model' structure, that is, co-education in the Preparatory School (ages 3-11), single-sex education in the Boys' Division and Girls' Division (11-16) and co-education in the Sixth Form (16-18). In this way, New Hall provides the best of both worlds; the benefits of a co-educational environment, together with the advantages of girls and boys being taught separately during the formative years of adolescence. This enables students to grow in confidence, whilst enjoying an education that is specifically tailored and that recognises the different ways in which boys and girls learn.
The School's academic success continues to grow. They run a Most Able and Talented programme, which is proven to bring added value to examination results. In 2016, the GCSE and A Level students enjoyed a 100% success rate, with 50% of grades at A*-A. 79% of GCSE grades and 78% of A Level grades were A*-B. The school has an established Oxbridge programme, with a successful track record of offers from both universities.
Boarding at New Hall School
Those who have experienced boarding at New Hall know that they have been part of something special. Each House has its own distinct character, staff tailor the experience to the needs of the children in their care and the children themselves have significant input into how their Houses are run. All of the Boarding Houses at New Hall are part of the main building complex, therefore Boarding is both literally and metaphorically at the heart of the School.
Full boarders enjoy an exceptionally strong co-curriculum, with a full programme of activities in the evening and weekends. Provision for Music, Performing Arts and Sport is outstanding.