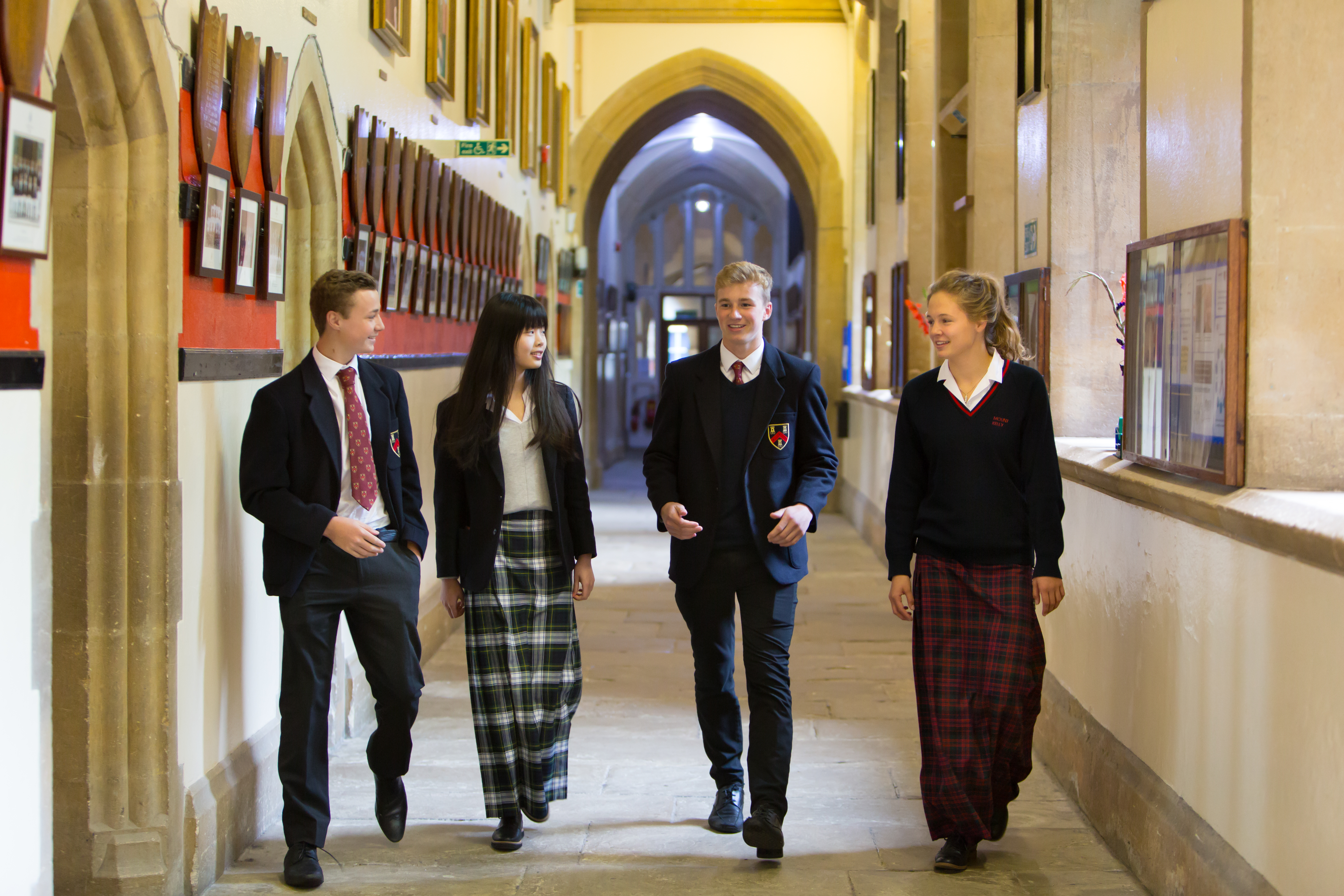 Mount Kelly, set on the edge of Dartmoor National Park, combines academic excellence, an outstanding range of opportunities beyond the classroom and exceptional pastoral care. We are a fully co-educational School for children aged between 3 and 18 and offer day, flexi, weekly and full boarding. We have high expectations and this encourages our pupils to believe in themselves, to be inquisitive, to be resilient and to show ambition both in and out of the classroom. Our pupils feel happy and valued, which in turn gives them the confidence, social awareness and enthusiasm for life-long learning needed to succeed in a fast changing world.
Respect for tradition and an openness to innovation are valued and we encourage our pupils to work with, and learn from each other, whilst also showing moral courage to stand up for what they believe. We are confident that we can challenge and develop all those who come to us at any age, stretching the most able whilst supporting those who occasionally need a helping hand.
Mount Kelly offers a high standard of academic schooling demonstrated by excellent results in 2018.
GCSE – 10% of all grades awarded were a 9, 25% of all grades awarded were 9-8, 43% were 9-7.
A Level – 37% of all grades were A/A*, 83% were A*/C.
Swimming The school has an internationally recognised coaching facility for swimming. We have recently built a new 50 metre swimming pool. Our swimmers board and are taught alongside their contemporaries. This creates a culture in which the level of commitment and dedication required to excel are not considered out of the ordinary but are qualities to which everyone can aspire. The swimming programme has had alumni at the last six Olympic and Paralympic games.