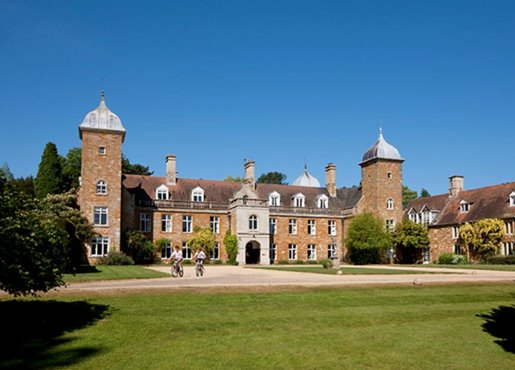 Maidwell Hall is a boarding and day school for boys and girls age 7-13 years. The school specialises in full-boarding preparing pupils for major public school: Eton, Harrow, Rugby, Stowe, Oundle, Uppingham and Winchester and many more. Maidwell Hall has a strong academic reputation and there have been no failures at 13+ Common Entrance for 17 years. Maidwell Hall has a cosy and homely atmosphere with all boarders under one roof.
Being a small school allows them to have a highly personal approach, offering a wide range of extra-curricular activities in the evenings and at the weekends as well as an abundance of trips. The grounds are extensive including a lake and woodland, 9 tennis courts, a swimming pool and an astroturf pitch. Maidwell Hall has an enviable sporting reputation and games are played every afternoon. The major sports are rugby, football, hockey and cricket for the boys and hockey, netball and rounders for the girls. They also have teams for tennis, squash, cross country, athletics, swimming and shooting. They run international sports tours for boys and girls senior teams.
Maidwell Hall has a major play once a year and most pupils play a musical instrument or sing in the choir and they hold two big whole school concerts per year. The school is adorned with artwork and design projects produced by the pupils and reflects the high standards of art.
Boarding at Maidwell Hall
Children may full board from Year 4 (Form V), the majority of children in the school are full boarders. The happy family atmosphere that pervades at the School is an important part of why boarding with them is so successful. The newly refurbished accommodation, which is partly housed in the original bedrooms of the main hall, feels homely and comfortable.