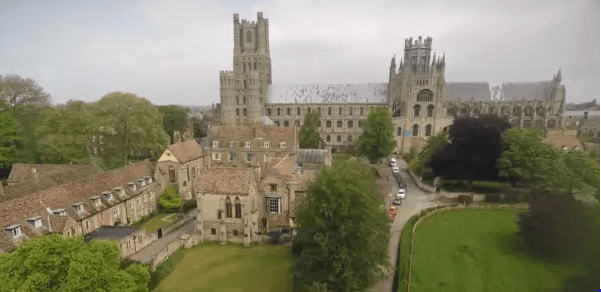 Nestled in the heart of the beautiful cathedral city of Ely in Cambridgeshire, King's Ely is an inspiringly innovative and visionary independent school, built on a history stretching back over 1,000 years.
We serve the academic and pastoral needs of around 1,000 boys and girls aged 1 to 18, with boarders from 7 years old. Our students achieve excellent GCSE and A Level results, with 98% gaining places in their first choice university. But King's Ely is about much more than league tables. We are about children and young people; we are about the future.
The adventure of a King's Ely education encourages pupils of all ages, from toddlers in King's Ely Acremont and Nursery to the young men and women in our Sixth Form, to take risks in their learning. We empower them to challenge themselves and push beyond the boundaries of their own expectations to achieve more than they ever believed possible.
We believe in holistic education. Music, sport, art and textiles, performing arts and outdoor education are each embedded in the culture of King's Ely. Whether a student shines on a stage, on a pitch, in a classroom or on a mountainside, our school promises an abundance of opportunity for personal development.
We provide our pupils, whatever their age or passion, with transferable skills that will enable them to meet head-on the challenges of the 21st century. Our aims are lofty, and so should they be, because our aspirations for our students are that they will each make a noise in this world and make a difference in their homes, their communities, their workplaces and beyond.
Our passionate, committed teachers encourage pupils to think independently and creatively.
In a rapidly changing world, we want our young people to be the architects of that change and quick to respond to change shaped by others. Along the way they learn and live the values of Energy, Courage and Integrity.