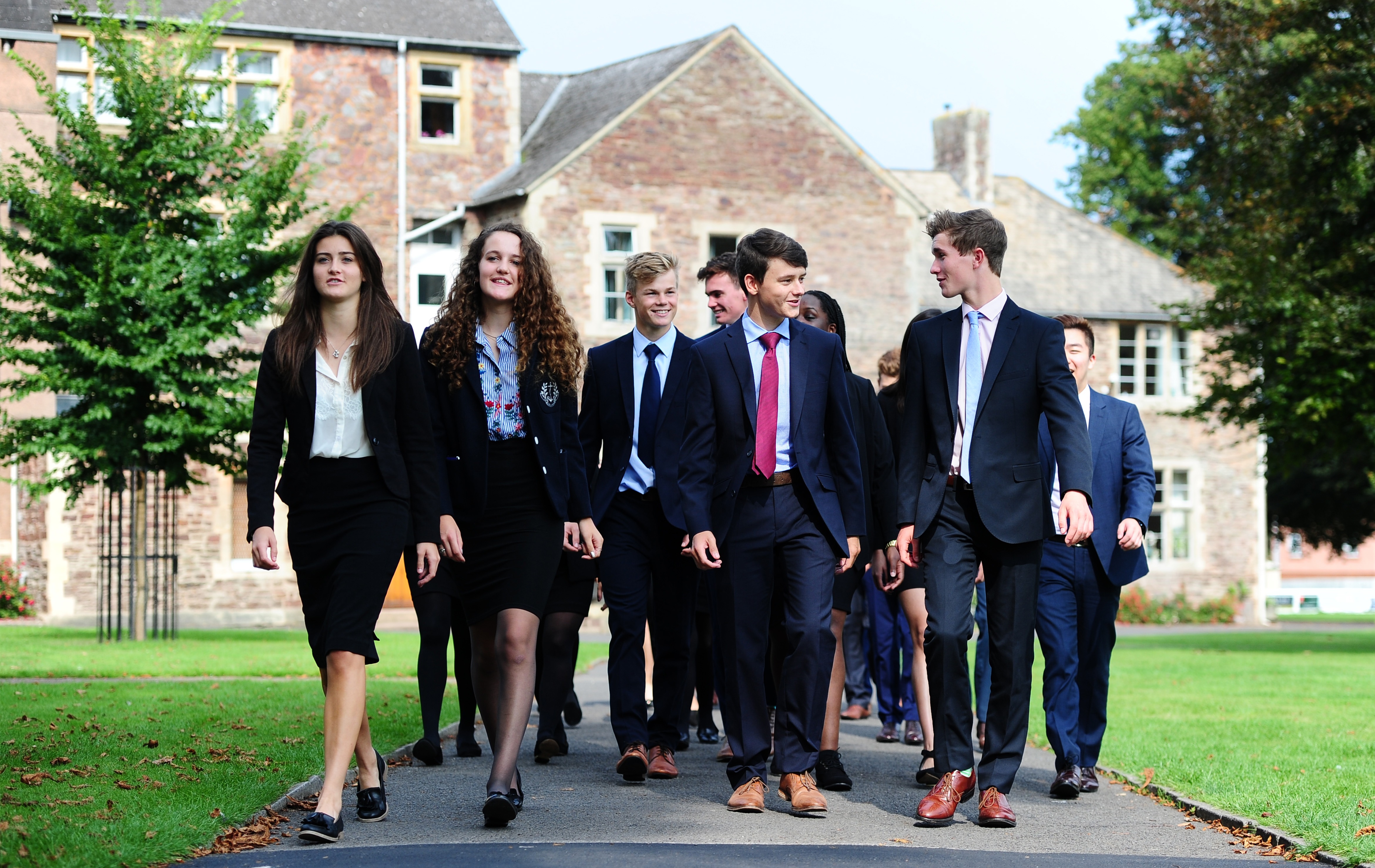 Founded in 1880, King's College Taunton is an independent, co-educational secondary boarding and day school located in Taunton, Somerset. A proud member of the Woodard Corporation, this impressive school provides an education that engenders a real sense of wonder and excitement. King's pupils leave as smart, confident individuals, with the highest standards of behaviour, punctuality and courtesy.
King's College Taunton provides inspirational teaching and inspires in pupils a desire for excellence and a love of learning that extends the curriculum. Courses are offered in a range of robust academic subjects, allowing pupils to excel in areas they love and have a talent for.
Typically, 50% of pupils achieve A*/A at GCSE, with 60% of A level candidates achieving A*/B. The school's pastoral framework enables pupils to feel safe, happy and loved, with the school's seven boarding houses integrating day and boarding pupils from across all five of the year groups. All pupils are encouraged to contribute fully to the life of the school community, providing further opportunities to meet new and interesting people. King's College Taunton offers a varied array of co-curricular activities, from sport and drama to music and outdoor pursuits.
Inter-house competitions include debating, public speaking and general knowledge events, with many of the academic departments also running societies outside of the classroom. Sport is pivotal to the all-round development of pupils at King's College. The schools sporting ethos is built on the ideals of a healthy and balanced lifestyle, respect and discipline. Pupils are actively encouraged to take part in a range of challenges to help build confidence and sporting integrity.
Boarding at King's College Taunton
Much of what sets King's College Taunton apart from other schools in this area stems from the strong boarding ethos. The houses are centrally placed (two are in the main school building) and the boarders come from far and wide. Many are local. A few live closer to the school than some of their day pupil friends. Others come from the south-west of England, others from further afield in the UK and some from overseas. This makes for a varied and vibrant community within the houses. Wherever they come from they soon develop a strong sense of loyalty to their houses, which makes for exciting and hotly contested inter-house competition in sport and many other activities.
Boarders enjoy a high standard of house accommodation – homely common rooms and modern kitchens in which to practise burgeoning culinary skills. Their comfortable bedrooms are shared, usually with three others from within the same year group, while Sixth Formers are in rooms of one or two. All meals are taken communally in the dining hall, where the food is excellent and plentiful. Tea and snacks are provided between meals.
The school's beautiful grounds and many of its facilities, including the new library, are open to boarders in the evenings and over weekends. The school boasts a state-of-the-art medical centre, manned 24 hours a day by qualified medical staff.