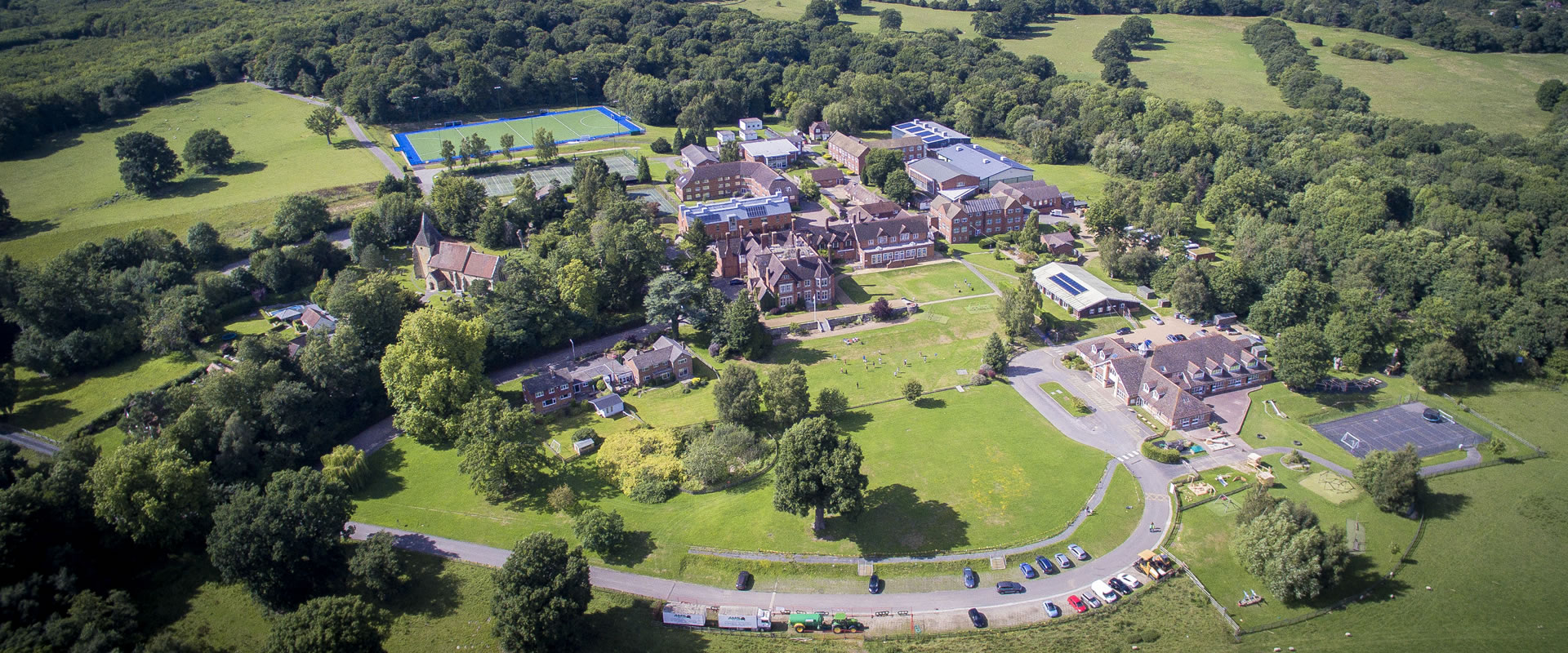 Kent College Pembury is a boarding and day school, where every girl is treated as an individual and valued for her own unique strengths, talents and ambitions. Girls are encouraged to work hard and balance their academic studies with a full extra-curricular programme so they achieve their personal best in all areas of school life.
Kent College Pembury strongly believes that ability is not fixed and that girls have the potential to grow and develop throughout their school life and beyond. It is the supportive and kind atmosphere of Kent College Pembury that gives the girls the courage and confidence to make mistakes and persevere; for no matter what your ability, your effort is what ignites ability and turns it into accomplishment. The School prides themselves on understanding each girl, working with her and her family and tailoring her learning to her individual needs: offering a truly bespoke education.
The beautiful grounds inspire girls and staff alike, providing an environment to stretch and develop both physically and personally. The Christian foundation focuses all they do to foster a spirit of kindness and community where they embrace those of all faiths and none.
An education at Kent College Pembury starts as you learn about the person your daughter is now and ends when she leaves us as the young woman she aspires to be. The girls fully embrace life at Kent College Pembury, with opportunities to travel and engage with the global community. The girls emerge with the confidence and skills to make a difference to the world around them.
Boarding at Kent College Pembury
Kent College Pembury is a vibrant and exciting place with a strong sense of community and superb pastoral care. Boarding is central to the school's life and Christian ethos and is one of its great strengths. They are very fortunate to have such a close-knit boarding community at the heart of the school. Girls are able to be full or weekly boarders. They also have a very popular flexi-boarding community for day pupils which the parents find to be an invaluable service and which embodies the 24/7 life of the school.
Girls thrive in the beautiful, rural grounds and outstanding care and nurturing. We believe that the family atmosphere present in the boarding houses has an extremely positive effect on all of the girls and staff here.
Boarders at Kent College learn to respect their own and other people's property, the importance of being kind and courteous and taking responsibility for one's own actions. The spiritual development of the boarders is also an important part of their ethos; in an increasingly individualistic world, these qualities stand boarders in good stead.
Above all, Kent College is a vibrant and welcoming community, where individuals are valued for who they are and the sound of laughter reverberates throughout the School with an adventure to be had every day.