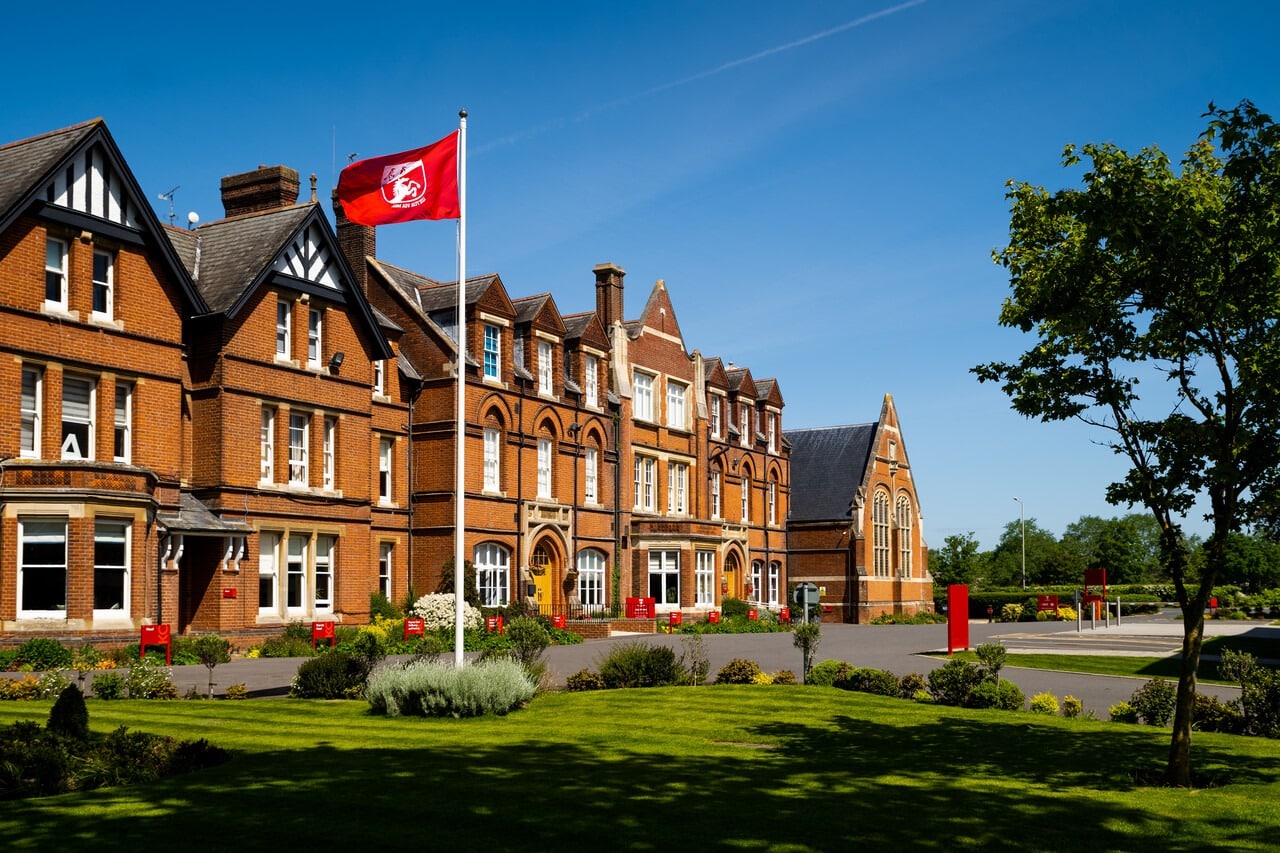 Kent College is an outstanding day and boarding school that celebrates both its 137 years of history and tradition, and its forward-looking, innovative approach to education. It has a reputation as a friendly school, and is most definitely a place where teachers really get to know the pupils, with the time and space to give individual attention, both academically and pastorally.
Part of the Methodist Schools group, Kent College is deeply rooted in the Methodist tradition that welcomes all pupils of every faith and none. 'Do all the good you can' is a guiding principle, and one that allows pupils to develop into confident young adults, aware of their responsibilities and their place in the world.
The school's location, on the outskirts of the historic city of Canterbury, provides a safe, healthy and beautiful environment for pupils to grow up. The Senior School sits in 80 acres of land with 26 acres of sports fields, grazing for the school farm and ancient woodland for walking and cross country running. Yet the centre of Canterbury, with its wide selection of shops and restaurants, and world-heritage site, within which sits Canterbury Cathedral, is just a short walk away.
The bespoke approach to the curriculum ensures pupils receive highly personalised teaching, which leads to excellent results. The school regularly ranks in the top 10 small cohort schools for the International Baccalaureate with an average score of 37 for the last 7 years and 75% of students achieve A* – B at A Level. At the most recent full inspection (in 2022), the Independent Schools Inspectorate judged the school to be 'excellent' in every aspect – the highest grade possible.
Boarding at Kent College Canterbury
Kent College has a long history of welcoming boarding pupils from abroad, as well as from British families resident in the UK or working overseas. Boarders make up around one-third of pupils in the Senior School, and there are over 40 countries represented in the boarding community. The five friendly and comfortable senior boarding houses truly become a 'home away from home'. The school also offers weekly and occasional boarding. The Junior School Boarding House takes children from the age of 7 upwards and is a cosy family environment. Boarders can participate in evening and weekend activities as well as joining up to 30 excursions over the school year on a Sunday from ice skating at the Natural History Museum in London to going to paintballing.