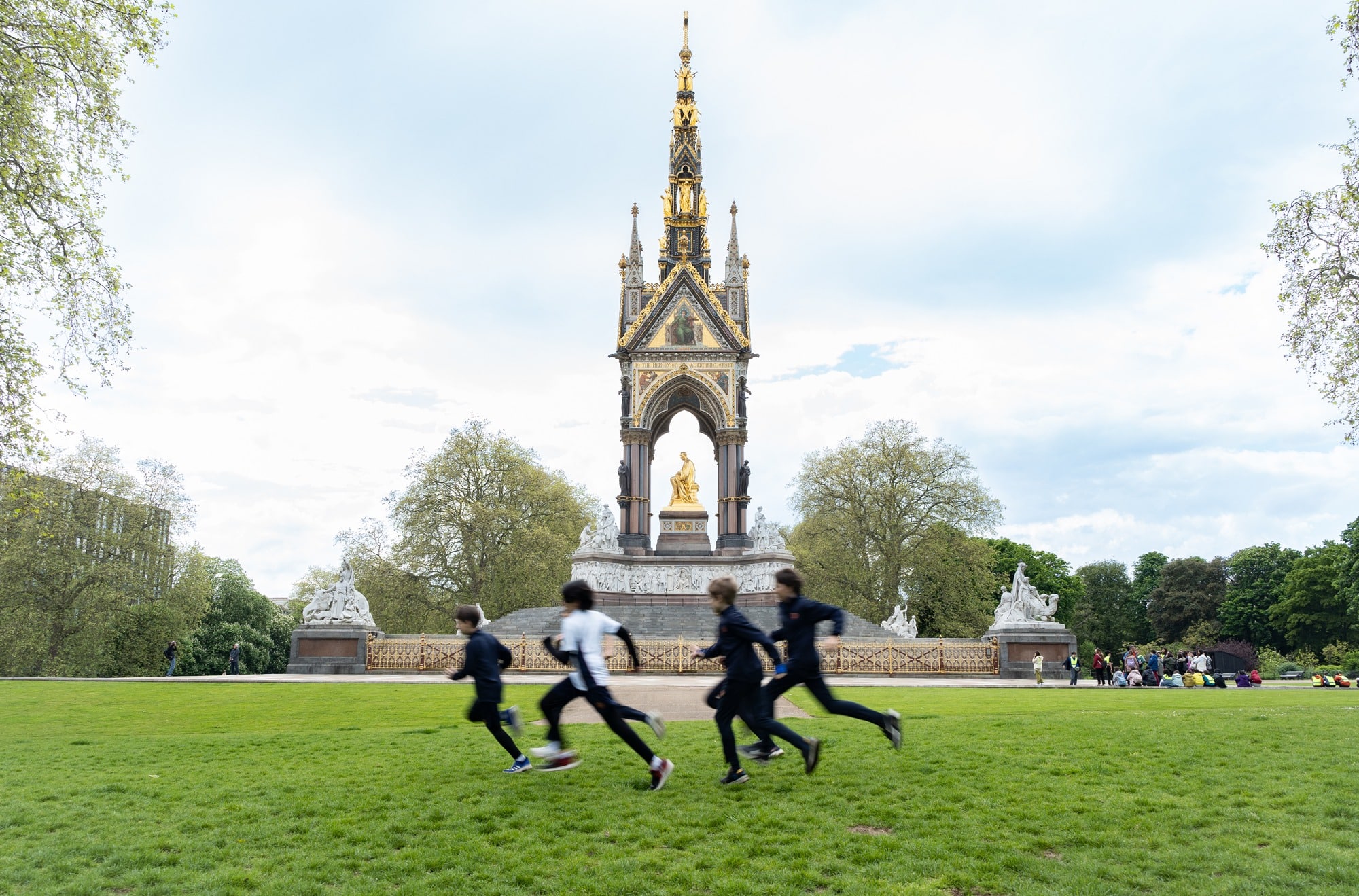 Kensington Park School is a coeducational day and boarding school located in central London. As an academic school its purpose is to challenge, inspire and stretch its students to reach their full potential. The class sizes are small, and all teachers are truly passionate about their subjects, meaning all students receive the highest level of teaching.
Alongside the more traditional subjects, the curriculum at Kensington Park School offers Mandarin from Year 7 and computer science as a fourth science. These exciting new subjects allow students to study content that sets them apart from most other schools in the country and prepares them for the ever-changing world.
While the school recognises the importance of studies and offers an academically stimulating environment, also important to the school is life outside of the classroom, and so a wide range of co-curricular activities are available to all students. Situated on either side of Kensington Park, the incredible location of the school allows students to explore the city of London and all it has to offer. A small school, KPS offers outstanding pastoral care, placing the individual student firmly at the heart of their own education.
Boarding at Kensington Park School
Boarding is available to all students from Year 9 and the accommodation is situated just a short distance away from the school sites. The standard of accommodation is exceptional, amongst the best in London. Living in central London is of course very exciting, but for young students away from home it can feel very daunting. That is why Kensington Park School offers the highest standard of pastoral care, so that students can feel safe, happy and secure, allowing them to flourish in all aspects of school life.
The boarding house is managed 24 hours a day, and a careful balance is struck between allowing students to enjoy the city of London and what it has to offer, but also keeping safe. Strict curfews and daily registrations are set in place to ensure the wellbeing of all students.
There are single, double and triple rooms of offer, all of which have en-suite bathrooms and kitchenettes in addition to the outstanding catering facilities. There is also a common room, a space where students can socialise and relax.