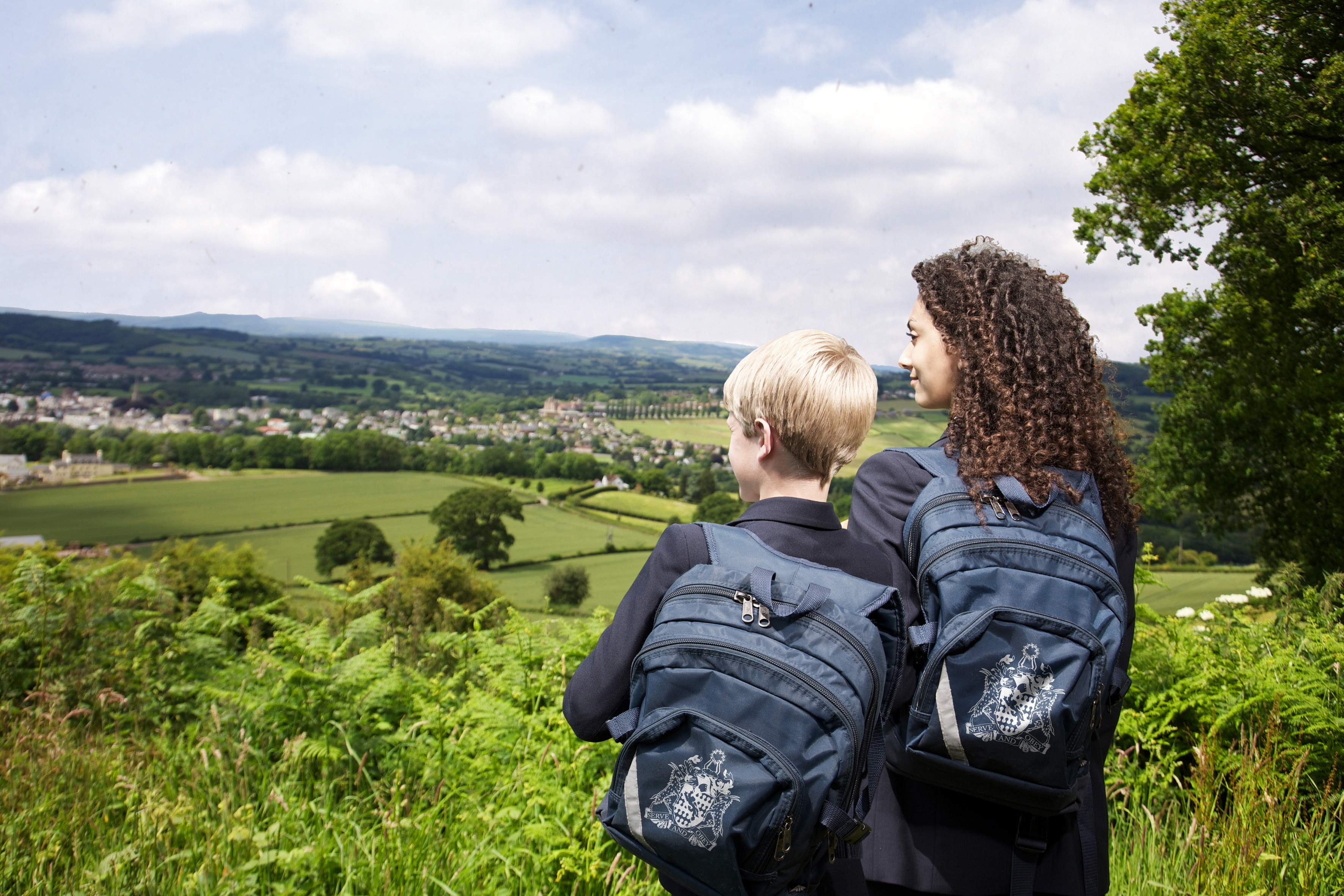 The Haberdashers' Monmouth Schools model educates girls and boys aged 3 to 18 through a unique combination of single-sex and co-education at the optimum stages of their academic and personal development. The pupils grow into well rounded, refreshingly grounded but also unbounded young men and women, excelling in their chosen paths and aspiring to make a positive difference to society.
Boarding and day pupils thrive at Haberdashers' Monmouth Schools, through their academic subjects, impressive sports, arts facilities and links with top universities. Haberdashers' Monmouth Schools recognise talent and nurture excellence, providing the best possible springboard for a pupil's future.
Boarding at Haberdashers' Monmouth Schools
Monmouth School for Girls
Every day in Boarding is special as there is so much to share and be involved with. The central value of boarding at Monmouth School for Girls revolves around the concept of community. The school is delighted to share the boarding houses with over 150 girls from 25 different countries. The School's aim is to ensure that each and every student feels welcome and supported and that all the girls have an opportunity to contribute to boarding life.
At Monmouth School for Girls there are three age-specific boarding houses, each supported by a team of dedicated staff.
Monmouth School for Boys
At Monmouth School for Boys, they are justly proud of their boarding, having been voted Archant's Best British Boarding School 2011 (in a vote by parents). Around 30% of our pupils are boarders, and one of the reasons for the success of their boarding is that they regard boarders as an important and integral part of the school community.
The aim is that every boarder should enjoy a full and rich experience of school life and to come out the other end happy, with lifelong friends, lovely memories and a strong sense of society.