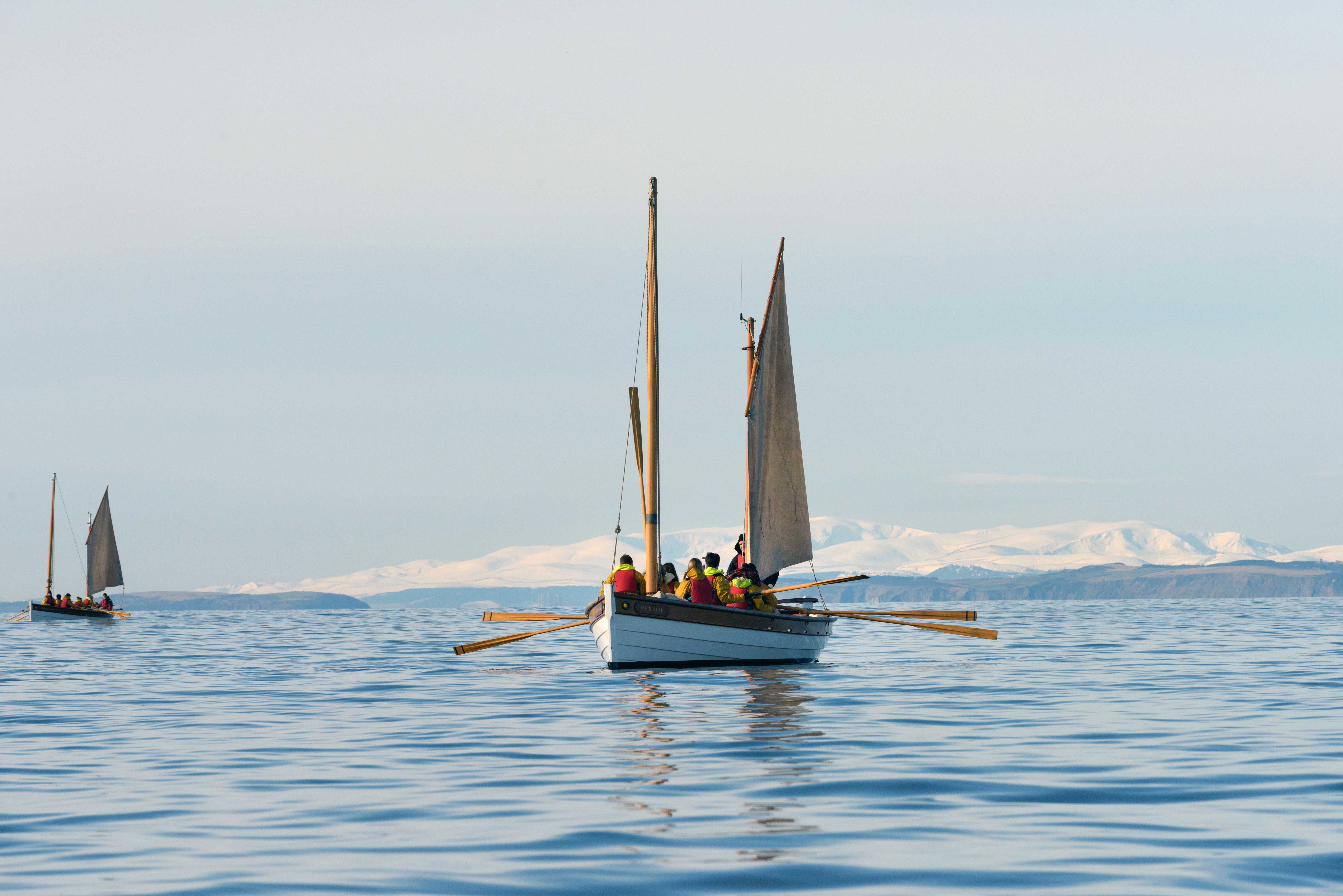 As well as preparing students for exams, Gordonstoun School prepares them for life. The school's uniquely broad curriculum encourages every individual to fulfil their potential academically, but it does more than that, it encourages students to fulfil their potential as human beings. Gordonstoun follows the English GCSE and A-Level curriculum and students go on to Universities and Colleges all over the world to study a diverse range of subjects. The school's location on the coast in the North of Scotland provides the background for Gordonstoun's world-beating outdoor education programme.
Through expeditions and sail training voyages, Gordonstoun School's students gain experience in leadership and team building. Their outlook is broadened, their ability to consider the needs of others developed, and they gain resilience – life skills which complement the school's commitment to academic excellence. Active engagement in service to the local community also comprises a core part of Gordonstoun's curriculum.
All year groups participate in service, but from Year 11 each student commits to one of the school's nine services. Gordonstoun students inhabit a community which is both balanced and internationally dynamic. With students aged from 6-18, the school is fully co-educational and students live and learn alongside fellow students from across the social, cultural and geographical board.
Boarding at Gordonstoun School
Being a full boarding school allows the school to focus on providing students with a stimulating, challenging and exciting range of lessons and activities seven days a week.
Although primarily a boarding school, around 15% of the senior school students are day pupils. They are encouraged and expected to take part in the broad range of curricular activities that are provided for all students.
Each student – whether day or boarding – joins one of the School's eight boarding houses. There are seven 'through-houses' (Years 9-13), four for boys, three for girls plus a small sixth form boys' house (Years 12-13). Although each house is distinctive, all have exceptional pastoral teams who devote boundless time, energy and expertise to developing, encouraging, advising and supporting the students in their care.
Each student's personal development and wellbeing is at the heart of everything they do at Gordonstoun School. The Housemistress or Housemaster has overall responsibility for the happiness and safety of the students in their care and they live within the boarding house with their families (and even their pets). Assistant Housemasters and Assistant Housemistresses and Matrons help to provide the highest level of support and care. Whether the worry is a sore throat or anxiety about exams, help is always close at hand.