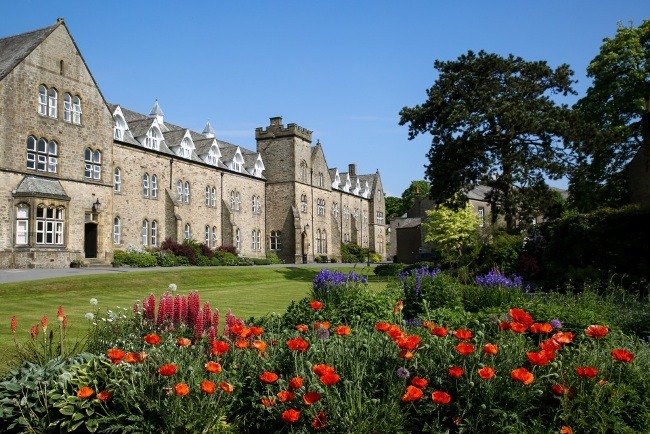 At Giggleswick School, the academic standards are high across a broad curriculum and they embrace a breadth of ability, supporting each child to achieve their personal best.
At Giggleswick School, success is not just about grades and academic skills. They put an equal emphasis on personal development, helping young people to build confidence, resilience and independence, and to take responsibility and initiative. The Giggleswick Learner Profile defines the character that they encourage in the pupils to give them the very best opportunities after school.
Most importantly, they believe that education takes time. Children should be able to savour everything education provides, from the physics lab to the art room and sports fields. Yes, education must keep adapting to meet the needs of an increasing fast-paced modern world, but at Giggleswick School, we pride ourselves on giving children the time they need to think, explore, grow and achieve.
All of this happens across 200 acres of stunning Yorkshire countryside, where you'll find 500 years of heritage, exceptional modern facilities and a happy, welcoming community. It's the perfect environment to bring out the best in every child.
The School welcome international pupils from across the world to Giggleswick, including expatriate and Forces families. They are proud of the diversity of the students and the inclusive culture, maintaining a good balance of British and international students in each class and boarding house. The school currently have around 65 international students in school from over 14 different countries, giving all pupils the opportunity to broaden their horizons and learn about other cultures and languages. Approximately 19% of their senior school pupils are from overseas, never exceeding 20% to maintain the best balance of British and international students.
Boarding at Giggleswick School
Full boarding
For some families, especially those who live abroad, or whose jobs require frequent moves, boarding is an excellent way of ensuring that children have a secure and uninterrupted education. With an experienced team of House staff, Giggleswick School creates a home away from home for full boarders joining us from across the UK or overseas.
3-night flexi boarding
Giggleswick understands that many parents have busy work schedules and find it difficult to be home every evening. The option to stay at school for 3 nights a week is an increasingly popular one for locally-based families who really appreciate the flexibility this option provides. It also gives pupils extra time at school to take part in additional rehearsals, sports fixtures and social occasions with friends. It's a great way to ease gently into full boarding as well.
5-night flexi boarding
Five-night flexi boarding is an extension of the three-night flexi boarding offering and allows children to stay at school for five nights a week, enjoying all the benefits of full boarding provision but allowing them to go home on two nights a week.