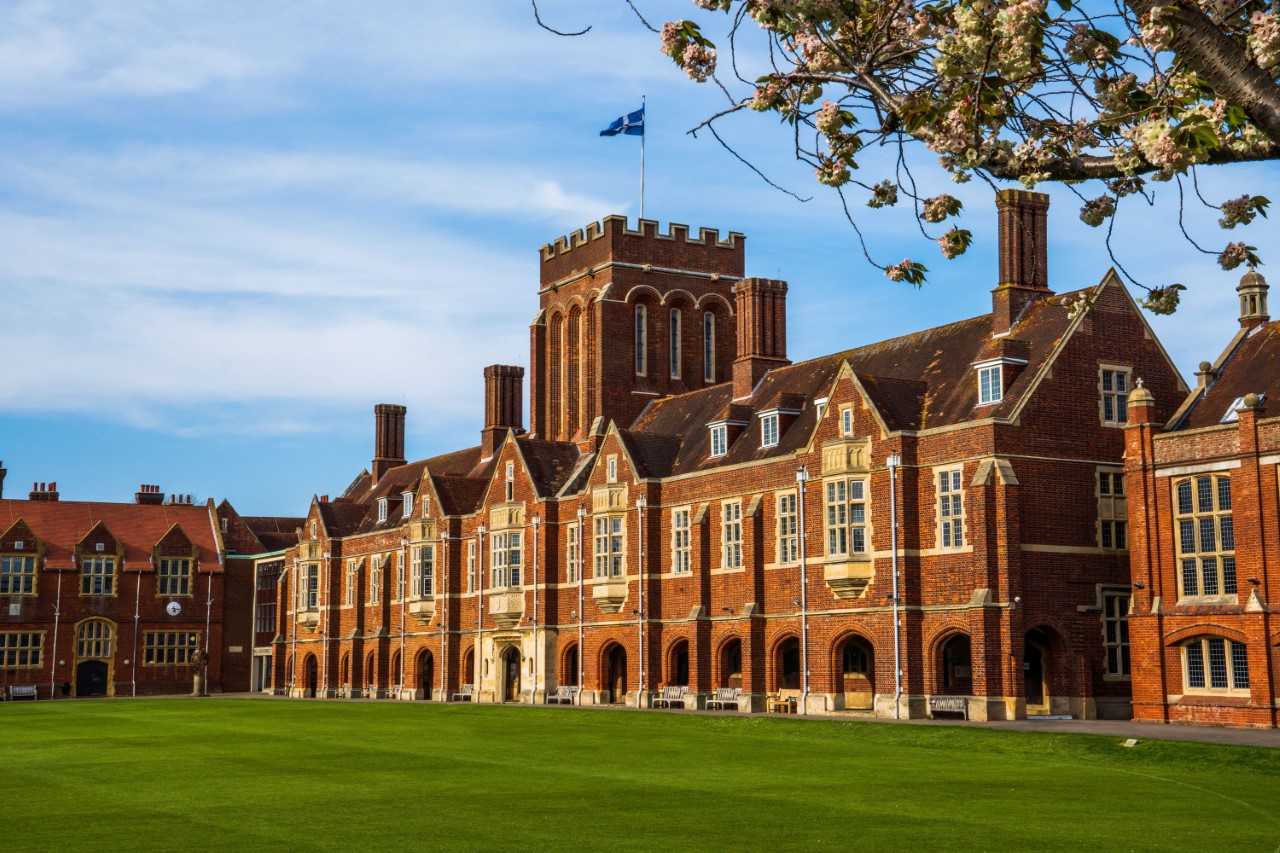 Eastbourne College promotes quality in every facet of education. We celebrate academic aspiration in healthy balance with all else, and every child's interests are nurtured equally. Our pupils are good people, developing to adulthood based on values.
Encouraging and teaching 'bold learners' is our academic cornerstone. Their future-fit intellectual development needs to come from empowering them as independent and free-thinking, as well as being teachable, receptive, and open minded. Hence 'bold', enthusiastic, and ambitious are parts of this guiding value.
Education at Eastbourne College
Academic excellence is delivered through stretching departmental targets which embed bold and innovative teaching and learning practices. But also, with renewed focus for 2023-2028, differentiation for us means more than just doing the best for those with specific learning needs. It focuses on what our teachers have always been known for, individual attention to get the best out of every pupil, embedding our Covid-keepers and innovative mindset in providing modern, technology rich, blended learning to support every child.
At the heart of our offer is the confident assertion that we are authentically all-round, and this informs how we design and improve the curriculum and how we ensure that all our children – not just a few that 'fit' – are well prepared for an uncertain future with a variety of skills.
Our values and our care, nurture young people on a journey from when the family first meets us, through to later life through the Eastbournian Society. Our pupils learn to 'find their own superb' and most of all be good people empowered by their education with us to achieve remarkable things, so we confidently say 'extraordinary starts with Eastbourne'.
Boarding at Eastbourne College
Eastbourne College welcomes applications from pupils all over the world and all educational backgrounds.We ensure an international spread by exercising care over the number of pupils accepted from any one country. Overall, we tend to limit the number of our international pupils to 20 per cent of the total intake. Applications from pupils for whom English is an additional language are welcomed provided they have the aptitude and ability to cope with being taught in English.