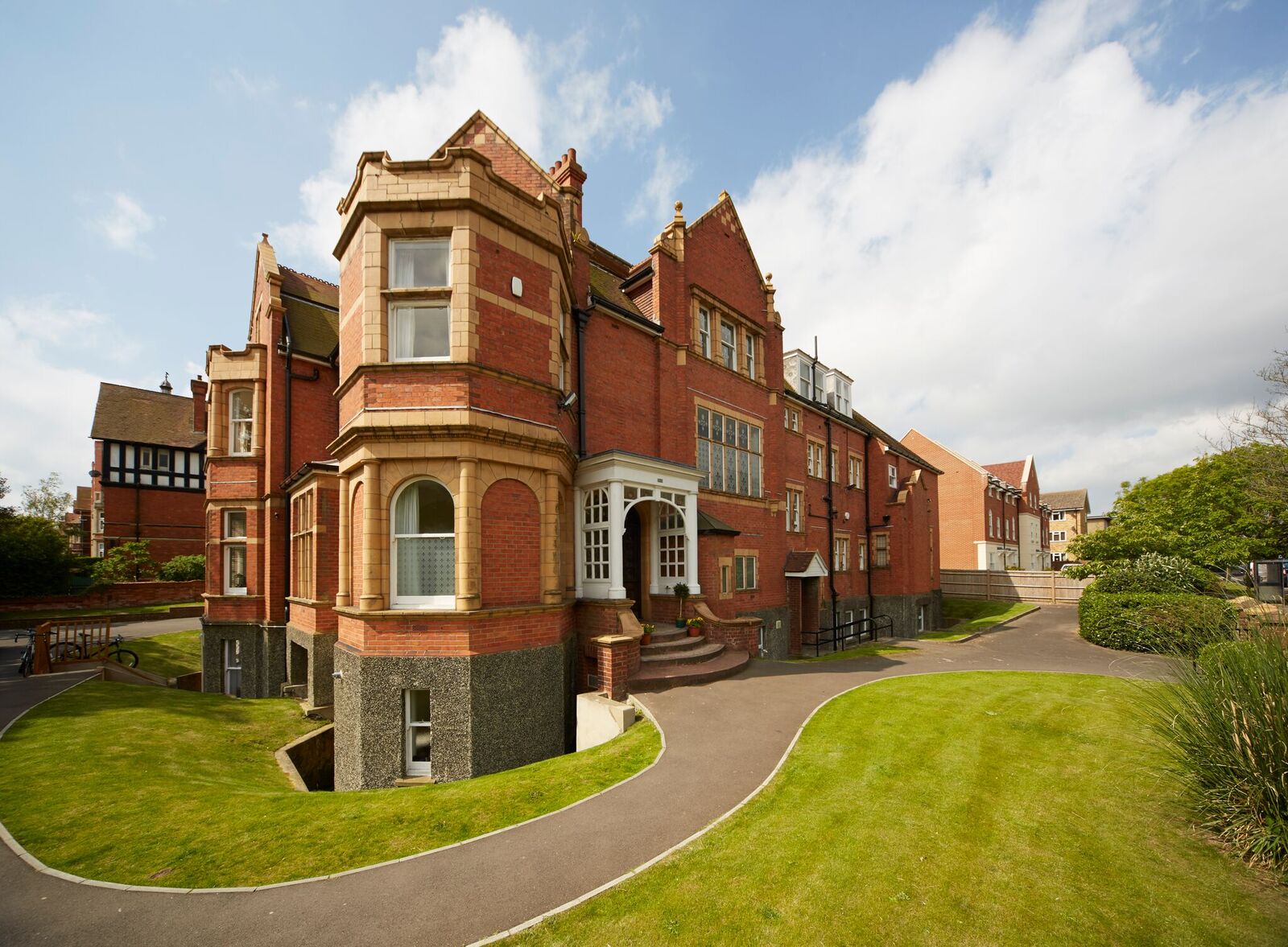 Earlscliffe is an independent sixth-form school, situated on the east-Kent coastline. Earlscliffe offers an intimate, highly-personalised environment, with a maximum class size of 10 during the academic year. All accommodation is of the highest standard and 'on-site' with recently refurbished en-suite bathrooms. All meals are catered for by the school's personal chefs, enabling all dietary requirements to be accommodated.
Education at Earlscliffe
Earlscliffe was ranked at number 38 out of 4303 schools teaching A-level in The Telegraph's 'Top 100 secondary schools by A-level results' published on 29/01/15. In relation to this, Earlscliffe offers a personalised approach with weekly TRaC testing (results of which are sent home every week). Earlscliffe really does believe to offer the best in British education. Earlscliffe offers various courses throughout the academic year, including A levels, University Foundation and University Preparation and GCSE/IGCSE/International Transition Year.
Earlscliffe also offers 3 different programmes in the summer; all with 22 hours of lessons per week followed by activities and excursions in the afternoons, evenings and weekends, catering for different student needs. English Enrichment: for ages 13-17 years. Themes include; topical news and UNESCO debates, advanced reading comprehension, extended writing, critical thinking, project time; making films and radio shows, trips & activities. Mini-MBA: for ages 15-17 years, with a B2 + level. This inspirational and ambitious programme is for students wanting the perfect introduction to the exciting and productive world of business management and administration.
The course outline involves Introduction to Management, Accounting, Entrepreneurship, Organisations and Marketing. Uni-Prep: for ages 16-17 years+, with a B2 + level. This programme is typically for students looking at going to university in the next 1-2 years either in the UK, USA or their own countries. This course includes IELTS lessons & exam preparation, critical thinking, extended essay writing, Oxbridge entry procedure, personal statement guidance for UCAS or general & UNESCO debates, research skills, note-taking skills, choosing universities, public speaking skills, student finance and visiting Oxford and London universities. Earlscliffe also offers an Easter programme where students complete 16 hours of English lessons a week, typically in the mornings, followed by a comprehensive activity enrichment programme with 3 excursions a week.
Boarding at Earlscliffe
Earscliffe provides five boarding houses, two for girls and three for boys, all within easy walking distance of the main college. Most rooms are spacious twins with private WC and bathroom; each student has his or her own wardrobe and desk space, and all rooms are Wi-fi connected. The high standard of accommodation is attractive to today's student, and all the more so given Earlscliffe's beautiful Victorian façades. The classrooms and laboratory were also renovated and newly-equipped so that they provide a fresh, bright, yet intimate environment in which the students and staff go about their daily business.