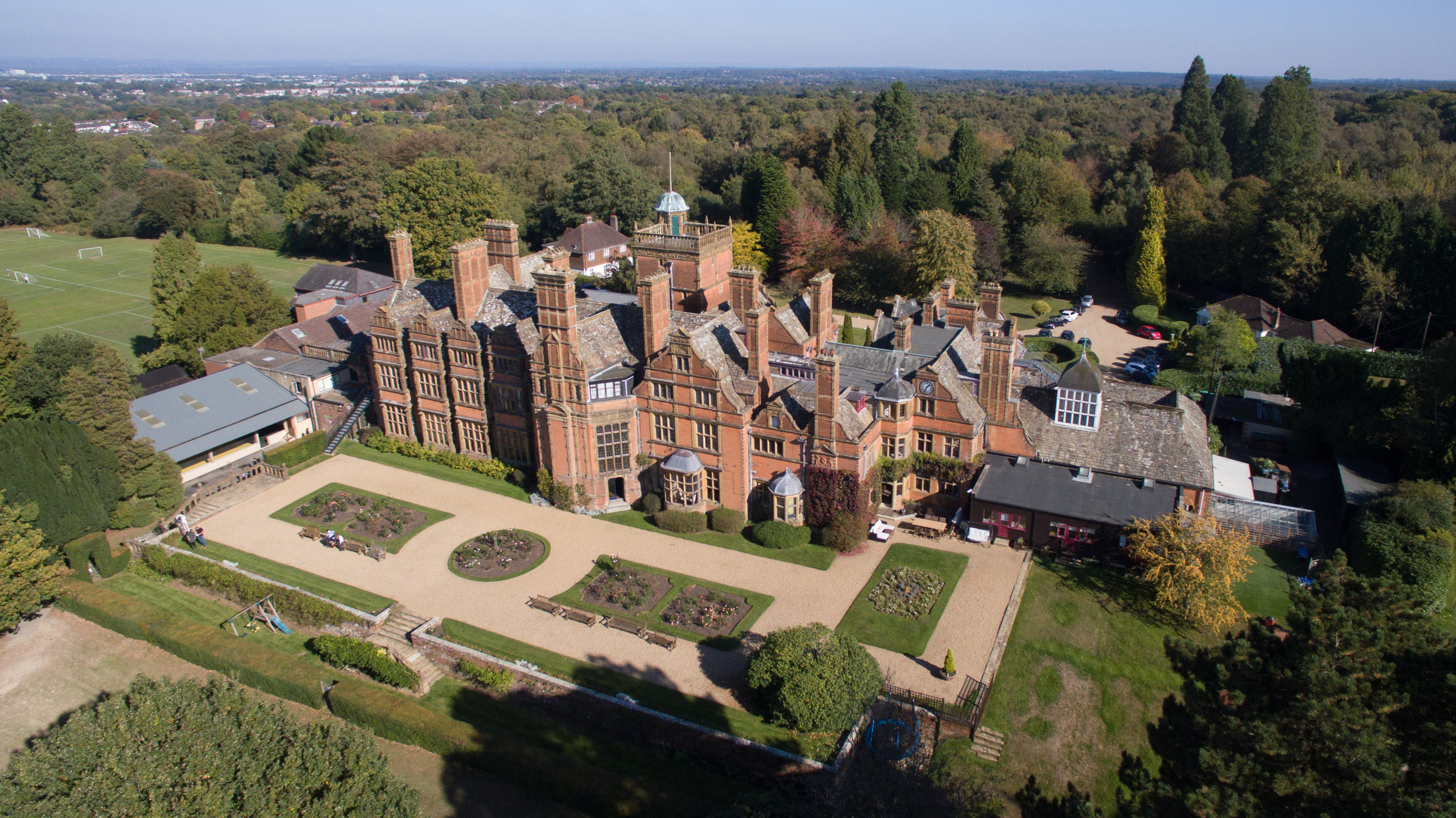 Cottesmore School is an award-winning academic boarding prep school for boys and girls in West Sussex, less than an hour from London. With a popular train escort service to London Victoria Station.
Cottesmore School has been preparing children for major public schools since 1894 and continues to provide excellent preparation for senior boarding schools who share Cottesmore's belief in nurturing a rounded, dynamic individual. Cottesmore excels at 'modern' boarding. Its huge range of sports (33 at last count), hobbies and activities supplement a diverse academic curriculum. The drama, music and arts programmes are equally purposeful and vibrant.
"Quisque pro-Ingenio" is Cottesmore's unofficial motto: "Everyone has a talent". Cottesmore will find and nurture each child's talent and help the individual grow strong in the light of his or her own success. Cottesmore is a school where children are taught to have faith in their own ability in a caring, confidence-inspiring environment. Cottesmore pupils are typically bright-eyed, confident without being arrogant, and academically driven. They are happy, confident children. You will receive a warm welcome when you walk through the front door of Cottesmore School and hopefully, you will see for yourself the purposefulness and energy for which Cottesmore pupils are renowned.
Cottesmore recently won the Tes 'Boarding School of the Year' 2019 and was also a Tes finalist for 'Independent School of the Year' 2019.
Children whose parents live overseas are welcomed at Cottesmore. Around 30% of the children have parents who live and work abroad, some of whom are expatriates and some of whom are foreign nationals.
Cottesmore School is accustomed to seeing children to and from airports. Arrangements can be made for flights to be met at Gatwick and Heathrow at the beginning of term and for children to be seen off safely at the end of the term. For the children's welfare, overseas parents must appoint a guardian, preferably living in London or the Home Counties.
Boarding at Cottesmore School
'Weekends in' at Cottesmore are what boarding school life is all about. They are tremendous fun, and much valued by the children. They are important times when children learn how to play and develop lasting friendships.
On Saturday, morning school is followed by a full programme of games and matches. Most children get the chance to play in a match of some kind during the school year, and the 3rd XV carries as much importance as the 1st. After games, children have a range of more than 20 hobbies and activities to choose from, each run by a member of staff and by the children themselves.
On Saturday evenings television is available but is not of much interest to most children, who have so much else that they would rather be doing.
Sundays are a time for relaxation at the end of the busy week. After letter writing, children are free to choose from a vast programme of activities. The younger ones' day is carefully structured, with games and fun organised by various members of staff. The older children appreciate the opportunity to plan their own time and under the discreet but watchful eye of a member of staff might choose activities as diverse as golf or swimming, practising their trumpet or climbing a tree. They could be in the art room, or working with computers, playing chess or tennis. They might be boating on the lake or planting some radishes in their garden. There may be a great game of 'manhunt' with twenty friends, or they could be sitting in the sunshine reading a book!