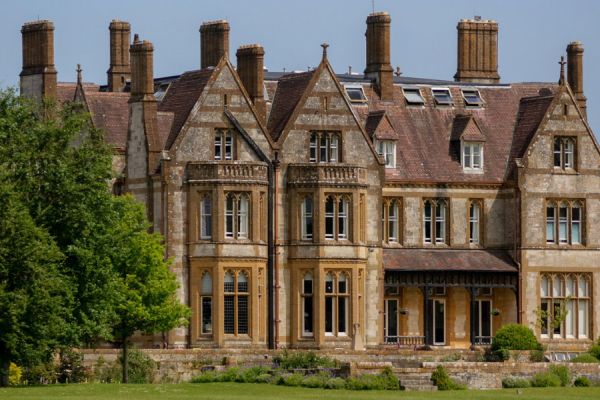 Clayesmore, a school in the idyllic setting of Dorset, offers both boarding and day education. This co-eductaional school aims to treat each pupil as an individual, developing each of their unique gifts, encouraging a fun and fully rounded education.
Days at Clayesmore school are busy and happy. A wide range of activity, both in and out of the classroom, gives the school a real buzz and provides a wealth of opportunity.  The belief is that the activities on offer help the students remain engaged and focused throughout their school days.
Academic results are impressive at all levels, and Clayesmore has a dedicated and highly regarded learning support department which offers individual attention, exam strategies and effective study skills. This means no student will be left behind, no matter their ability. In fact, The Good Schools Guide described Clayesmore as 'caring, happy and successful across all-ability levels'.
Clayesmore offers a safe, secure and happy environment in which students are challenged and stimulated both inside and outside of the classroom. In addition to this, welcoming boarding accommodation, exceptional pastoral care and delicious food make for a winning combination.
Boarding at Clayesmore School
Clayesmore insists that in order for students to thrive and reach their full potential, the atmosphere in the boarding houses must feel like a second home.
In the Senior School there are five Houses – two for girls and three for boys. All houses have their own warm, friendly atmosphere which allows students to socialise and work.
There are two planned Exeats each term when school finishes on Friday afternoon and the children spend a full weekend at home, while international and overseas borders have the opportunity to go on weekend trips with the school, past destinations have included London, Edinburgh and Paris.
Boarding at Clayesmore School includes a fully staffed, self-contained medical centre in the school grounds which is staffed 24 hours a day in term time by a team of nurses. A doctor visits Clayesmore every day and specialist appointments for follow up, if required, are also arranged via the Sister in charge. Students are also looked after emotionally as well as physically, with excellent pastoral care across all the houses.