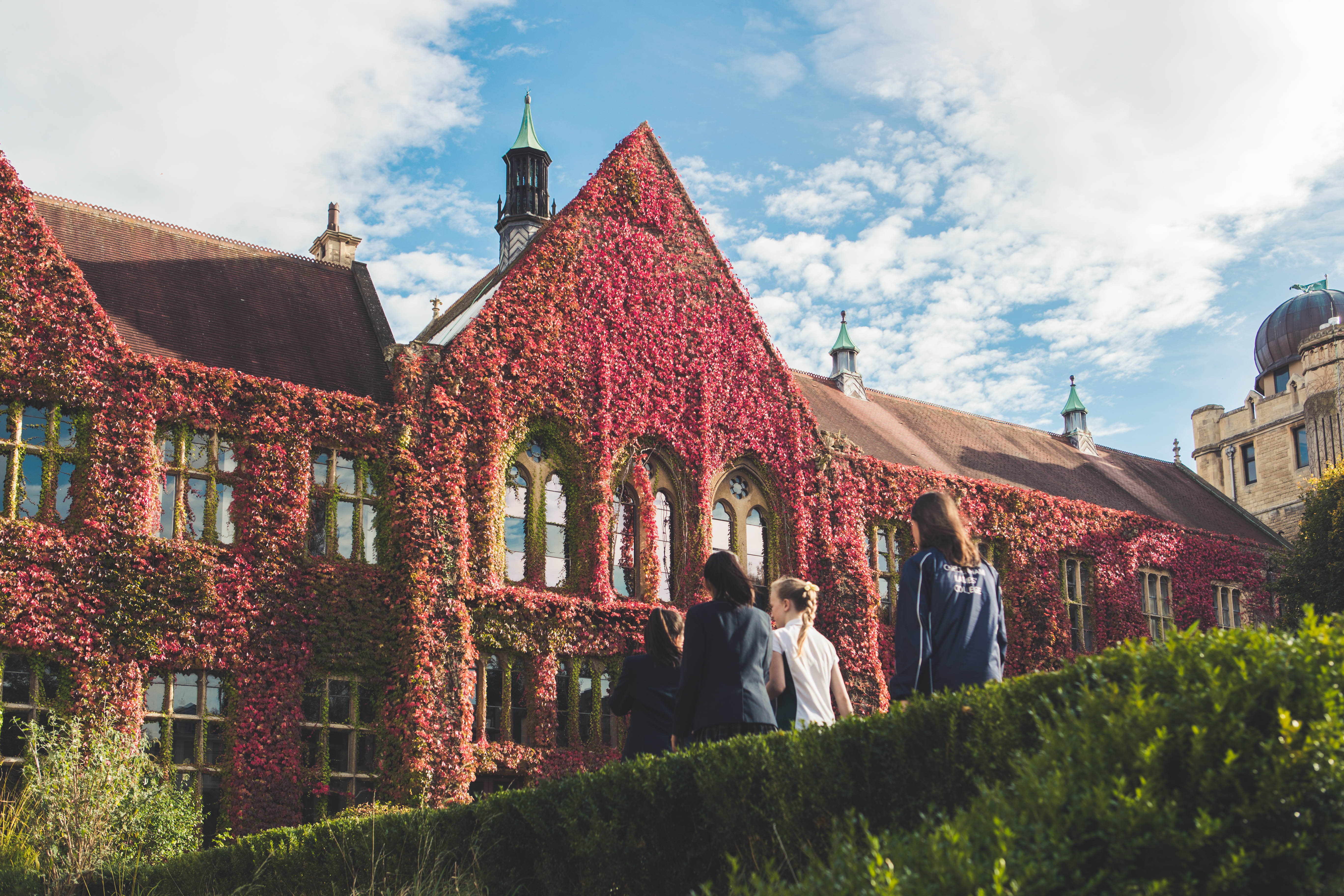 Cheltenham Ladies' College opened its doors in 1854, with the purpose of providing girls with a thorough academic education and, over 160 years later, they continue to be proud of a strong tradition of innovation, academic excellence and empowerment in the education of young women. Educating around 850 pupils from across the world, there is a large community of boarding and day girls, with expert teaching and pastoral care, and outstanding facilities.
The girls also take part in a wide range of co-curricular activities, from drama and music to sport and volunteering. Cheltenham Ladies' College is situated in Cheltenham, one of England's most beautiful Regency towns, with graceful architecture, beautiful gardens and fantastic culture, including the annual Cheltenham Festivals (Jazz, Science, Music and Literature) which enrich the girls' curriculum through strategic sponsorship. Cheltenham Ladies' College is committed to developing intellectually curious, self-motivated, enthusiastic young women with an enduring love of learning.
Cheltenham Ladies' College alumnae go on to study a wide range of subjects at top universities across the world and pursue fulfilling careers, often becoming leaders in their fields.
Boarding at Cheltenham Ladies' College
Many boarders will be leaving home for the first time and a number of them have families in other parts of the world. Cheltenham Ladies' College house system is structured to allow new boarders to settle in quickly, with older girls in a position to nurture younger pupils. This ensures that all girls have a home from home, where they feel included, appreciated and part of a close-knit community.
The house is a sanctuary where girls eat, sleep, play, relax and study. There is a strong sense of camaraderie and family, with girls developing a fierce house spirit which manifests itself noisily during inter-house competitions of all kinds.
Girls who board live in one of the 11 Boarding Houses: there are six junior houses for 11-16-year-olds and five senior houses for Sixth Form girls. Each of the Houses is run by a Housemistress, who may also have a small teaching commitment. She is supported by a Deputy Housemistress and a team of staff, some of whom live-in, as well as a dedicated Chef and kitchen and domestic staff. All Houses have dining rooms, common rooms, prep rooms, computer rooms, space for music practice and laundry facilities.