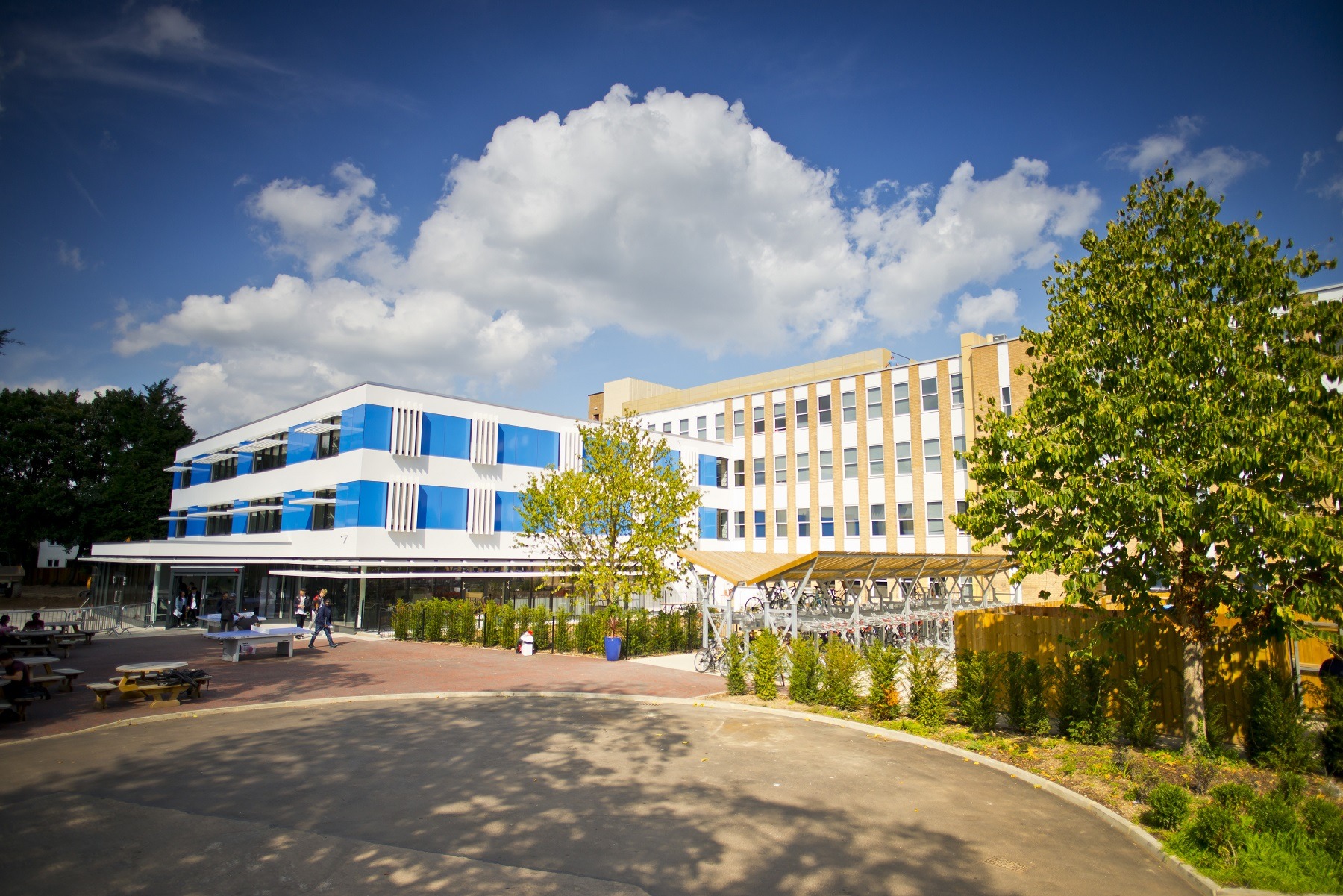 CATS College Cambridge is a purpose-built campus close to the city centre offering single en-suite accommodation for 14-18-year-olds wishing to prepare for university success.
Cambridge is a city renowned for learning and home of the prestigious University of Cambridge. Follow in the footsteps of Crick & Watson, who discovered the structure of DNA and Charles Darwin, who developed the theory of evolution. Today, the city continues to be at the forefront of innovation. It hosts global companies such as the pharmaceutical giant AstraZeneca and tech leaders Apple and Amazon.
Inspection results
Rated 'excellent' or 'good' in all areas by inspectors.
University visits
2+ visits per month from the University of Cambridge lecturers.
Career guidance
Benefit from career preparation in competitive areas such as medicine and law.
Best for International Students
Unlike traditional boarding schools in the UK, everyone in a CATS class is in the same situation – away from home, needing help to acclimatise, wanting to make new friends and committed to improving their English rapidly. Everything is aimed at helping you achieve this, from teachers who know how to adapt lessons to build confidence in English to house parents who provide care and concern during your stay.
Best for boarding
CATS College Cambridge campuses offer single and double bedrooms with ensuite bathrooms in purpose-built accommodation, because if you are comfortable and relaxed in your surroundings you will flourish academically, socially and emotionally. Throughout your time with CATS College Cambridge, you will be treated as a young adult. The houseparents are available 24 hours per day to provide the support and nurturing you need to thrive.
Best for University Preparation
Whatever your aspirations are, CATS College Cambridge offers a wide range of programmes and subjects that will help you progress. You will receive one-on-one guidance on applying to university. You will visit a range of campuses, attend workshops to help you perfect your personal statement and receive individual support such as interview practice. In addition, you will have access to a range of activities through our Key Professions Programme to help you get a head start in a competitive career.
Boarding at CATS College Cambridge
Elizabeth House
Elizabeth House is a brand new residence, purpose-built for CATS students and is attached to the main building – providing you with a centrally located, single-site campus. As the boarding house is connected to the main school building you do not even need to step outside in winter and are only minutes from the main building facilities, including the common room which can be used in the evenings.
All 236 rooms are single en-suite and offer shared social and common room spaces to make you feel at home. House Parents offer the highest standard of care, welfare and supervision for all students. One of the team of House Parents is awake 24 hours a day to provide help whenever needed, which is particularly helpful for younger students. There is also a dedicated wing for the youngest students where extra care is provided.
Varsity House
Varsity House is a fully supervised residence with 214 single en-suite rooms. Students are split into six different Halls of Residences – each Hall has its own communal kitchen and lounge/dining area where you can make snacks. The courtyard offers seating and an outdoor gym, and there is a common room onsite. The complex is managed by House Parents who supervise 24 hours a day, and it also has a Porter.
The residence is close to local cafés and convenience shops, as well as being only a 5-minute bicycle ride to the main teaching building.