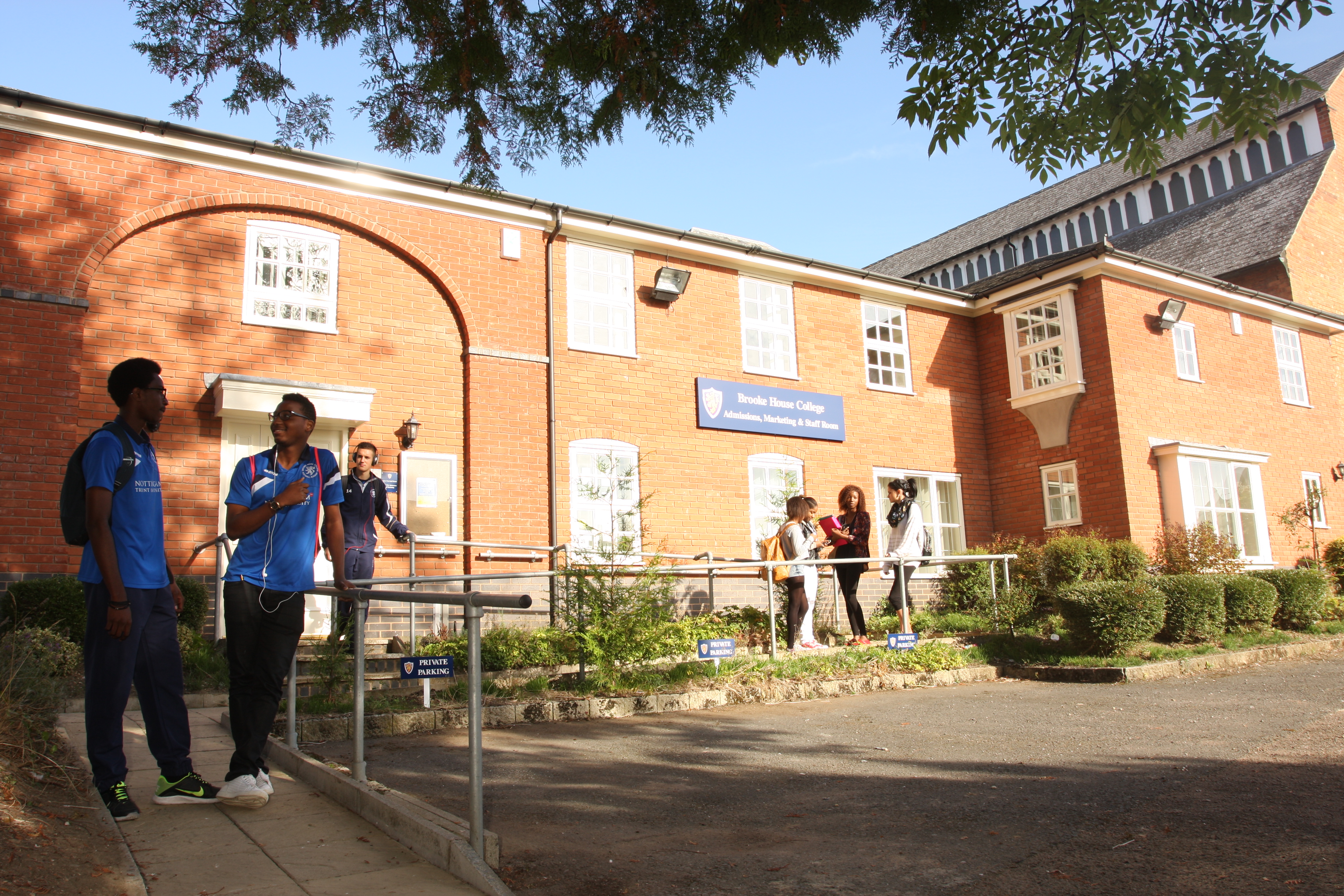 The Brooke House College community is lively, diverse and caring; it is a happy place with a strong family atmosphere, where friendship matters and where the courteous informality between staff and pupils is highly valued. Brooke House College pastoral framework is simple yet strong. Everyone matters, in what is for nearly all the pupils, their home from home.
At the heart of Brooke House College, the teaching and learning experience is paramount. By design, the class sizes are small, allowing excellent interaction between teachers and the boys and girls. In addition, Brooke House College has a strong passion for a wide variety of co-curricular activities, especially within the fields of sport and art. The football academy and motorsport academy are internationally known and respected.
Academically, Brooke House College offers a programme to suit all tastes. If you wish to follow the traditional path of Key Stage 3, GCSEs and A-Levels, you can do so. If it is an intensive course of English that you require, they offer that as well. In addition, the school has pioneered a highly respected University Foundation Programme, which also caters for students wishing to study medicine at university.
Whatever path you choose to follow at Brooke House you will leave full of fond memories, friendships that will last a lifetime and with the confidence to become a future leader in the 21st-century world you enter.
Boarding at Brooke House College
Students are allocated in single-gender, comfortable,well-equipped boarding houses. All the boarding houses possess a sitting room, with television and DVD player and a kitchenette where students can prepare their own snacks in the evenings and at weekends. All boarding houses are equipped with WiFi. While all accommodation blocks possess their own laundry facilities there is also a central laundry with industrial washing and drying machines. A common meeting point for students is the college's recently refurbished Paul Kitchener Building, which has pool and table tennis tables available. The building is also equipped with a tuck shop, SKY TV and WiFi.