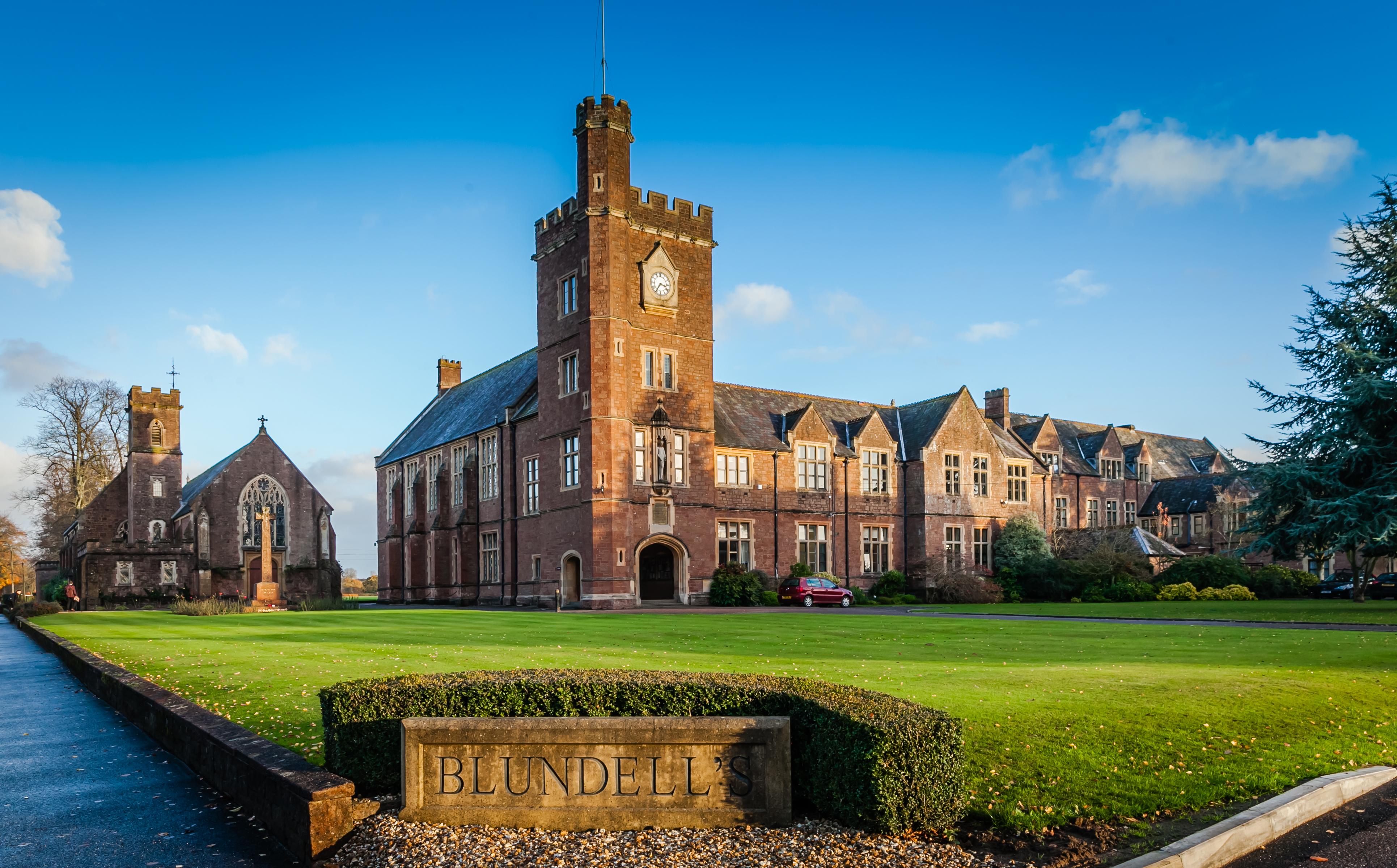 At Blundell's School, they work very hard to ensure strong academic success and good qualifications and they also believe in a sense of wholeness. Blundell's provide a rounded education in which pupils learn to be flexible, articulate and confident in their abilities. The tangible sense of friendship and the supportive relationship between staff and pupils is at the heart of everything that they hold dear at this vibrant and innovative school. The pastoral care, inside and outside the classroom, builds the character of the pupils.
Blundell's has a long tradition of drawing pupils from the West Country and further afield including a wide range of other countries and we value the diversity that this brings. The warmth and supportive nature of the school is immediately evident to visitors; the friendly and open nature of the pupils is one of the significant strengths of the school.
Blundell's School celebrates the many individual and team successes but the capacity to face the challenges of life with determination and a positive attitude is equally prized, irrespective of the outcome. Blundell's principles of academic ambition and service to the community foster the qualities of kindness, generosity and good manners and provide 'roots' for security and 'wings' to succeed in the challenging but dynamic world beyond school. Blundell's School pupils are able to face the future with confidence, intellectual curiosity and a sense of commitment, all of which are necessary to realise their own particular dreams. Above all, Blundell's aim is to provide their pupils with a love of learning and a love of life.
Boarding at Blundell's School
At Blundell's, the boarding ethos and the strength of the house system underpins all aspects of school life. Almost all staff are involved in the lives of the boarding houses in one way or another. 360 pupils are boarders, of whom 200 are either full or weekly.
A pupil will start their Blundell's career in School House, a specialist house for 11-13-year-olds, then progress to one of the five middle year houses where new boarders will join in Years 9 and 12. A final year will be spent in Westlake, a pre-university house for 18-year-olds. This structure allows the houses to focus on a particular age range, providing the support that is necessary at the different stages of a boy or girl's development.
The houses are under the watchful eyes of the houseparents – experienced senior teachers who have excellent knowledge and understanding of the children in their care. They are supported by a team of tutors as well as the school Chaplain, the excellent sanatorium staff and an independent school counsellor.