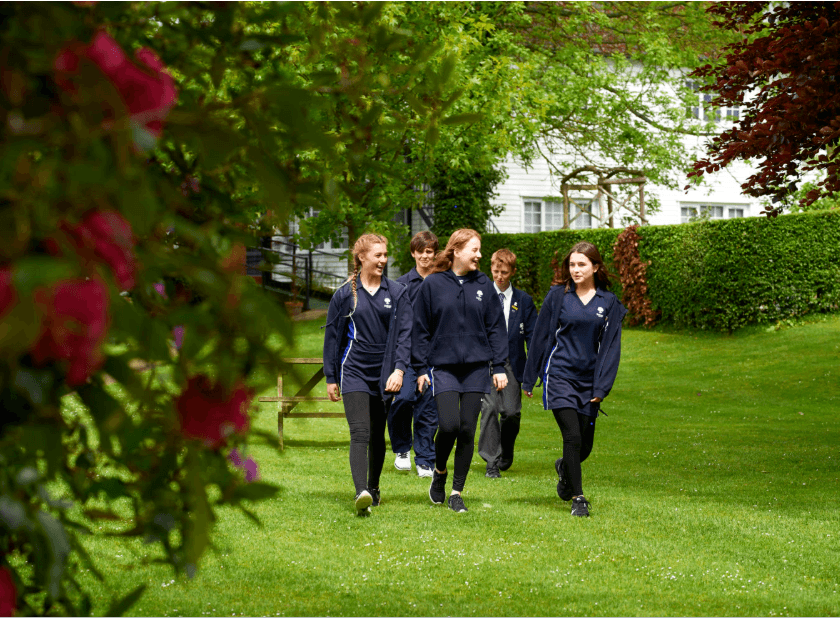 Founded by the Reverend Joseph Kendon in 1866, Bethany is a co-educational day and boarding school set on a rural campus in the heart of the stunning Kent countryside. Occupying some 60 acres of the Weald, we have a truly enviable site.
Bethany is a genuine extension of the home, providing a safe, secure and welcoming environment and our pupils and staff come to know each other well throughout their time together. Good principles, such as tolerance and respect for one another, and a true feeling of belonging and self-worth are of the utmost importance, and we seek to develop these within each and every pupil from the moment they arrive.
All pupils, both boarding and day, belong to one of six houses. Each house is run by a Housemaster or Housemistress, all of whom live in with their families, and each is supported by an assistant and the house tutors. Our resident Nursing Sister provides 24 hour medical cover through our Medical Centre. Our boarding pupils benefit from modern, state-of-the-art facilities and every care is taken to ensure that their time spent at Bethany is both comfortable and enjoyable.
We also have modern dining facilities where pupils eat together daily, providing a wide range of traditional and international cuisines to cater for all tastes. We offer full, weekly and flexi boarding, and our full boarders have a wide range of activities to choose from each weekend. From French markets to London shows, our boarders are entertained and engaged.