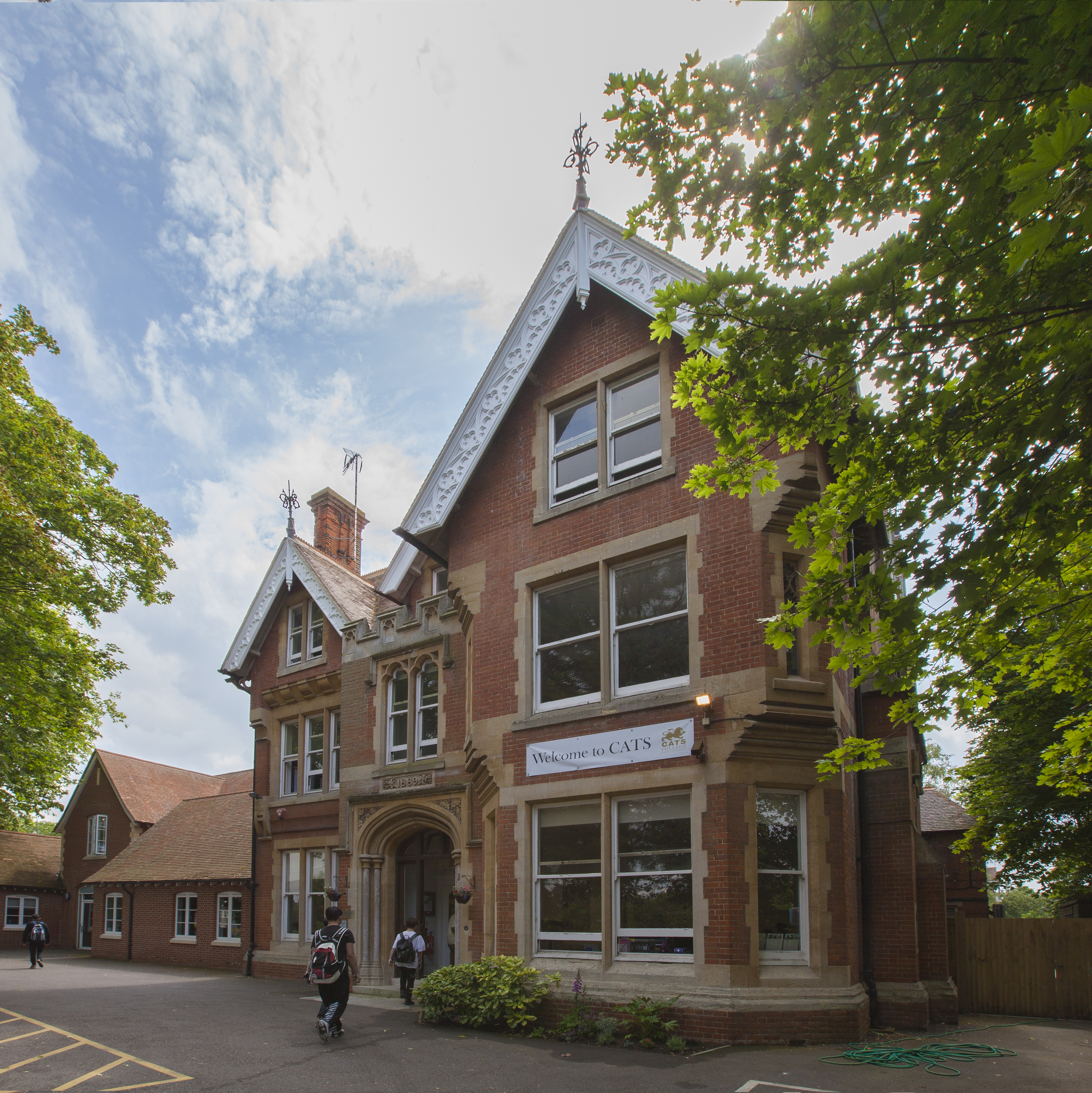 The award-winning CATS College Canterbury prepares students aged 14-18 for university success. At CATS College Canterbury you'll be living and learning in a quality assured environment which fosters personal development and academic success; they'll help you realise your individual potential and guide you along the path to your future career.
Consistently voted as the safest university city in the UK, Canterbury welcomes over 30,000 students from around the world to its three universities.  It's a vibrant city offering a range of entertainment and cultural opportunities such as theatres, shopping centres, museums. It's also only a 50-minute train journey to London.
Inspection results
Rated 'excellent' in all areas by inspectors.
The UK's safest city
Canterbury has often been voted the UK's safest university city.
50 minutes from London
The blend of city, coast and countryside means that there is plenty for you to enjoy and explore, with direct links to London.
Best for International Students
Unlike traditional boarding schools in the UK, everyone in a CATS College class is in the same situation – away from home, needing help to acclimatise, wanting to make new friends and committed to improving their English rapidly. Everything that they do is aimed at helping you achieve this, from teachers who know how to adapt lessons to build confidence in English to house parents who provide care and concern during your stay.
Best for Boarding
CATS College Canterbury campuses offer single and double bedrooms with ensuite bathrooms in purpose-built accommodation, because if you are comfortable and relaxed in your surroundings you will flourish academically, socially and emotionally. Throughout your time at CATS College Canterbury, you will be treated as a young adult.  The houseparents are available 24 hours per day to provide the support and nurturing you need to thrive.
Best for University Preparation
Whatever your aspirations are, CATS College Canterbury offers a wide range of programmes and subjects that will help you progress. You will receive one-on-one guidance on applying to university. You will visit a range of campuses, attend workshops to help you perfect your personal statement and receive individual support such as interview practice. In addition, you will have access to a range of activities through our Key Professions Programme to help you get a head start in a competitive career.
Boarding at CATS College Canterbury
CATS College Canterbury offers a range of residences for different age groups.
Chaucer House
Chaucer House is the newest Boarding House. It offers a welcoming home-from-home environment for all boarders. The accommodation is safe and secure throughout and is especially well suited for younger students. Additional facilities include a new common room and shared social spaces as well as a new café for you to use during the day, complementing the full dining service for boarding students. Chaucer House is situated next to the main school building. Classes and reception are only a minute walk away and it is only 10 minutes' walk to the glorious city centre.
Ethelbert Road
Fully supervised and catered with 10 single en-suite rooms and 17 shared rooms, all en-suite.
Raemore House
A catered and supervised cosy English home, with large garden and sitting room area. It is an 18-bed house with six single and six shared bedrooms, all en-suite.
Knights House
A new residence, close to the school with 32 single rooms and eight shared bedrooms, all en-suite.
New Dover Road
Ideal for younger students – 14 single and six shared en-suite rooms, catered and supervised.
Archbishops House
A historical house close to the school. Gothic exterior and original fittings combine with new facilities and high-specification fittings. 11 single rooms and eight shared rooms, all en-suite. Includes kitchen facilities and outdoor terrace.