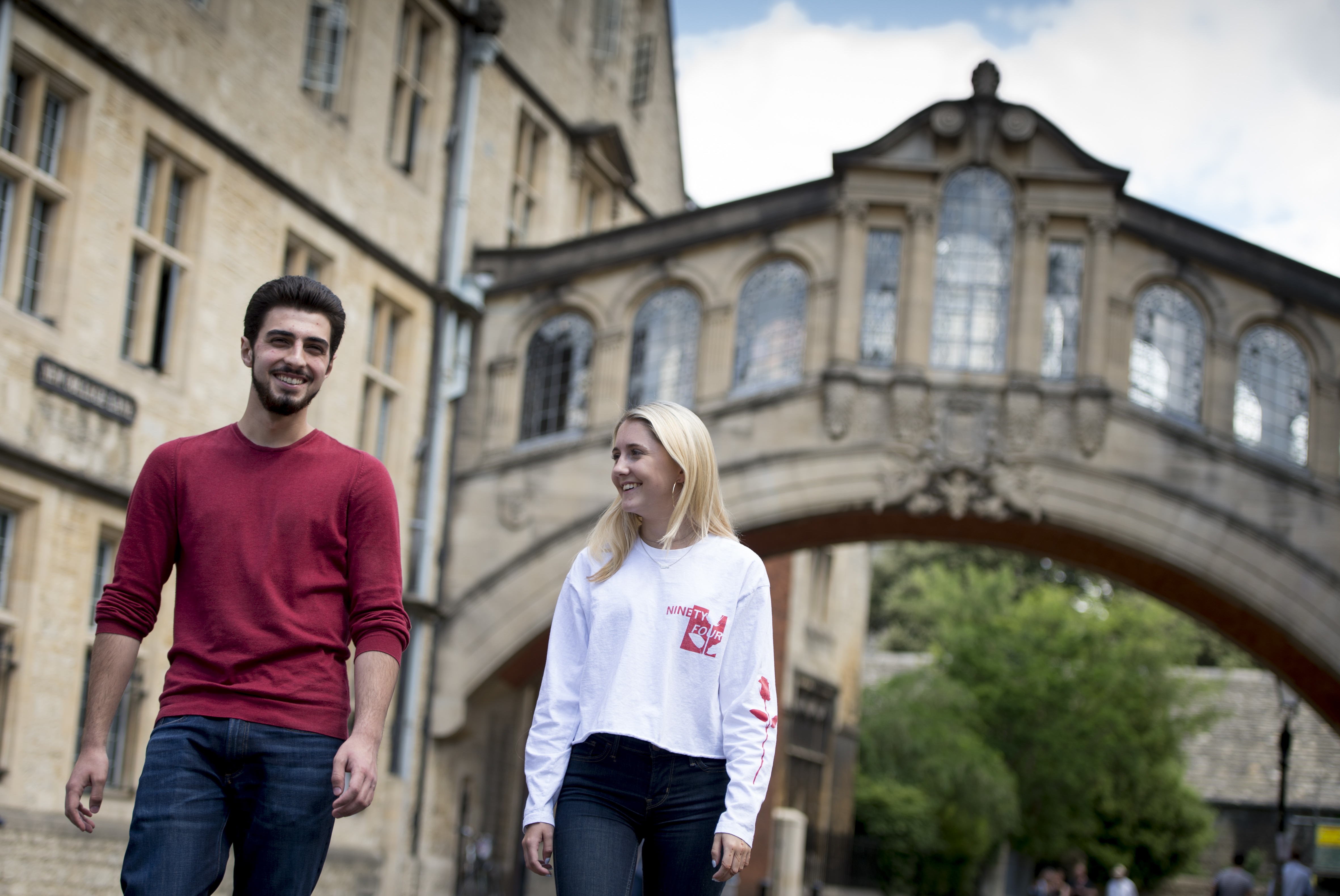 Oxford Sixth Form College is a highly successful independent college specialising in A-Level, BTEC, GCSE and NCUK courses for students 15-19 in the heart of Oxford. Established in 1988, the college has gained an excellent reputation for providing effective preparation for public examinations and university entry, achieved by thorough, exam-specific teaching and close attention to the needs of each individual student. We strongly believe that one size really does not fit all. We have a fantastic track record in helping students achieve their best, with many of our students being offered places at Russell Group and top 20 universities.
The Oxford Sixth Form College Experience
The college offers an environment quite different from that of a traditional school. The teaching approach is refreshingly interactive and informal. The emphasis on small group work enables a clear focus on individual needs and learning styles and a variation of pace and emphasis, which helps students to approach their work calmly and objectively. This 'tutorial method' is an extremely flexible teaching approach, which provides a dialogue between tutor and students and thus enables reinforcement of understanding and careful attention to areas of weakness.
The support provided by both subject tutors and each student's Senior Tutor is thoughtful and creative and students are encouraged at every stage to take an active part in the learning process through self-motivation, involvement, personal study and research. This is an important preparation for higher education. Various extra-curricular activities are offered enabling students to explore
and develop the skills they will need in later life.
"I have found the quality of the teaching to be great and the enthusiasm teachers have for the subject inspiring."
– Lisha, A-Level Student
Preparing students for University Life
The college has an inclusive ethos and a culture which encourages industry and a growing sense of responsibility. Students are encouraged at every stage to take an active part in the learning process.
There are no restrictions as to the choice of subjects or subject combinations, although students are helped to make choices appropriate to their degree course or vocational aim and directed towards subjects which engage their interest and fit in with their abilities and aptitudes.
The College
Our campus is a friendly, welcoming place and a home away from home for young people of many different cultures. There are plenty of social events throughout the year to let you get to know your fellow students better. We are very proud of what our students accomplish every year.
Our graduates go on to study at some of the UK's most prestigious universities and have stellar careers ahead of them thanks to the skills they learnt and choices they made while studying with us. They leave us equipped with essential qualifications, valuable life experience and English language skills that help them communicate confidently. But more than that, they also take away happy memories and lasting friendships.
Academic scholarships are available, please ask for further details.