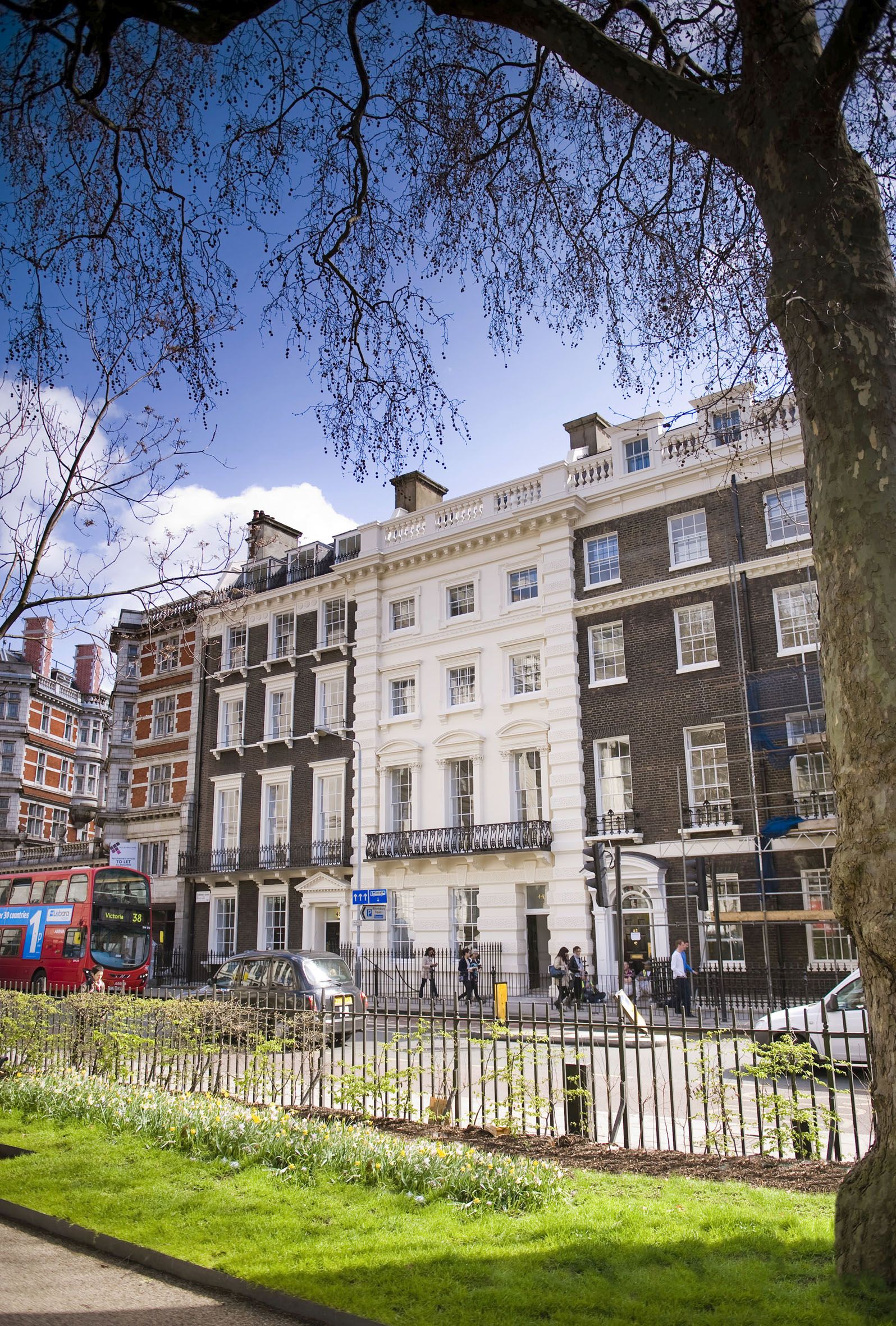 CATS College London prepares students aged 14-18 for university success. The campus is made up of three beautiful period buildings on five floors with amazing Georgian features and modern teaching technology – allowing you to enjoy learning with amazing facilities.
The CATS campus is centrally based in the heart of academic London. You will be close to the prestigious University of London Colleges, as well as having the opportunity to explore future career options in offices of Law, Business, Finance and Medicine.
Situated in the heart of academic London. It is close to the prestigious University of London colleges, as well as many cultural institutions, such as the iconic British Museum. Due to London being such an exciting and multicultural city, over 100,000 international students from around 200 different nationalities choose to study there. You can be a part of this vibrant network, and study in the most international student city in the world. With four universities in the world's top 40, London is globally recognised as an acclaimed centre of learning.
CATS College London was one of the first schools to be inspected by the UK Independent Schools Inspectorate under the new inspection regime in 2016. The campus achieved top marks, being 100% compliant.
Inspection results
Top marks in the ISI inspection.
Business focus
The only school in Europe with a Bloomberg Business Lab.
Student progression
Half of CATS College London students progress to a university in London.
Best for International Students
Unlike traditional boarding schools in the UK, everyone in a CATS class is in the same situation – away from home, needing help to acclimatise, wanting to make new friends and committed to improving their English rapidly. Everything CATS do is aimed at helping you achieve this, from teachers who know how to adapt lessons to build confidence in English to house parents who provide care and concern during your stay.
Best for boarding
CATS College London campuses offer single and double bedrooms with ensuite bathrooms in purpose-built accommodation, because if you are comfortable and relaxed in your surroundings you will flourish academically, socially and emotionally. Throughout your time, you will be treated as a young adult. The houseparents are available 24 hours per day to provide the support and nurturing you need to thrive.
Best for University Preparation
Whatever your aspirations are, CATS College London offers a wide range of programmes and subjects that will help you progress. You will receive one-on-one guidance on applying to university. You will visit a range of campuses, attend workshops to help you perfect your personal statement and receive individual support such as interview practice. In addition, you will have access to a range of activities through CATS College London Key Professions Programme to help you get a head start in a competitive career.
Boarding at CATS College London
CATS College London offers a range of residences for different age groups.
Premier House
Suitable for ages 15-18+ Premier House is an elegant building and has been totally refurbished throughout to offer the best student accommodation in London. Centrally located and close to school, it has 67 en-suite single rooms and a further 35 shared en-suite rooms. Shared social and common room spaces offer all students a home-from-home feel. Live-in House Parents are available 24 hours a day onsite offering the highest standard of care and welfare. For added security, the building is monitored with CCTV cameras.
This fabulous new accommodation is situated only 3 minutes' walk from the school and right in the heart of the Bloomsbury area of Central London. Bloomsbury is widely recognised as a village-style residential area, close to the University of London core campus as well as many other academic buildings, including the world-renowned British Museum. Both Holborn and Russell Square Underground stations are very close.
Piccadilly Court
Suitable for ages 18+ Piccadilly Court offers secure, modern, fully furnished, en-suite bedrooms of a very high specification. This accommodation has single en-suite bedrooms arranged in clusters of six. Each cluster shares a fully fitted kitchen and common area. The residence is less than 15 minutes from school, three stops on the Piccadilly Line of the London Underground.