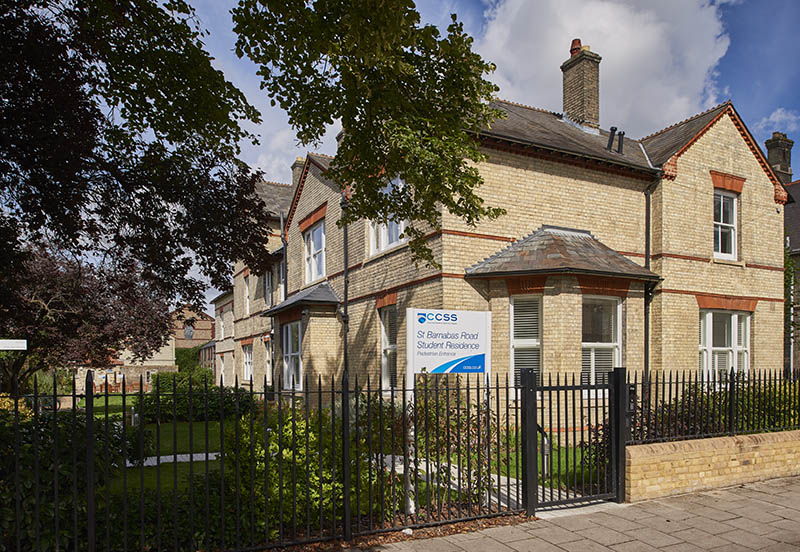 Cambridge Centre for Sixth-form Studies (CCSS) is an established independent sixth form college. CCSS has been preparing students for university for more than 35 years. Cambridge Centre for Sixth-form Studies has an excellent nationality mix (51% UK & EU and 49% International students), with over 25 nationalities represented in college.
CCSS is based in the historic university city of Cambridge, close to the railway station and 50-minutes train-ride from London, with easy connections to international airports. There is nowhere more pleasant and invigorating to study than in Cambridge, steeped in tradition, quintessentially British and yet bursting with innovation and creativity.
The small classes (average 6 students per class) enable constant interaction between the teacher and students. This helps the student to achieve the depth of knowledge required for examination success and prepares them for university learning.
Underpinning the uniqueness of Cambridge Centre for Sixth-form Studies is a pastoral system that encourages clear and comprehensive communication between all staff, students and parents. Every student is placed in the care of a designated personal tutor who works closely with each student and liaises with parents, teachers and boarding staff.
Boarding at Cambridge Centre for Sixth-form Studies
All CCSS student residences are located in the heart of the city and all CCSS boarding houses are staffed 24 hours a day, seven days a week and students are able to be in the boarding house at any time. The house managers are employed by CCSS and are well-trained professionals whom students know well, and whose first priority is the care and welfare of the boarding students.