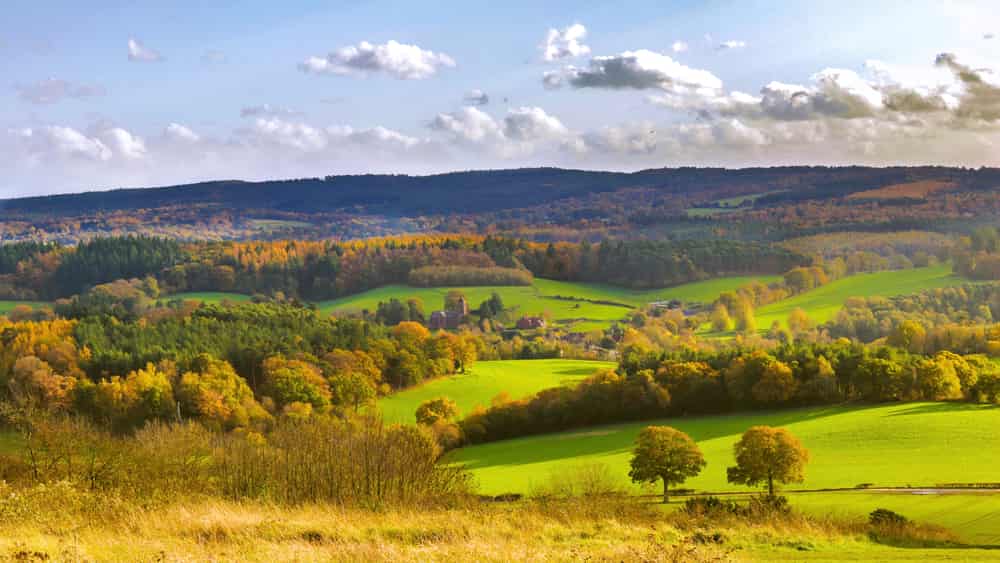 Surrey is a county in England and it has much to shout about. Surrey is England's most wooded county and home to rolling hills and valleys; there are many world-famous gardens, ancient heathland and historic towns to explore. In today's article, we focussing the spotlight on Surrey, in the south east of England.

Why sending your children to a boarding school in Surrey is a great decision
The beautiful county of Surrey has much to boast about. Nestled in the south-east of England, less than half an hour from central London, Surrey is an exciting and diverse place to visit and study in that's full of surprises.
There are plenty of vibrant towns and picture-book villages and the county is home to the scenic Surrey Hills Area of Outstanding Natural Beauty (which covers a quarter of the county), so there's plenty to discover.
Surrey is a relatively affluent county, home to around 20 good, independent boarding schools, all with their own traditions, personality and feel. The county is a relatively safe environment for children, the towns and villages are steeped in tradition and London is less than half an hour away so there is a lot going for this county, certainly as far as boarding schools are concerned.
What should I take into account when choosing a boarding school?
Choosing the right boarding school for your child is probably one of the most important decisions you will make as a parent, so it's important to get it right!
Be armed with as much information as you can lay your hands on about the type of school you are after. Be clear on what your child is like in an education setting. Have honest discussions with your child about what they like/dislike, their temperament, personality and attributes and be clear on any hobbies/interests that they hope to continue at their next school.
Lastly, be clear that finding the right school for your child is a time-intensive process – once you have narrowed down your search to 2-3 schools, go and visit them and speak to as many people as you can to find out if the school is really right for your child.
We can always help you with as much or as little of this process as you like. Our consultants are always happy to chat through options with you.
What is the best boarding school in Surrey?
There is no best school, just the right school for your child. There are many great schools in Surrey, all offering different things to their students – some might offer the IB as well as A-levels, others might provide facilities for niche sports or interests, while some schools are specialists in science or art subjects.
The Harestone Valley, set in the Surrey Hills, provides a stunning location for the Caterham School's extensive campus, which benefits from 200 acres including sports fields, woodland, high ropes course and outdoor learning centre.
At Caterham School, the pupils benefit from inspiring Victorian architecture complimented with purpose-built facilities including a science complex, a Sports Centre with indoor pool, fitness centre and double space sports hall, a new Centre for Performing Arts encompassing two theatres and a dance studio, the Maggs Library and a dedicated Digital Innovation Centre.

In both the classroom and the community in general, Hurtwood House offers a unique preparation for life after school – a real stepping-stone between school and university. Life at Hurtwood House is close to that of a university campus.
While always under the pastoral care of the Housemaster and his staff, students earn and are granted respect and freedom of choice. Hurtwood treats students as responsible adults, and responsible adults they prove to be. Hurtwood House is a co-ed school which caters for 16-19 year olds and is located just outside the Surrey town of Dorking.

Box Hill School is a friendly co-educational school for boarding and day students aged 11-18 set in beautiful grounds in leafy Surrey and only forty minutes from central London. As a Round Square school, Box Hill School believes in developing the whole student, enabling them to achieve both inside and outside of the classroom. By surrounding the core of academic study with a range of activities, sports and expeditions, Box Hill School draw out talents and abilities and unlock potential.
Box Hill School pride themselves in being a smaller school with a nurturing environment, as it allows them to give each student high levels of attention in class and exceptional pastoral care for which they are rightly renowned.
The international aspect of the school is important to the Round Square approach and sets Box Hill School apart from other schools.  Parents recognise the benefits to their children of mixing with other cultures; opening their eyes to a wider world.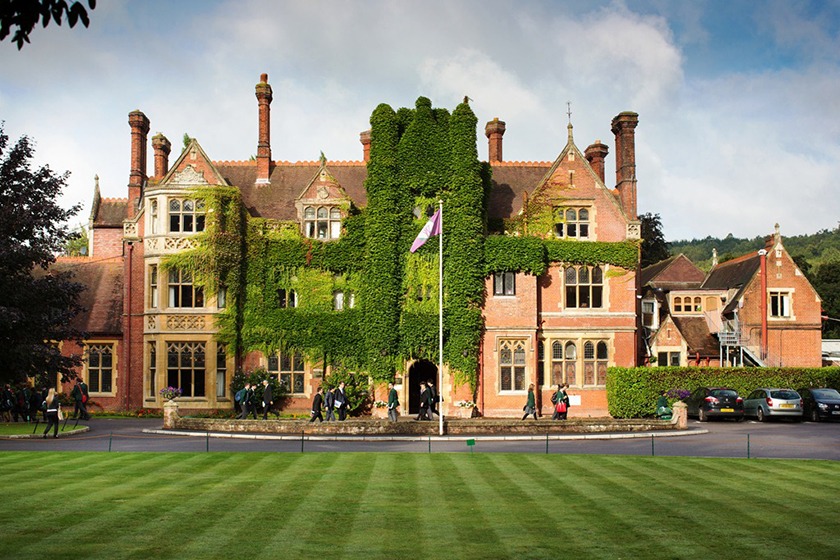 These are just 3 schools in Surrey that we have chosen to highlight but there are plenty more. If you're keen to further information on the schools available and the process for finding the right school, just call one of our consultants for a chat – our service is completely free and impartial.