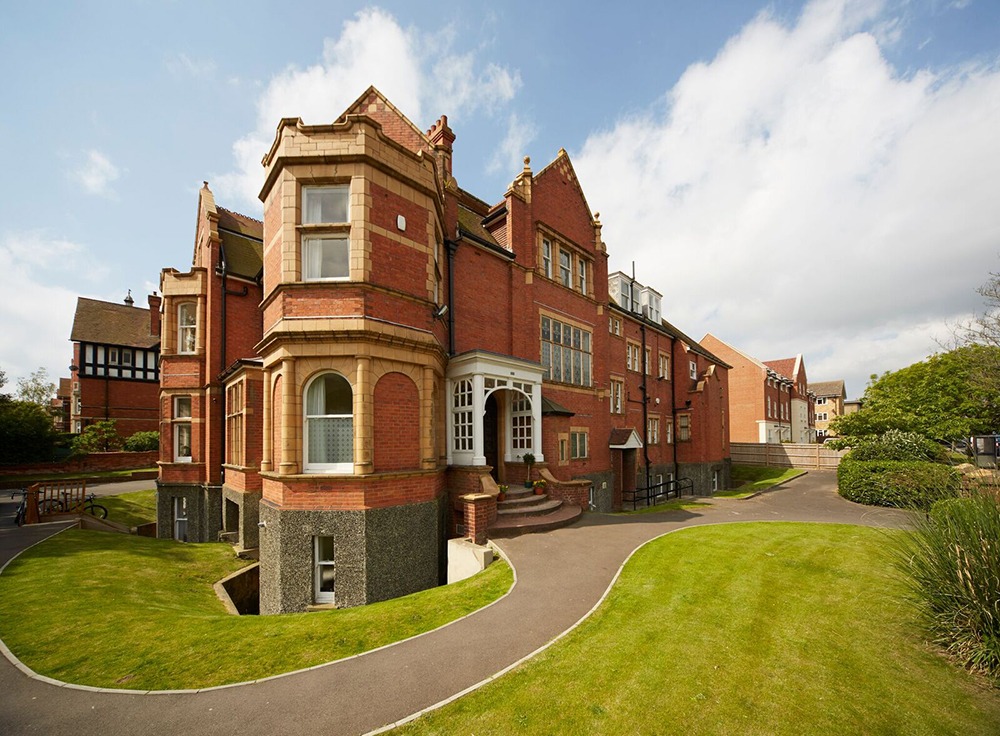 Kent is known as the 'garden of England' and quite rightly so. The county sits in the south east of the UK and it's north western border is adjacent to London, making it ideal commuter territory. It is renown for its food and drink production, its beautiful countryside and picturesque villages. We let you to know some of the best boarding schools in Kent
Kent has some of the best private schools in the UK. It is considered a safe county, not far from London or Gatwick Airport. It has some beautiful countryside and many of the schools are situations just outside stunningly attractive villages / towns. Here are a few highlights:
Best boarding schools in Kent
We have many schools on our website but we thought we should highlight just a few of them, the best boarding schools in Kent to give you a flavour of the variety on offer to students who wish to study in this county,
Kent College Pembury
The school occupies a beautiful site just outside historic Tunbridge Wells. Kent College focuses on providing an excellent education within a Christian ethos to girls and young ladies. The grounds inspire girls, providing an environment to stretch and develop them both physically and personally. The Christian foundation fosters a spirit of kindness and community where they embrace those of all faiths and none.

Kent College Pembury is a vibrant and exciting place with a strong sense of community and superb pastoral care. Boarding is central to the school's life and Christian ethos and is one of its great strengths. They are very fortunate to have such a close-knit boarding community at the heart of the school. Girls are able to be full or weekly boarders. They also have a very popular flexi-boarding community for day pupils which the parents find to be an invaluable service and which embodies the 24/7 life of the school. Students benefits from a range of specialisms provided by the Kent College Gymnastics academy, Kent College Theatre Academy, and the Kent College Swimming Academy.
Sevenoaks School
Founded in 1432, Sevenoaks School is a co-educational day and boarding school for students aged 11 to 18. Just half an hour from Central London and Gatwick Airport, the superb 100-acre campus is in the Kent countryside not far from Sevenoaks. Academic excellence is delivered by a broad, balanced programme of study and exciting teaching. Strengthened by wise pastoral care and the inclusive influences of the International Baccalaureate, Sevenoaks students work hard to satisfy their natural curiosity and extend themselves far above and beyond the core curriculum. The school has offered the IB Diploma since 1978 and is one of the world's leading IB schools.
In addition to its excellence in teaching, the school has also invested in an award-winning performing arts centre with a 400-seat concert hall, recital room and theatre, which opened in 2010. There is also a state-of-the-art science and technology centre uniting the four core fields of science, and an innovative Sixth Form Centre that opened in 2018. Sevenoaks School is one of the best boarding schools in Kent.
Bethany School
Bethany is a co-educational day and boarding school set on a rural campus outside the village of Goudhurst in the heart of the stunning Kent countryside. Occupying some 60 acres of the Weald, they occupy an enviable position which they use to their full advantage. Bethany School offers full, weekly and flexi boarding, and the full boarders have a wide range of activities to choose from each weekend. From French markets to London shows, the boarders are entertained and engaged.
Earlscliffe
Earlscliffe is an independent sixth-form school, situated on the east-Kent coastline. It offers an intimate, highly-personalised environment, with a maximum class size of 10 during the academic year. All accommodation is of the highest standard and 'on-site' with recently refurbished en-suite bathrooms. Earlscliffe offers various courses throughout the academic year, including A levels, University Foundation and University Preparation and GCSE/IGCSE/International Transition Year.
If any of these schools interest you or you'd just like to find out more about the best boarding schools in Kent, do please give our consultants a call for an impartial, no obligation chat.